Chick-fil-A: How it all began
It all started with a boneless breast of chicken. Hand-breaded, perfectly seasoned. Pressure-cooked. Served on a toasty, buttered bun with two pickles. Fifty years later, we make the Chick-fil-A® Chicken Sandwich the same way. We still believe in serving great-tasting food, made with the freshest ingredients and delivered with a warm smile.
Our family-owned business has grown well beyond our Atlanta roots. Chick-fil-A now delivers our signature brand of service and food made with fresh, high-quality ingredients to guests in 47 U.S. states, and soon… Toronto. Millions of people enjoy the Chick-fil-A Chicken Sandwich daily, making Chick-fil-A the largest chicken restaurant chain in the U.S.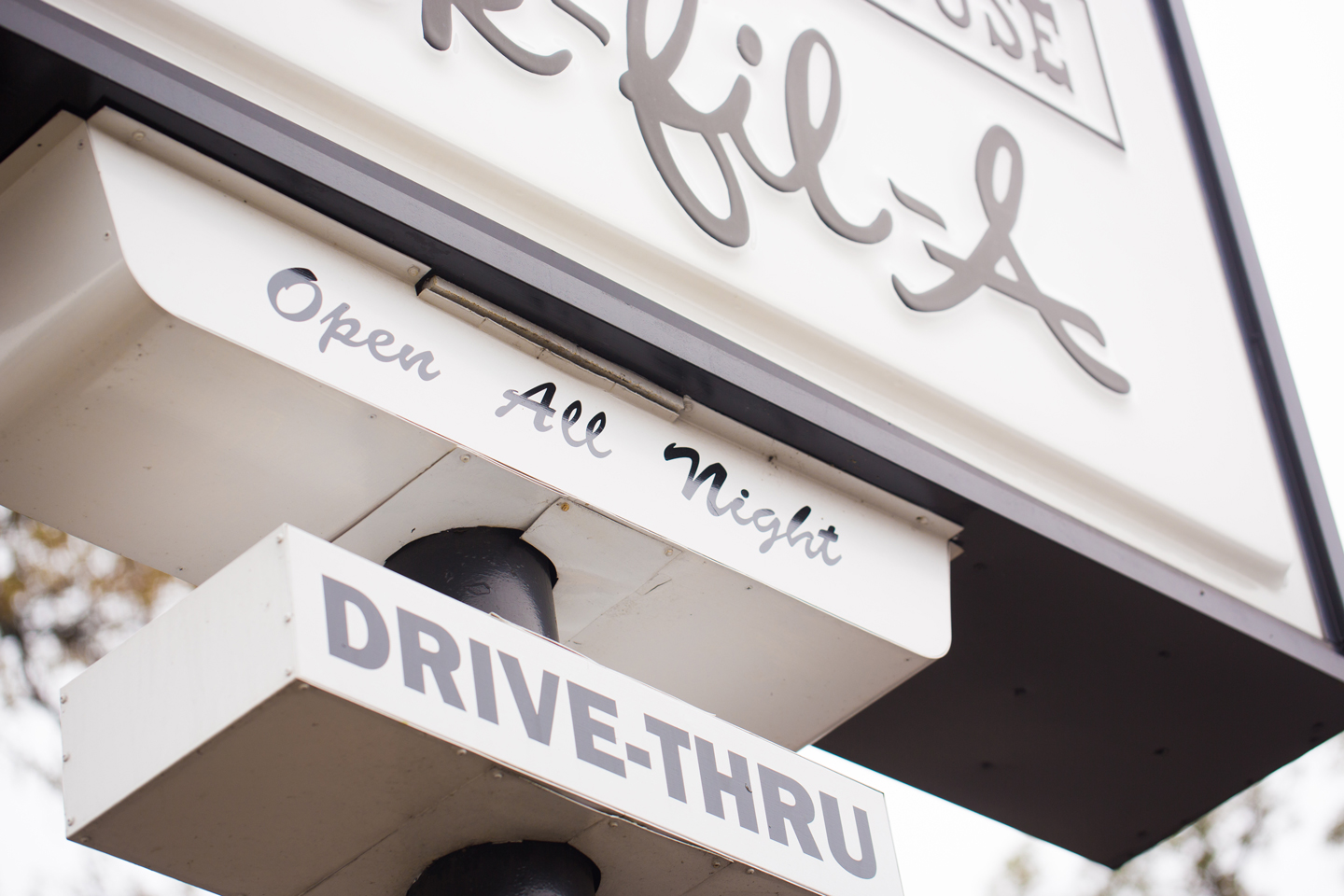 Chick-fil-A then & now
The beginning of Chick-fil-A dates back to 1946 when Truett Cathy opened the Dwarf Grill, an aptly-named tiny 24-hour diner serving nearby shift-workers. That's where Cathy created what became the signature Chick-fil-A Chicken Sandwich in an era when beef reigned supreme. The name "Chick-fil-A" was first introduced in 1967 with the opening of a new restaurant concept in a shopping mall. It highlighted the menu's central item, the Chicken Sandwich, and was proudly named with the capital A to indicate the grade-A quality of the chicken filet.
Today, Chick-fil-A has more than 2,300 restaurants and continues to add more each year. The company's annual revenues are more than $9 billion with more than 50 consecutive years of sales growth.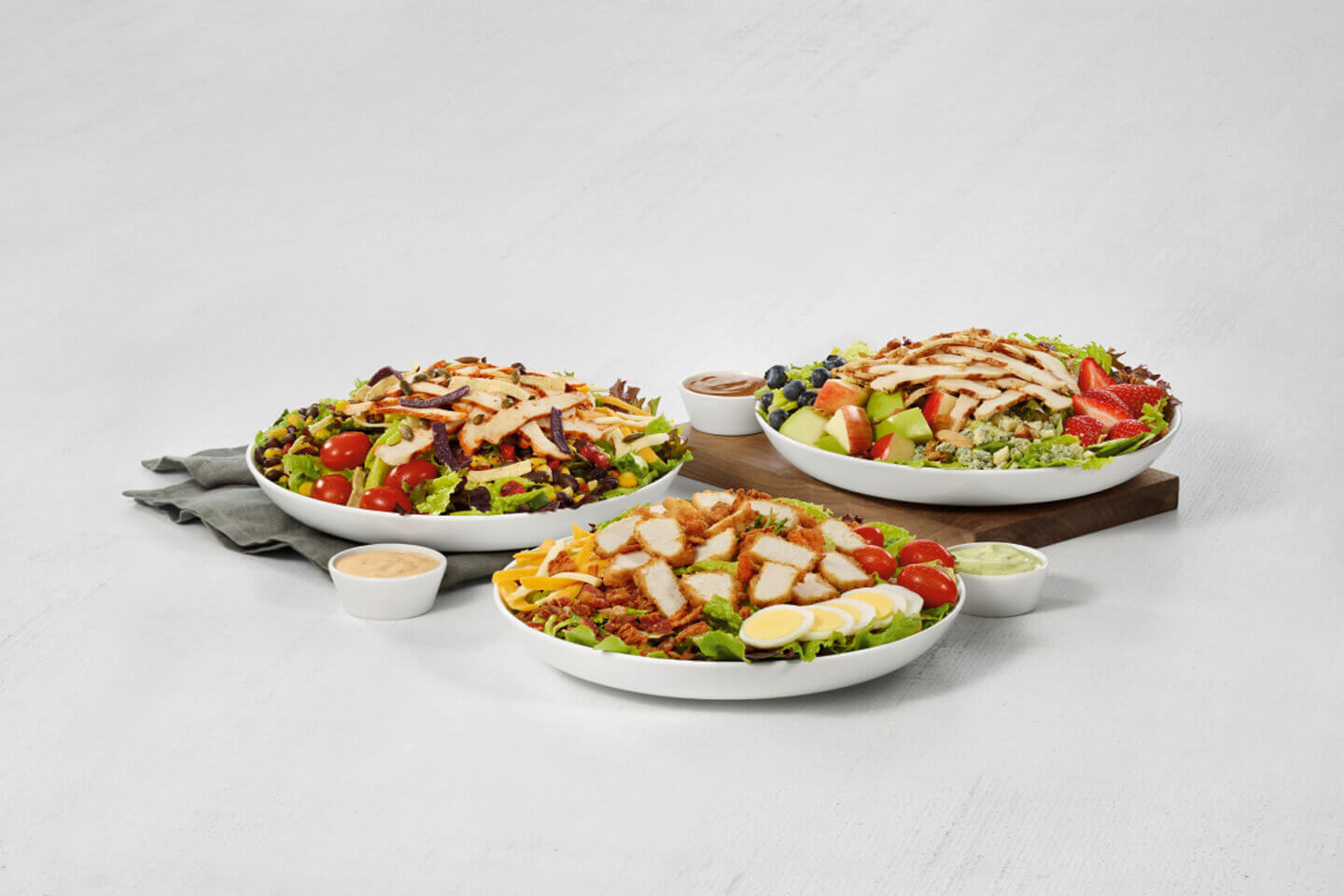 Fresh ingredients, real food
In our kitchens, we take pride in preparing fresh food daily. Our chicken is 100-percent real breast meat, and we bread each piece of chicken by hand at every restaurant. Team Members hand chop and prepare all of our salads fresh daily, make our biscuits fresh all morning long for breakfast and our signature lemonade has just three ingredients – lemons, sugar and water.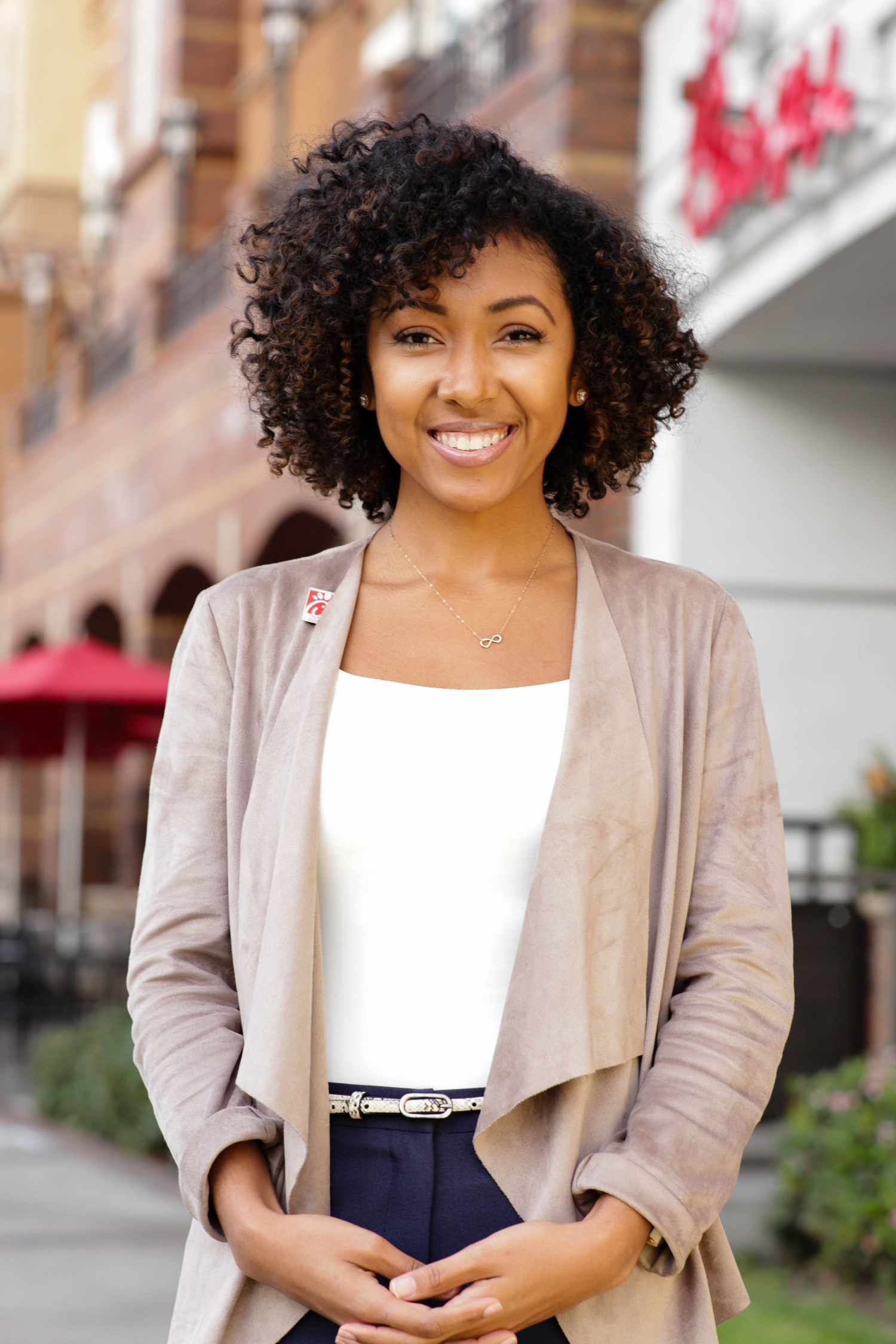 Personal touch
Our unique franchise model encourages Owner/Operators to run their restaurants as small business owners with a personal commitment to guests and the communities they serve. Chick-fil-A franchisees have one of the highest employee retention rates in the U.S. quick-service restaurant industry. The company also awards $14 million in scholarships to restaurant team members annually.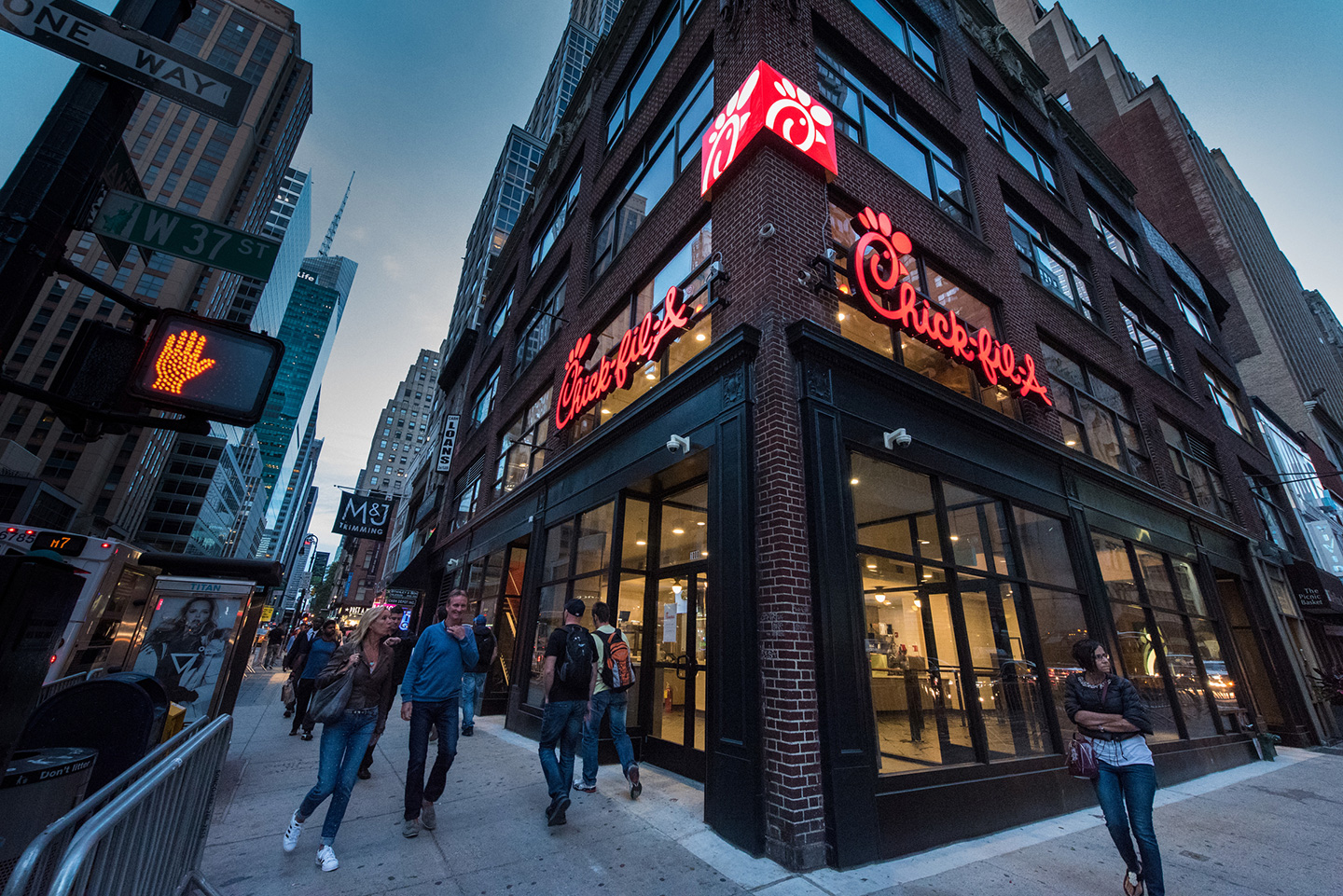 Serving communities
Continuing our founder's legacy of generosity and service, the Chick-fil-A® Foundation awarded $1.23 million in individual grants to 23 not-for-profit organizations in 2017 through the True Inspiration Awards. The annual awards program honors organizations going above and beyond in the fields of innovative education, leadership development and youth entreprenuership.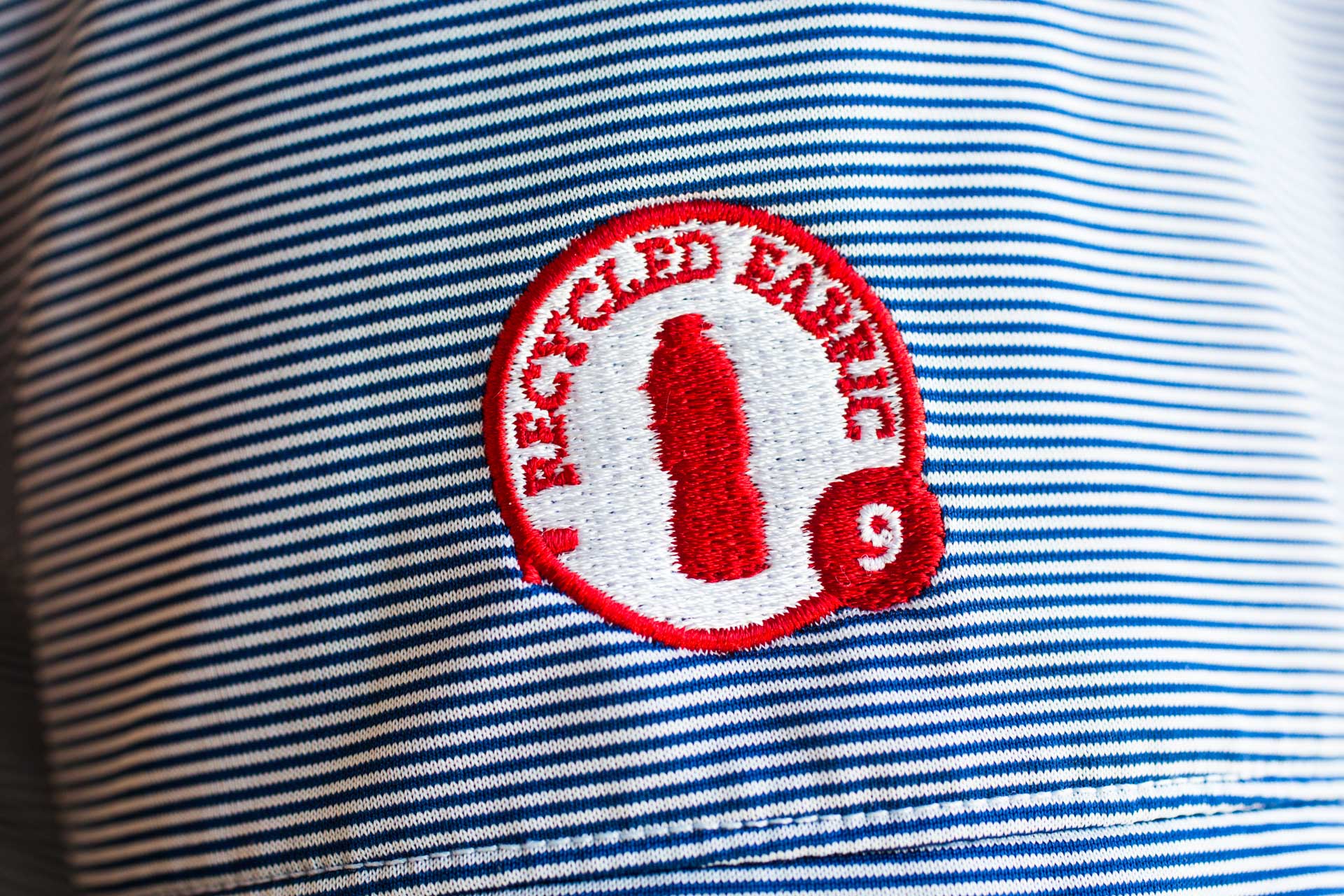 Community and sustainability by design
We want our guests to feel at home in our restaurants, and new restaurants often include large gathering tables and hand-crafted design elements that reflect our heritage and that of the local community.
Sustainability is weaved into restaurant design, as well. For example, restaurant Team Member polos are made with rPET fabric from recycled plastic bottles. To date, more than 5.3 million bottles have been reclaimed and repurposed into shirts. In addition, napkins are made from 100% recycled content, while tray liners are made from 40% recycled content. Locally, each franchise owner aims to run a responsible and sustainable business, including often donating extra food to local shelters and organizations in need.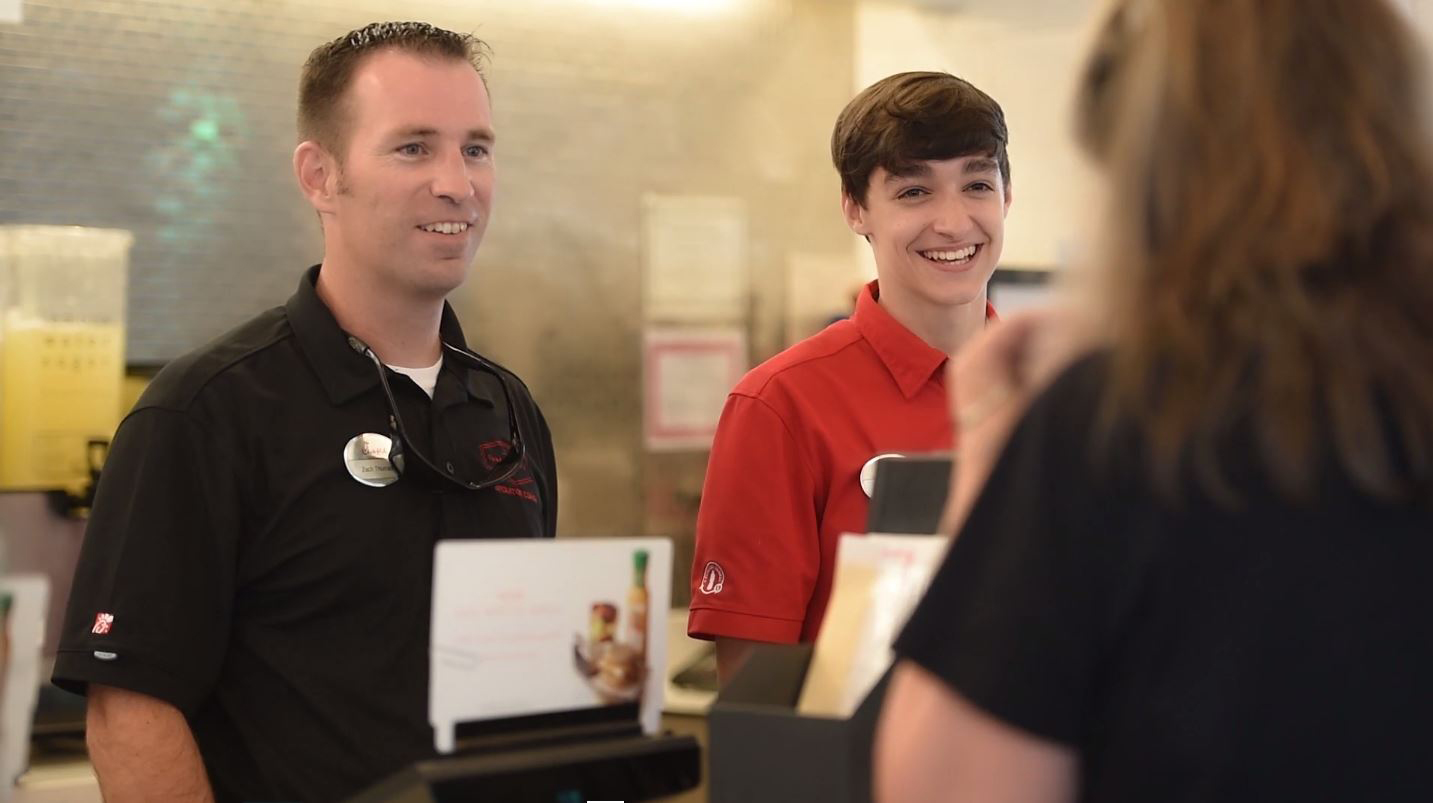 Customer & Employee Recognition
We're humbled by the recognition we've received for our customer service and company culture in the U.S. A few recent accolades include:
2018 Best Places to Work in the U.S. – one of three food service companies on Top 100 List
-Glassdoor Employees Choice Awards
2018 Forbes Best Employers
Top Chicken Chain in United States (based on food, value, speed of service and politeness of staff)
-Consumer Reports
Consistently ranked among the best QSR chains in the U.S. in customer satisfaction
-J.D. Power and Associates
2016 Customer Service Hall of Fame
-24/7 Wall Street
2016 Best Airport Franchisor
-Airport Revenue News
No. 1 for customer satisfaction in the Limited Service Restaurant industry
-2016 & 2015 American Customer Satisfaction Index
For media inquiries or to request images or video:

Phone: 1 (800) 404-7196

Email: cfapressroom@chick-fil-a.com