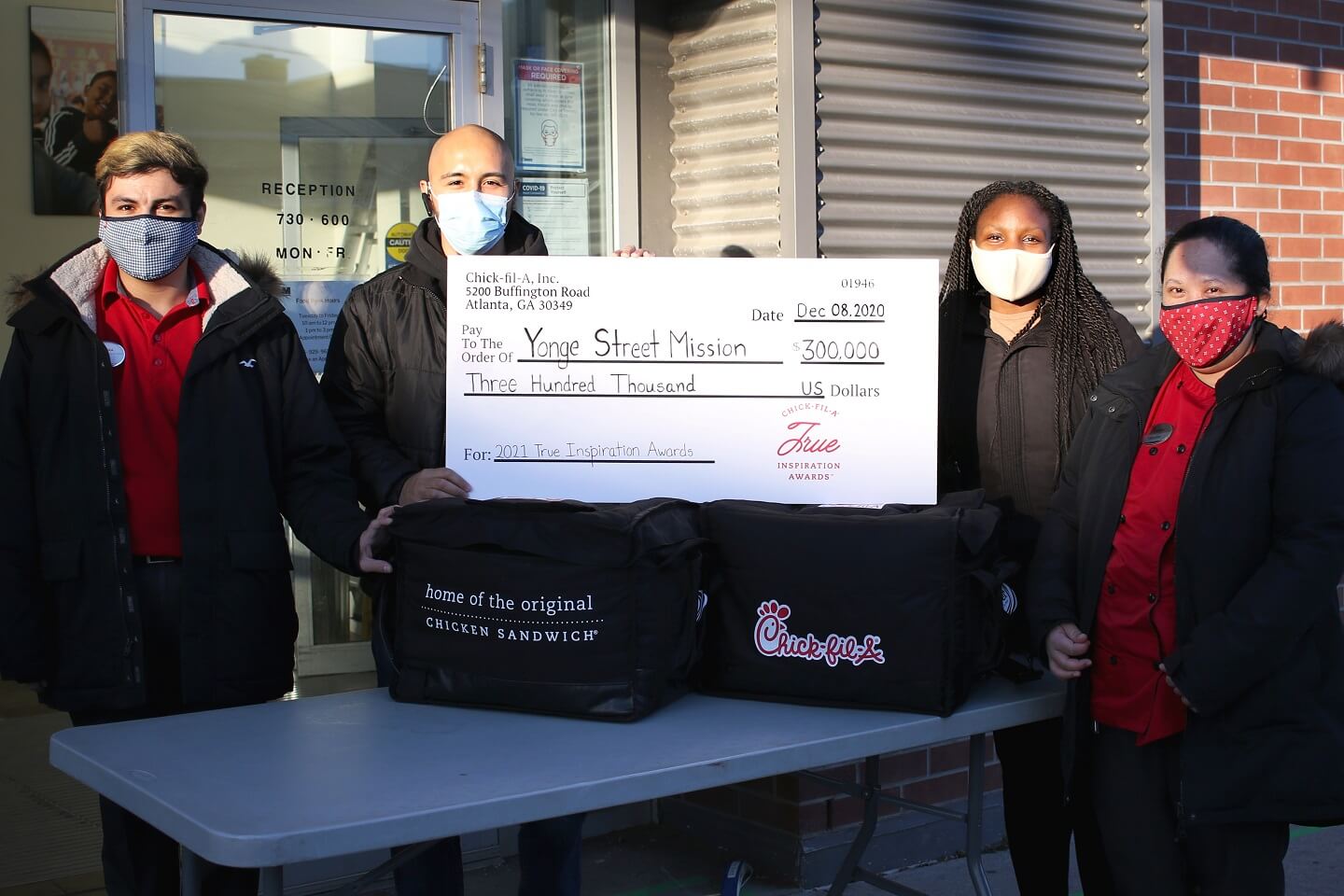 How a US$300,000 True Inspiration Awards™ Grant is helping Toronto's Yonge Street Mission rebuild lives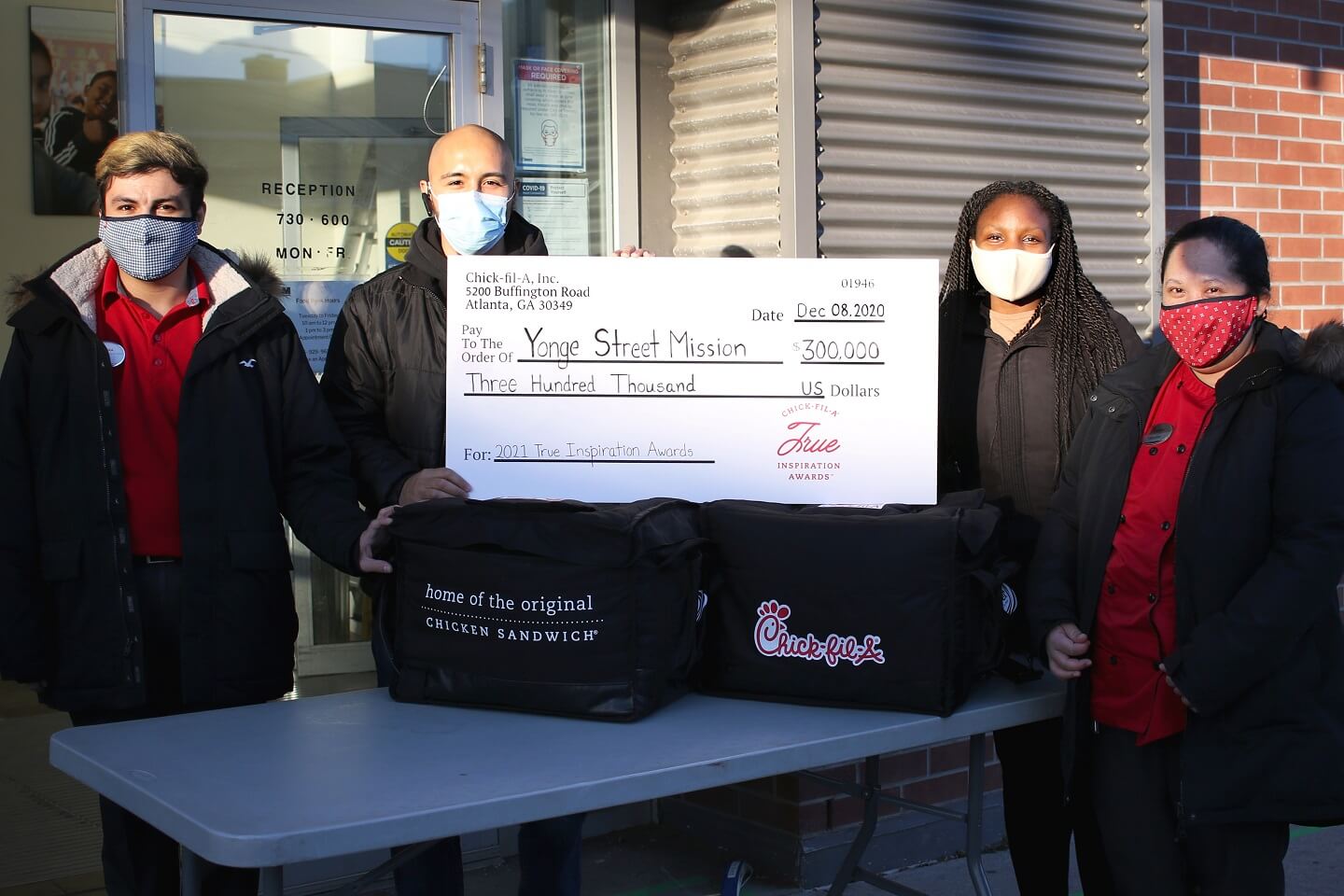 The Yonge Street Mission (YSM), a local organization focusing on changing lives, building communities and transforming Toronto, states that one young person in 100 is homeless.
Half a million people struggle with poverty in Canada's biggest city and, each night, 8,000 of them use the shelter system to find a bed. It's a problem that affects all ages. According to the city's official figures, 10 percent of Toronto's homeless population fall between the ages of 16 and 24. The Yonge Street Mission (YSM), a local organization focusing on changing lives, building communities and transforming Toronto, states that one young person in 100 is homeless.
The charity sees the problem up close every day at its Evergreen Centre in the Regent Park neighbourhood, where it helps around 4,000 youth each year. "With 125 years in operation and over 30 years of experience serving homeless youth, we know the challenges these vulnerable young people face just to survive," said Angie Peters, President & CEO of YSM.
While eliminating homelessness is no easy task, Peters says "it's better to tackle the issues, one person at a time, with the overarching goal of creating successful outcomes for as many youths as possible each year."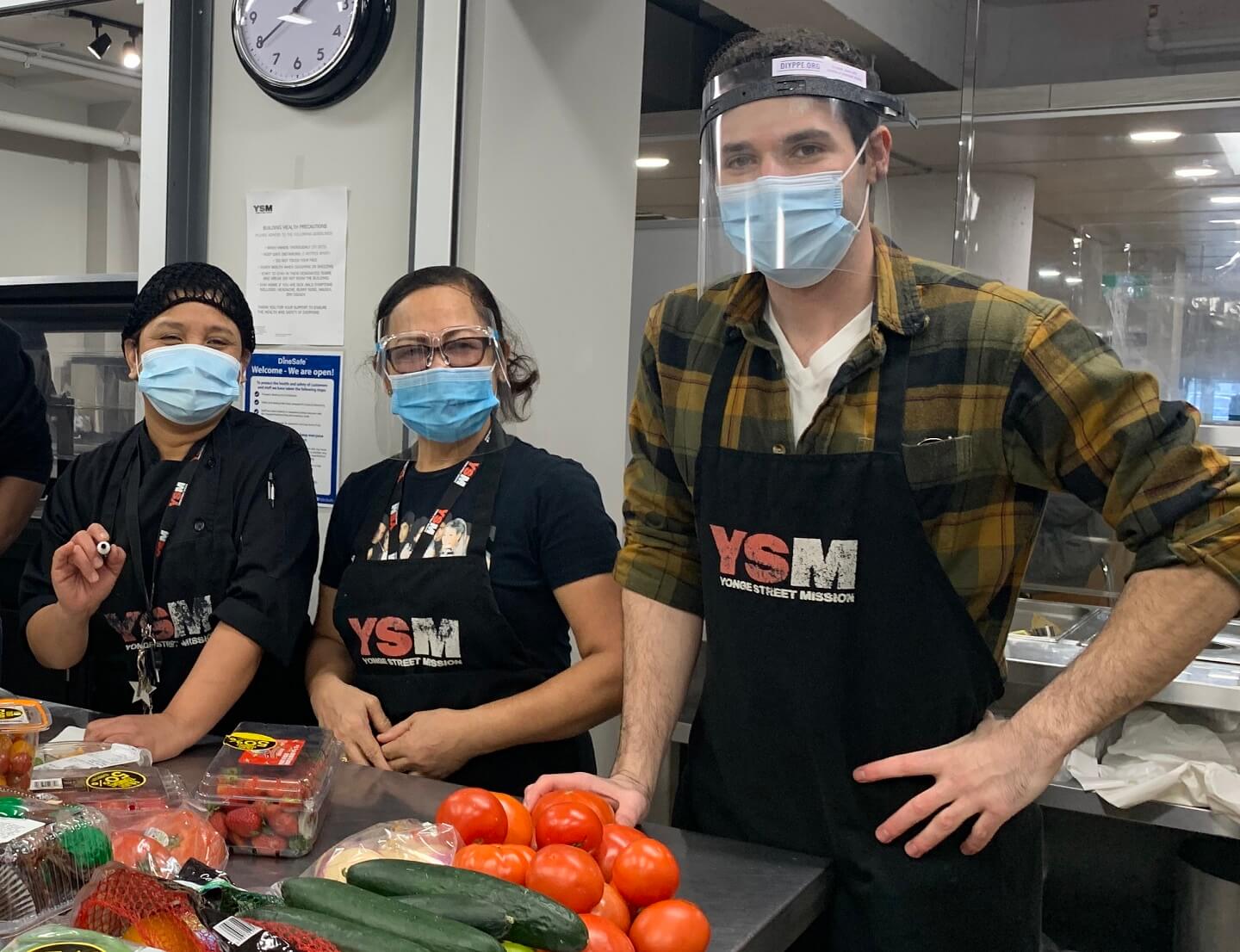 "At YSM we believe that every person has value and promise. We've learned that proactive interventions, starting by fulfilling one's immediate needs, like food, followed by the programs and services that aim to change their life's trajectory, make the difference between helping someone and transforming someone's life."
How Yonge Street Mission changed one life

Take Sean, for example. When he first visited the Evergreen Centre in search of a free dinner as a younger man, he was estranged from his family and was living on the streets.
"At Evergreen Centre, everyone who walks through the door is welcome," said Sean. "For me, that makes it a good place."

Like many other Black youths, Sean (whose name has been changed to protect his identity) was at risk. Black children are over-represented in the child-welfare system, according to the Catholic Children's Aid Society of Toronto. Usually, the next stop is often an encounter with the criminal justice system. Research has shown that Black youths face higher barriers to employment, are stopped by police more often, and are more likely to be incarcerated than other young people.

Sean's experiences mirrored the familiar pattern, unfortunately landing him in prison for 13 months. After his release, he went looking for hope and when he returned to YSM he found it.

YSM helps Torontonians facing poverty with their material needs, such as food, housing and employment opportunities. Then it delves deeper, offering counselling for trauma, addiction and other long-term challenges. Many young people emerge transformed thanks to their own efforts, plus the compassionate intervention of YSM staff.

"We often enter a young person's life with the offer of a wholesome meal," said Peters. "If we can get them to come back, we can start to encourage them to plan for a better future. Our ultimate goal is to help these young people see the potential for change in themselves."

Sean enrolled in YSM's Helping Offenders on Probation Excel (HOPE) program, which focuses on rehabilitating youth through dignity and respect while helping to fulfill their probationary requirements, something that is often near impossible to accomplish on their own. He also took part in anger management workshops and a tutoring program to strengthen his learning skills.

Thanks to a class in Evergreen's kitchen, Sean discovered a passion for cooking. Now, with experience working full-time at a large hotel, he plans to attend culinary school and build a career with his skill set.

A shared dedication to service

In recognition of its work turning around the lives of young people like Sean, YSM is now the first Canadian organization to win a Chick-fil-A True Inspiration Award™.

Chick-fil-A created the True Inspiration Awards in 2015 to honour the charitable legacy of its founder, S. Truett Cathy. Since then, the initiative has granted US$1.2 million each year to nonprofits doing inspiring work in the communities that Chick-fil-A serves across North America.

YSM received a grant of US$300,000, which it will use to continue offering programs that help young people escape poverty. They were nominated, courtesy of a Toronto Chick-fil-A Operator who said the organization reminded him of an organization in his hometown of Chattanooga, Tennessee that is near to his heart.

"As a young man, I was a part of an organization that had a strong impact early on in my life and I was glad to see something like it in my new home of Toronto," said Wilson Yang, who is the Operator of Chick-fil-A Yonge & Bloor in downtown Toronto.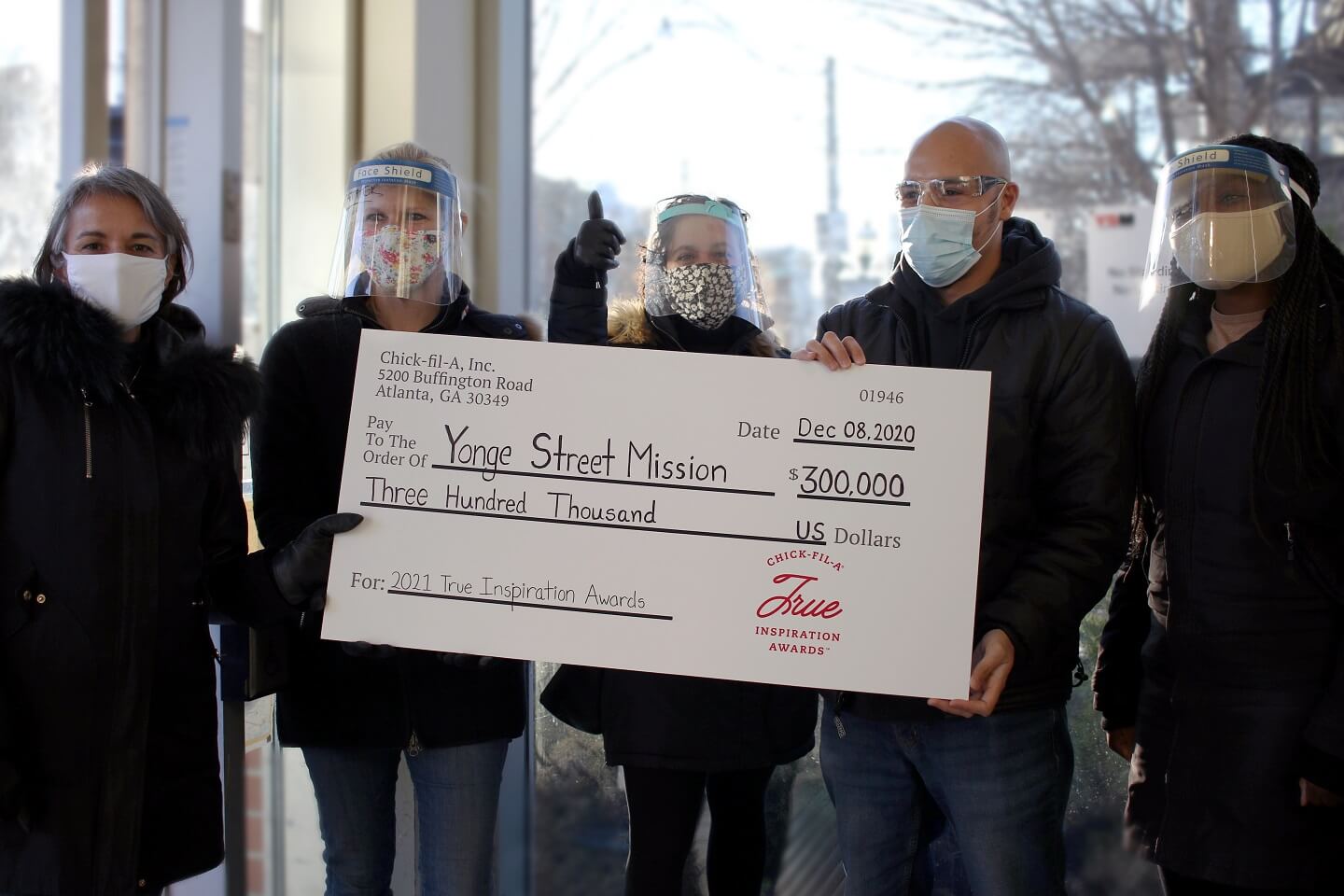 Yang got to know the people at YSM through Chick-fil-A's Shared Table program, a company-wide initiative that helps redirect food from Chick-fil-A restaurant kitchens to local charitable organizations so that people in the community won't go hungry. Chick-fil-A Yonge & Bloor partnered with YSM, and together they have distributed 2,000 sandwiches in downtown Toronto (and counting). Learn more about the partnership here.

Through their collaboration, Yang discovered that the people of YSM share his deep-seated passion for transforming lives. He eventually got to relish the excitement of telling them the good news of their True Inspiration Awards win.

"I've had the pleasure of seeing firsthand the kind of difference that Yonge Street Mission makes in people's lives," Yang said.

"Thanks to this True Inspiration Award, even more young people are going to get help. That's pretty inspiring to think about."

Applications for the 2022 True Inspiration Awards are now open. To apply, please go to chick-fil-a.com/true-inspiration-awards.