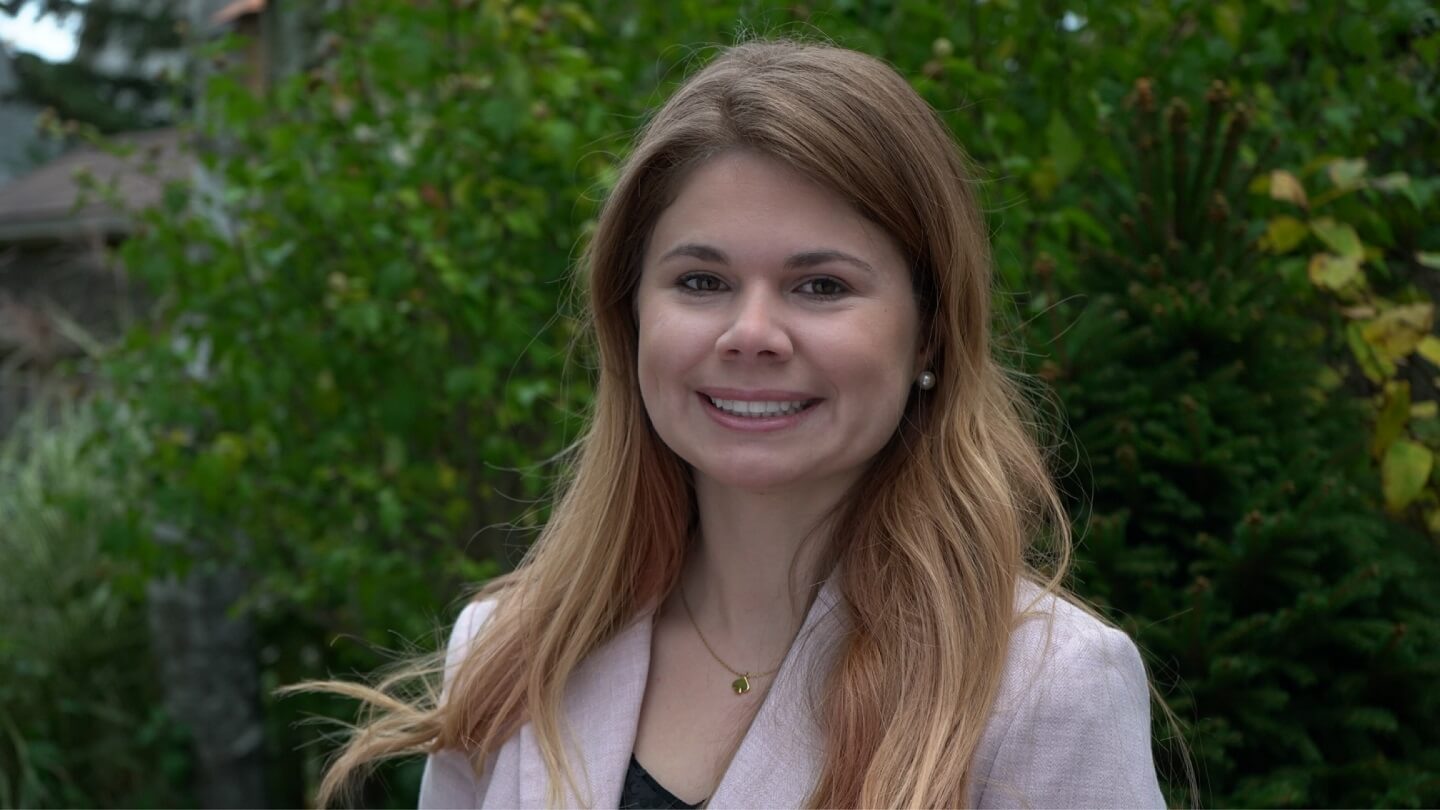 How downtown Toronto's newest Chick-fil-A Operator plans to pay it forward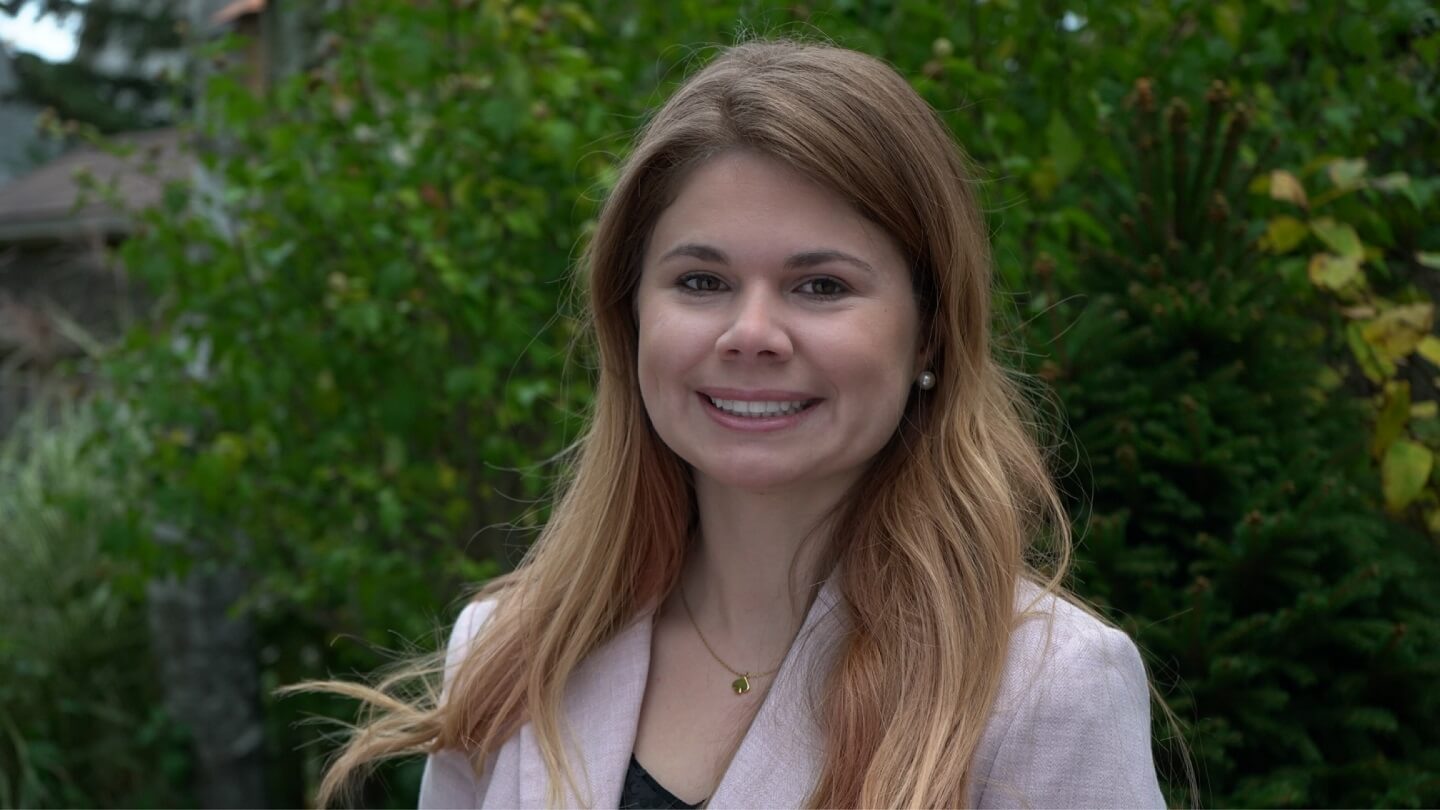 Like a lot of people who are getting to know Toronto, Keisse Azevedo spent a lot of time exploring Queen Street West, the home of the newest Chick-fil-A restaurant. She admired the vibrancy, the variety, the shopping and the opportunities to serve the community.

"It's such a dynamic neighbourhood," says Keisse, "and I'm really excited to become a positive contributor to it."

Born in Brazil and raised in Florida, Keisse is a five-year Chick-fil-A® veteran. In 2019, she had a four-month stint in Toronto to offer her support and experience during the opening of Chick-fil-A® Yorkdale Shopping Centre.

Now she's back in Toronto and ready to open the doors at Chick-fil-A Queen Street West as the country's newest independent, franchised Owner/Operator.

Her mission? To pay it forward.

The role of mentorship

Keisse's own journey with Chick-fil-A started at the age of 23 when she interviewed for a job at the Chick-fil-A Delray Beach in Florida following a recommendation from one of her professors.

Not only did she get the job, but she also experienced the mentorship of Operator Susan Leffert, who believed Keisse had leadership qualities to nurture and develop. "She saw potential in me that, in all honesty, I didn't see in myself," Keisse says.
To bring out that potential, Susan took Keisse under her wing. She recommended books, took Keisse to a women's leadership conference and gave her a behind-the-scenes glimpse of the Chick-fil-A Support Center in Atlanta, Georgia. Eventually, Susan guided Keisse toward the Chick-fil-A Leadership Development Program, an experience that instills leadership skills in potential future Operators.

'I had never experienced so much care'

Keisse learned that giving Team Members opportunities to grow is part of Chick-fil-A's commitment to caring for people. "I had never experienced so much care, kindness and someone's willingness to invest in me as much as Susan demonstrated," Keisse says. "I knew I wanted to do the same for others, and I am so thankful to now have the opportunity to pay it forward with my Team Members through mentoring and development opportunities. I want to encourage them that they can achieve what they never thought was possible to achieve — similar to what I experienced."

A job as a Team Member can be rewarding in so many ways, Keisse explains. With plans to hire approximately 100 people in part- and full-time roles at her restaurant, Team Members will be offered the opportunity for flexible work hours and leadership growth, competitive pay and benefits, and a chance to apply for scholarships to support their continuing education.

Team Members often get a chance to contribute to meaningful community initiatives. For example, there's the Chick-fil-A Shared Table Program, a program that involves packaging up surplus food and donating it to fight hunger in the restaurant's local community.

More than a restaurant

What first drew Keisse to Chick-fil-A was how cared for she felt – from her first time serving in the restaurant to her journey to becoming an Operator. Now, with the opening of Chick-fil-A Queen Street West, she looks forward to showing that same level of care in Downtown Toronto and cultivating a community partnership with the Yonge Street Mission (YSM) Evergreen Centre for Street-Involved Youth, an inclusive, comprehensive centre for street-involved youth in Toronto.

As Keisse explains, "We're more than a restaurant that makes an irresistible chicken sandwich. We are so passionate about the opportunity ahead to provide remarkable service for our guests, help our Team Members build great careers, and care for our local community."