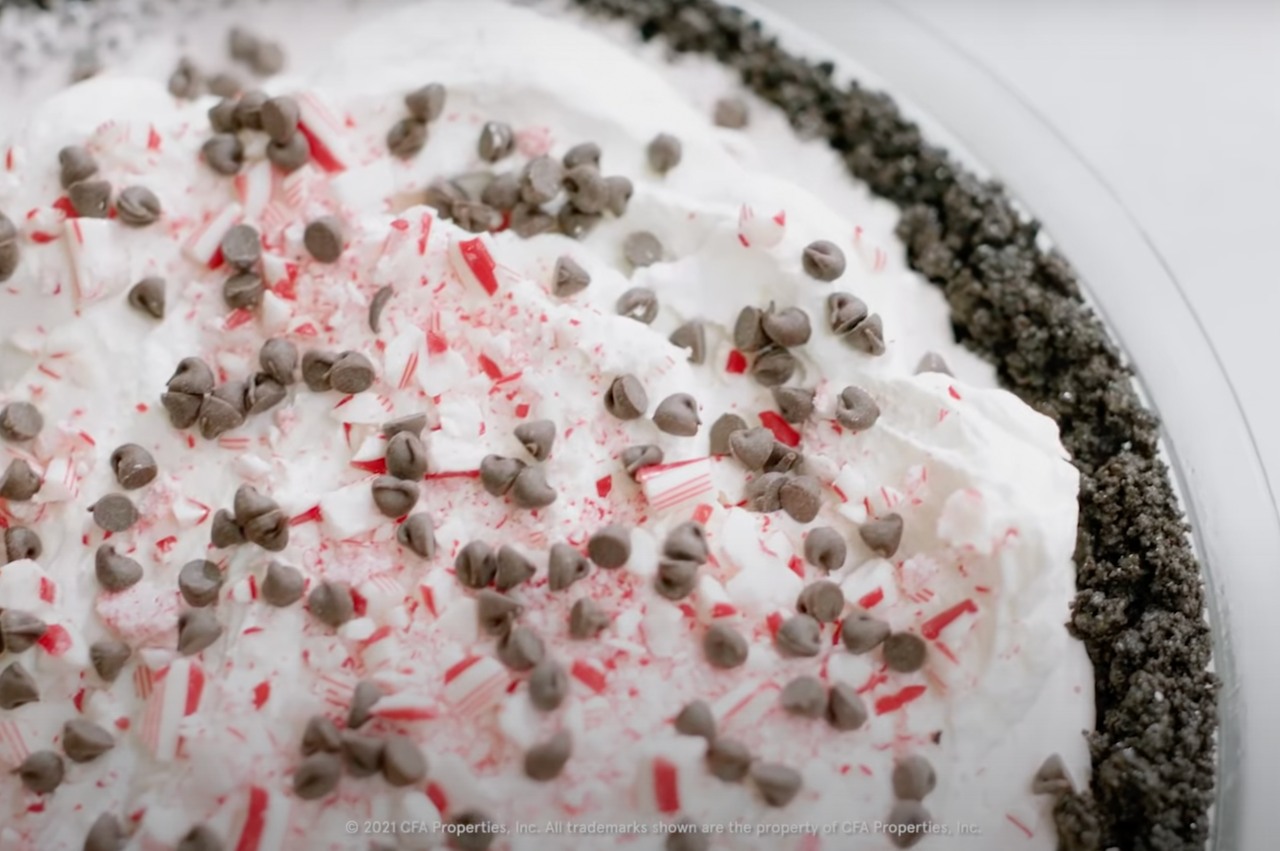 A Refreshing Holiday Recipe: How to make Peppermint Chip Milkshake Pie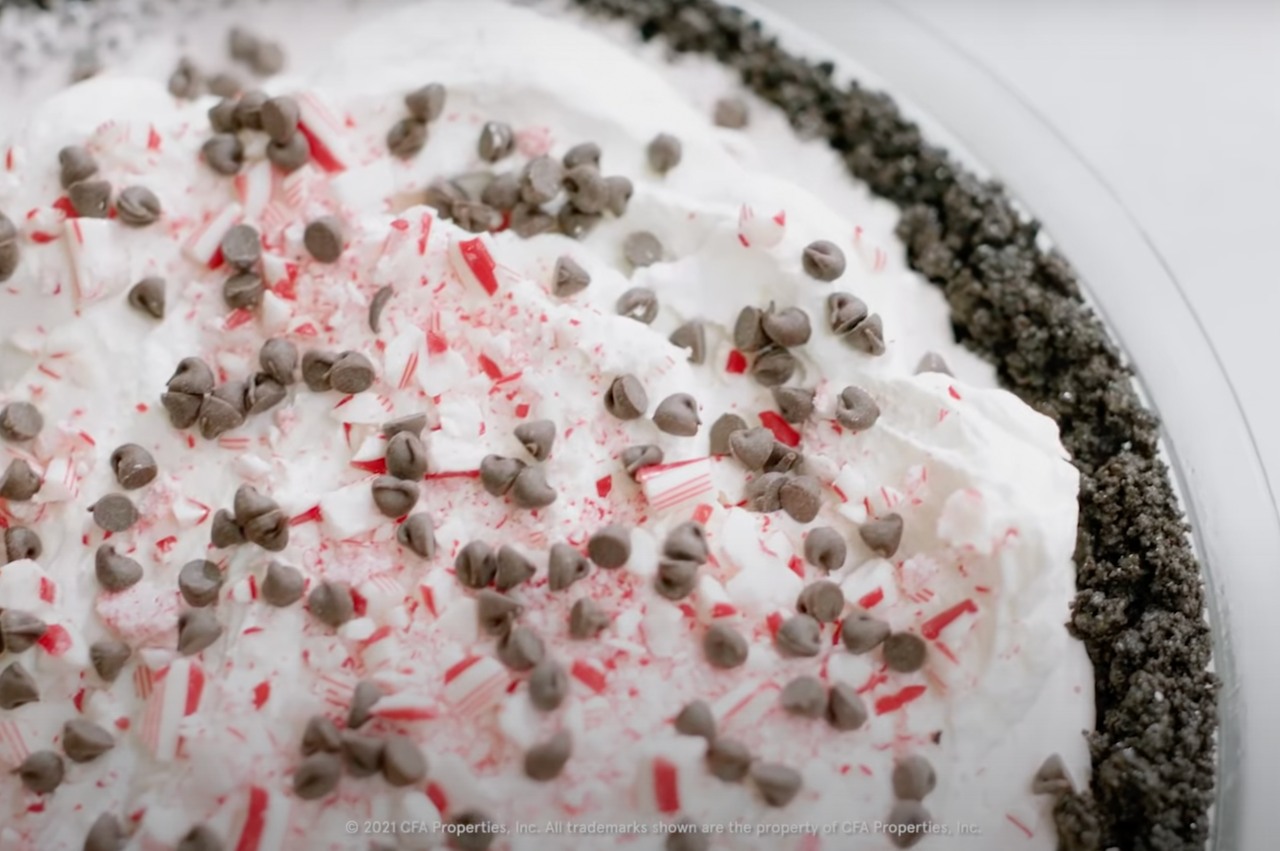 Grab a Chick-fil-A® Peppermint Chip Milkshake from your nearest Chick-fil-A restaurant and shake up your holiday menu with this easy-to-make dessert (just 5 ingredients!)
Looking for a new festive dessert to enjoy with friends and family? Our Peppermint Chip Milkshake Pie recipe has all the right ingredients to satisfy anyone with a sweet tooth. It's also perfect for home chefs of all ages and skill levels.

With only 5 ingredients, this holiday treat can be whipped up in no time. The cherry — err, mini chocolate chips — on top? This pie is delicious even when everything's not perfect. Made with our Peppermint Chip Milkshake, the recipe works (some might say even is better!) if the milkshake melts a little bit on the ride back home.

Here's how to combine some unexpected ingredients to create a wonderfully creamy and refreshing dessert:

Our limited-time Peppermint Chip Milkshake is a customer-favourite every holiday season. So, when Chick-fil-A Senior Culinary Lead, Christy Cook wondered if you could turn the minty, melty milkshake into a pie, we pulled up a chair (and a fork) to find out.

If you love the Peppermint Chip Milkshake, just wait until you try stirring it together with a whipped topping, crushed candy canes and mini chocolate chips — and then pouring it all into a graham cracker pie crust.

Talk about a sweet surprise.

What you'll need
1 Chick-fil-A® Peppermint Chip Milkshake (if the milkshake is a little melted, even better!)
1 ready-to-eat graham cracker, cookie, or chocolate pie crust
225 g frozen whipped topping (about 8 oz), thawed
4 crushed regular candy canes (about ¼ cup)
¼ cup mini chocolate chips
Time to shake things up
Stir the Peppermint Chip Milkshake and half of the whipped topping together with the crushed peppermint candy canes and chocolate chips. Set aside 1 tbsp of the candy canes and chips for the topping. If the milkshake is melted, just whisk everything together to mix evenly with the whipped topping.
Once mixed, pour into the pie crust. Cover and freeze for a minimum of 4 hours.
Before serving, top with the rest of the whipped topping, then sprinkle on the remaining crushed candy cane and chocolate chips.
Slice and share with friends and family and enjoy yourself!