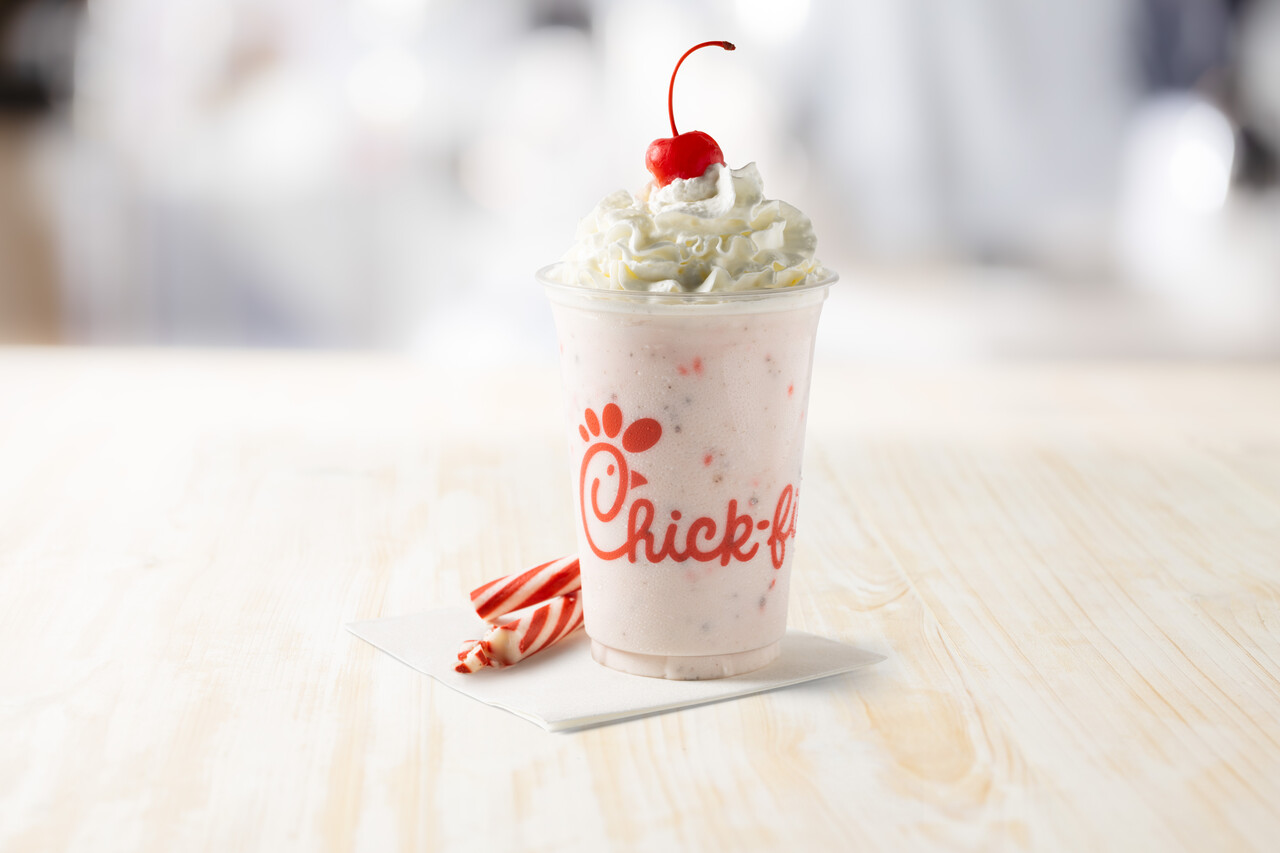 When will Chick-fil-A Canada restaurants have Peppermint Chip Milkshakes?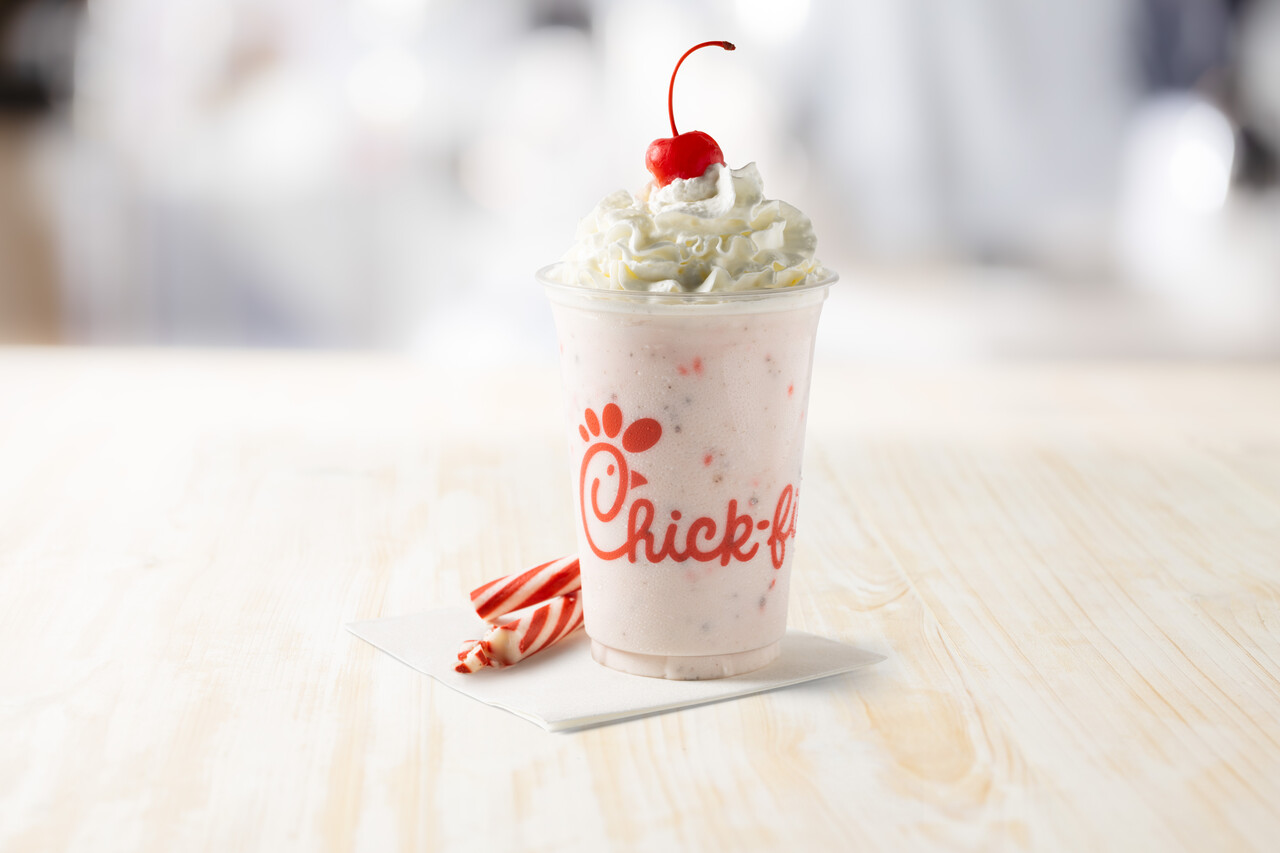 The 2022 holiday season is coming, and so is this fan-favourite milkshake flavour.
Ready or not, the holiday season is upon us! As the weather cools and wish lists for Santa are written, there's one question we always hear from fans: Is the Peppermint Chip Milkshake back on the Chick-fil-A® menu?
The answer is yes, but only for a limited time. Beginning November 14th, the refreshingly festive and creamy shake will be available in Canada. So, head to your closest Chick-fil-A restaurant or order online for carry-out to grab one before they're gone!

This seasonal treat is perfect for peppermint lovers and a sure way to make the holiday season that much sweeter. That's because each shake is hand-spun the old-fashioned way with delicious Chick-fil-A Icedream® dessert. It features chips of peppermint bark topped off with whipped cream and one crucial cherry (except when ordered for delivery).

The Peppermint Chip Milkshake will only be on the menu in participating restaurants for the holiday season (or while supplies last). That means now is the time to indulge in some minty cheer!