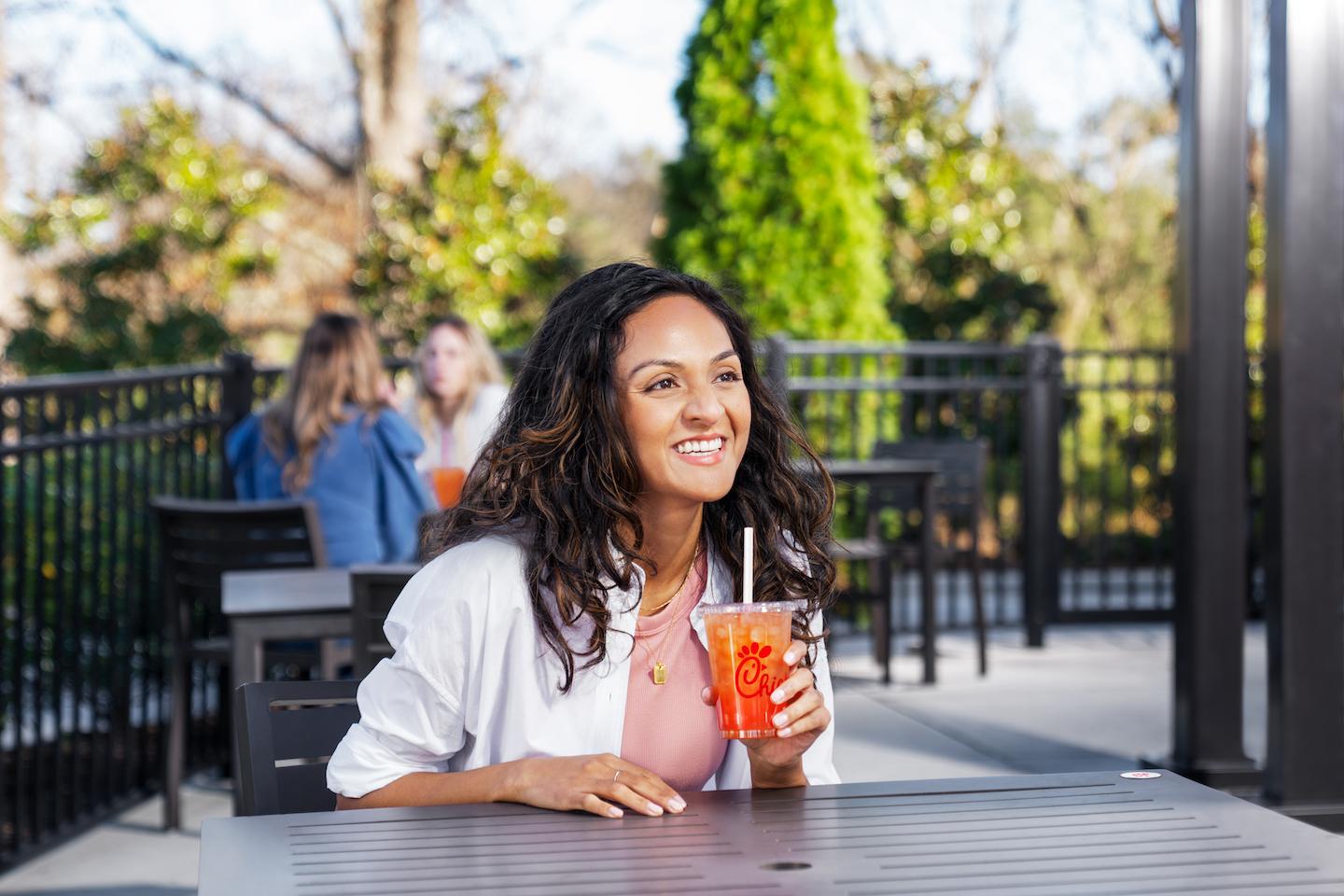 Your spring bucket list: A family-friendly activity and recipe guide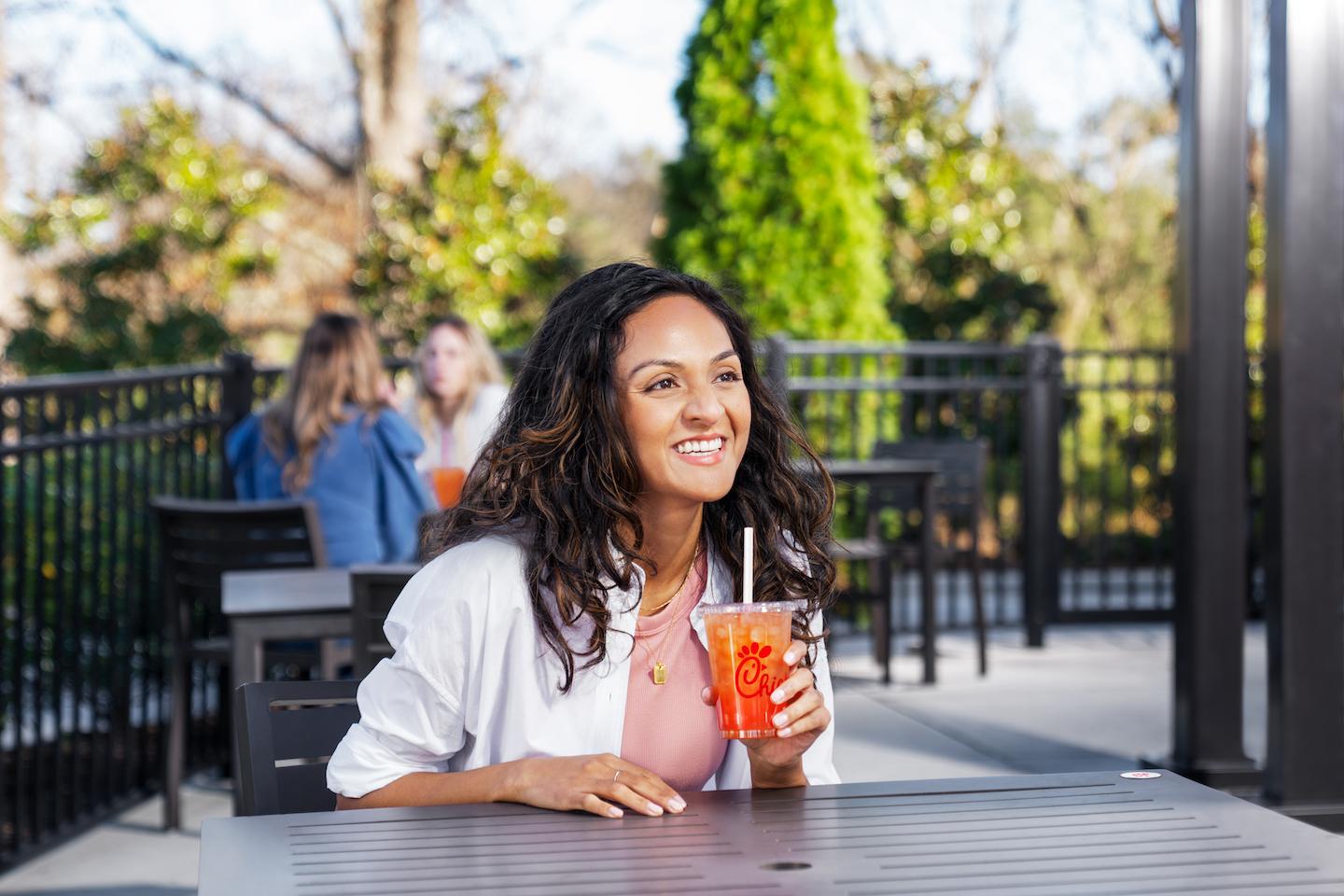 Savour the season with these family activities
Finally… spring is here! It's time to get outside and feel the warm sun on your face. We want to help your whole family live this happy season to its fullest and squeeze the most out of spring.
Longer and warmer days call for fun in the sun with your loved ones – and new Watermelon Mint drinks from Chick-fil-A are the most delicious companions for these springtime activities you can enjoy as a family.
1. Playdate popsicles at the playground
At your kid's next playdate at the playground, bring along a refreshingly cool treat to keep them smiling: a batch of homemade Frosted Watermelon Mint Lemonade mini ice pops.
The step-by-step instructions are simple: begin by picking up Frosted Watermelon Mint Lemonade beverages at your nearest Chick-fil-A® restaurant, then pour them into an ice cube tray. Don't have one? Don't worry – you can make these treats without a traditional mould. Muffin tins or even cups will do the trick.
Stick sturdy straws into the centre of each cube and freeze for at least four hours. Voila, your mini ice pops are ready to enjoy!
2. Park picnic baskets
What better way to breathe in the fresh air than at a family picnic in your local park?
Take time to plan a special picnic outside and soak up the sun together. Pack up a large quilt, your favourite outdoor game and easy snacks (or let your local Chick-fil-A restaurant do the heavy lifting and provide the refreshments. Our vote is a Chick-fil-A® Nuggets Tray with Watermelon Mint Sunjoy™).
Picnics are the perfect opportunity to bond with your loved ones, and to get even more quality time together, say goodbye to the digital distractions by leaving your phone in the car. Sometimes the best memories are made off the grid, and who knows, a weekly spring picnic might become your newest family tradition.
3. Colourful family art
Warmer weather means outdoor arts and crafts are a must. Whether you attempt a nature collage (think petals, leaves and grass glued to a canvas) or embrace the messy with a splatter paint day in the yard, try to make time for an outdoor artistic outlet together.
The more creative the project, the more fun and memorable it will be!
4. Outdoor scavenger hunt
An outdoor scavenger hunt is the perfect way to explore your neighbourhood and learn about nature. Make your own theme or check out simple, preprepared ideas online.
The best part? Picking out a prize! We recommend having a Watermelon Mint Sunjoy waiting for the winner.

It doesn't get much simpler than a homemade slushie. All you need is a Chick-fil-A Watermelon Mint Lemonade, blender, half of a seedless watermelon and a lime. After the ingredients are blended and poured into a pan or tray, freeze for two hours. Once you pull the tray out of the freezer, scoop your fluffy and icy slushie into a cup and enjoy the perfect warm weather treat!
For best results (and quickest smiles), serve immediately. Garnish with fresh mint for a special touch.
6. Planting spring seeds
Gardening can be a great way to enjoy the outdoor weather and learn about nature. The whole family can get involved from planning to planting to tending to the garden. Not only does starting a garden give you and your loved ones a chance to spend time together in the spring weather, but it can provide fresh produce for you to enjoy throughout the year.