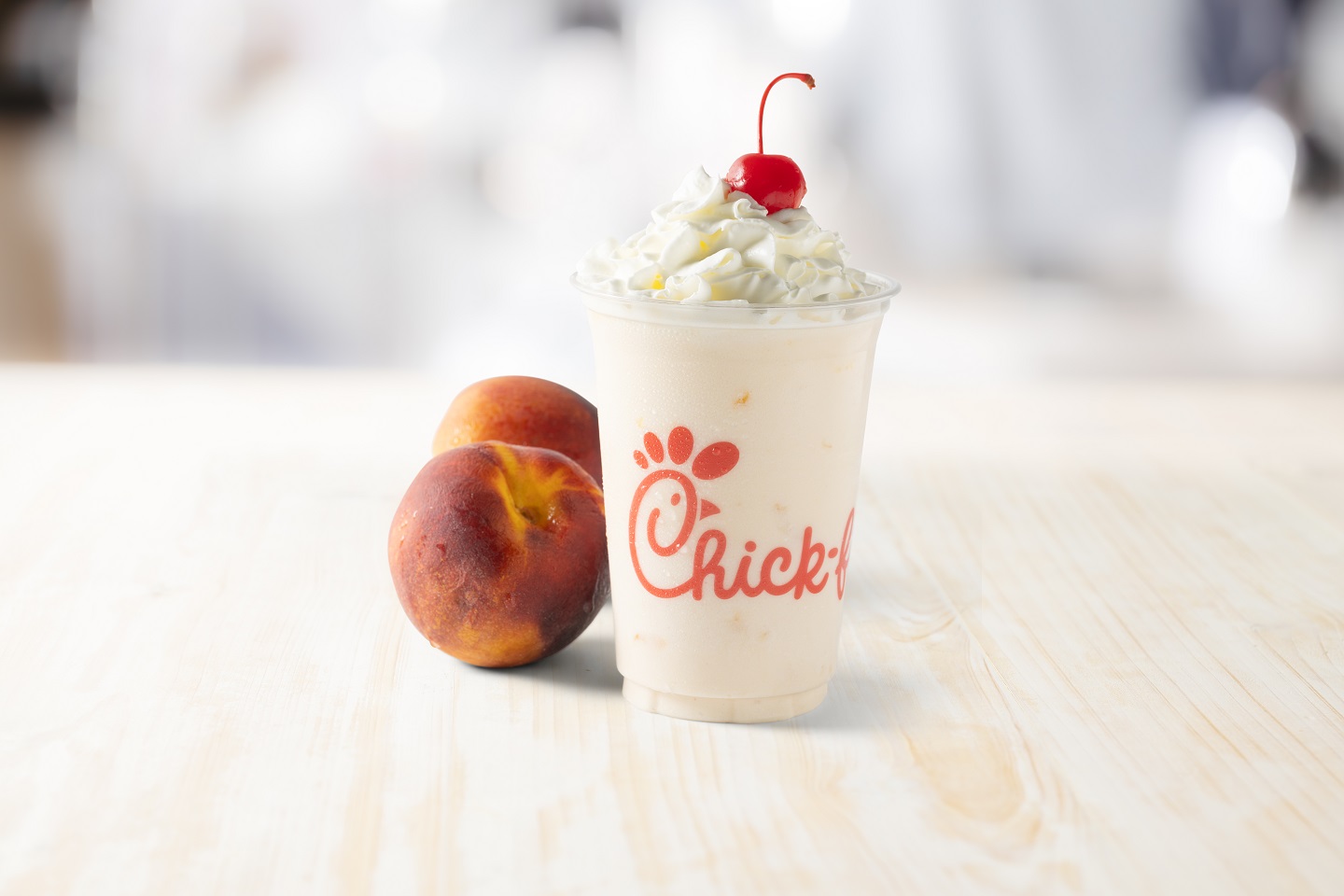 Peach Milkshake Season is Officially Here!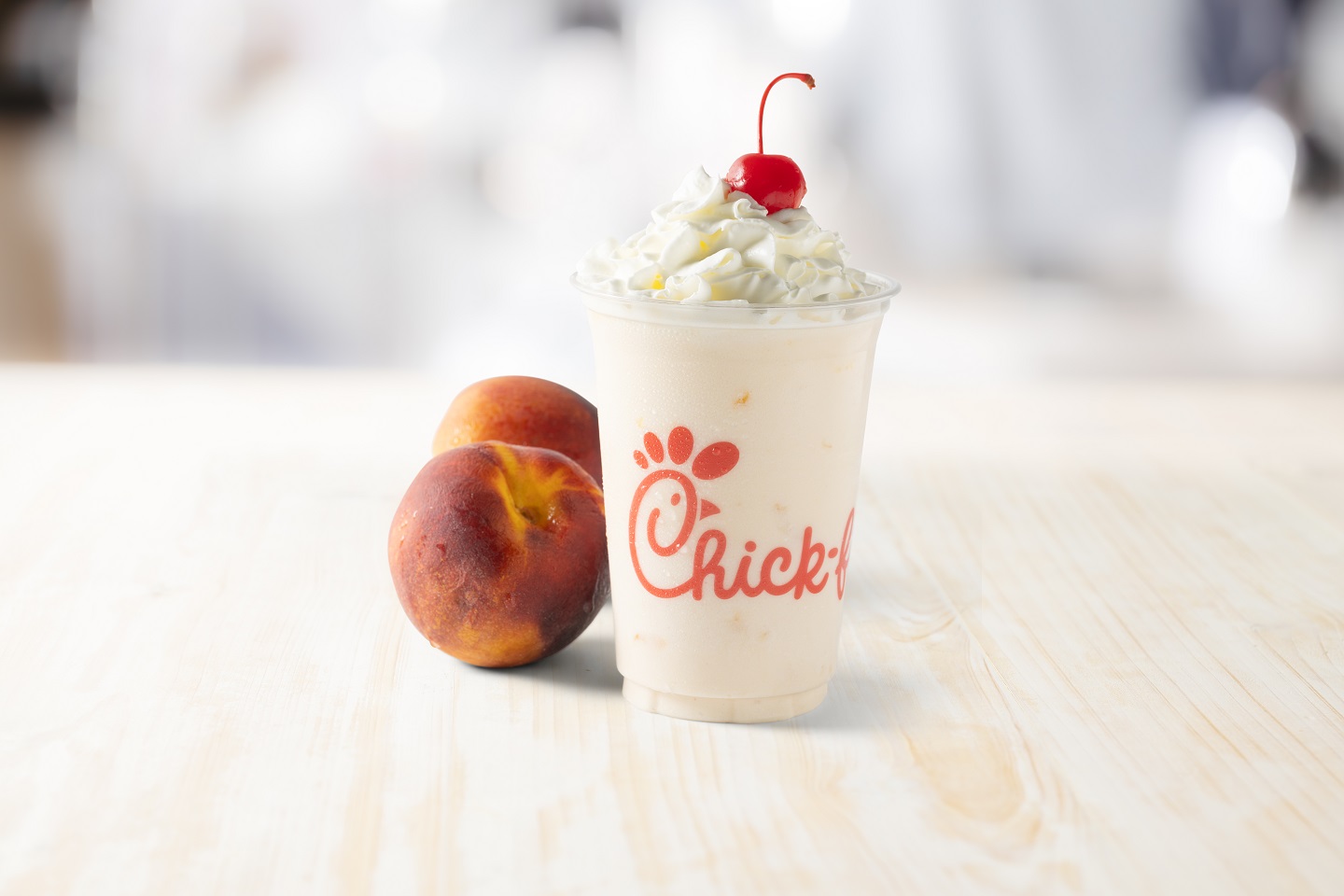 The refreshingly sweet Peach Milkshake returns for a limited time starting June 13
Chick-fil-A® restaurants are kicking off summertime with the return of a customer favourite, the Peach Milkshake. Starting Monday, June 13, the beloved treat will be available at participating Chick-fil-A restaurants for a limited time, while supplies last.
This delicious hand-spun Milkshake combines the Chick-fil-A Icedream® dessert with peaches and is topped with whipped cream and a cherry*. The Icedream treat was inspired by Chick-fil-A founder, Truett Cathy's recipe which had a classic, old-fashioned vanilla taste. The Peach Milkshake was introduced to menus in 2009 and has since become a sweet summer tradition for guests.
"We're excited to offer guests more variety on our menus this year, and that includes bringing back some of our seasonal favourites, like our Peach Milkshake," said Beth Hefner from the Chick-fil-A Menu Development Team. "It's the little things like a cold treat on a warm day that makes summer so sweet, and this is one of the many reasons we are thrilled to welcome back this much-anticipated favourite."
To learn more about Chick-fil-A and read stories about our food, people, and customers across the country, visit https://www.chick-fil-a.ca.
*Whipped cream and cherry toppings are not offered with delivery orders.
About Chick-fil-A, Inc.
Atlanta-based Chick-fil-A, Inc. is a restaurant company known for the Original Chick-fil-A® Chicken Sandwich and signature hospitality. Represented by more than 170,000 Team Members, Operators and Staff, Chick-fil-A® restaurants serve guests freshly prepared food at more than 2,700 restaurants in 47 states, Washington, D.C., Puerto Rico and Canada. The family-owned and privately held restaurant company was founded in 1967 by S. Truett Cathy and is committed to serving the local communities in which its franchised restaurants operate.
Known for its leadership and growth opportunities, in 2022 Chick-fil-A was named a Best Employer in America by Forbes and a top company for career opportunities for Black employees by Glassdoor. The company was also awarded the Employee's Choice by Glassdoor honouring top CEOs and was named a Culture 500 Culture Champion in 2020. A leader in customer service, Chick-fil-A was named QSR magazine's Drive-Thru Restaurant of the Year in 2021. More information on Chick-fil-A is available at www.chick-fil-a.ca and @ChickfilANews.
###
CONTACT:
Corporate Media Hotline: (800) 404-7196
By phone: 1-866-232-4020
Email: cfapressroom@chick-fil-a.com
Twitter: @ChickfilANews