Chick-fil-A Market Street in Johnson City, Tennessee, created a space for community and healing for family during their foster-to-adoption journey.
Kristin and Jason Trivett were still practically newlyweds in 2017 when they got a call that gave them a head-start on building a family, and forever changed their lives.

The Department of Children's Services in Johnson City, Tenn., called Kristin to see if she'd foster a six-year-old boy named Kyle, one of her kindergarten students, for a period of five days.

Despite only being married eight months, the Trivetts said yes without hesitation.

"We had people in our house that day for hours, until around dinnertime," Kristin recalled. "When they left, I asked Jason, 'Okay, now what do we do?' He said, 'Well, let's feed him.'"

They went to Chick-fil-A® West Market Street, not far from their home. Kyle, who was born with a rare heart condition, was under-nourished and weighed only 33 pounds. He loved every bite.

"That next morning, I asked him what he'd like for breakfast. He said 'I want to go back to that place we went to last night'," Kristin recalled. They returned that morning, and again the next day—kicking off a Saturday tradition that has been running strong for nearly five years.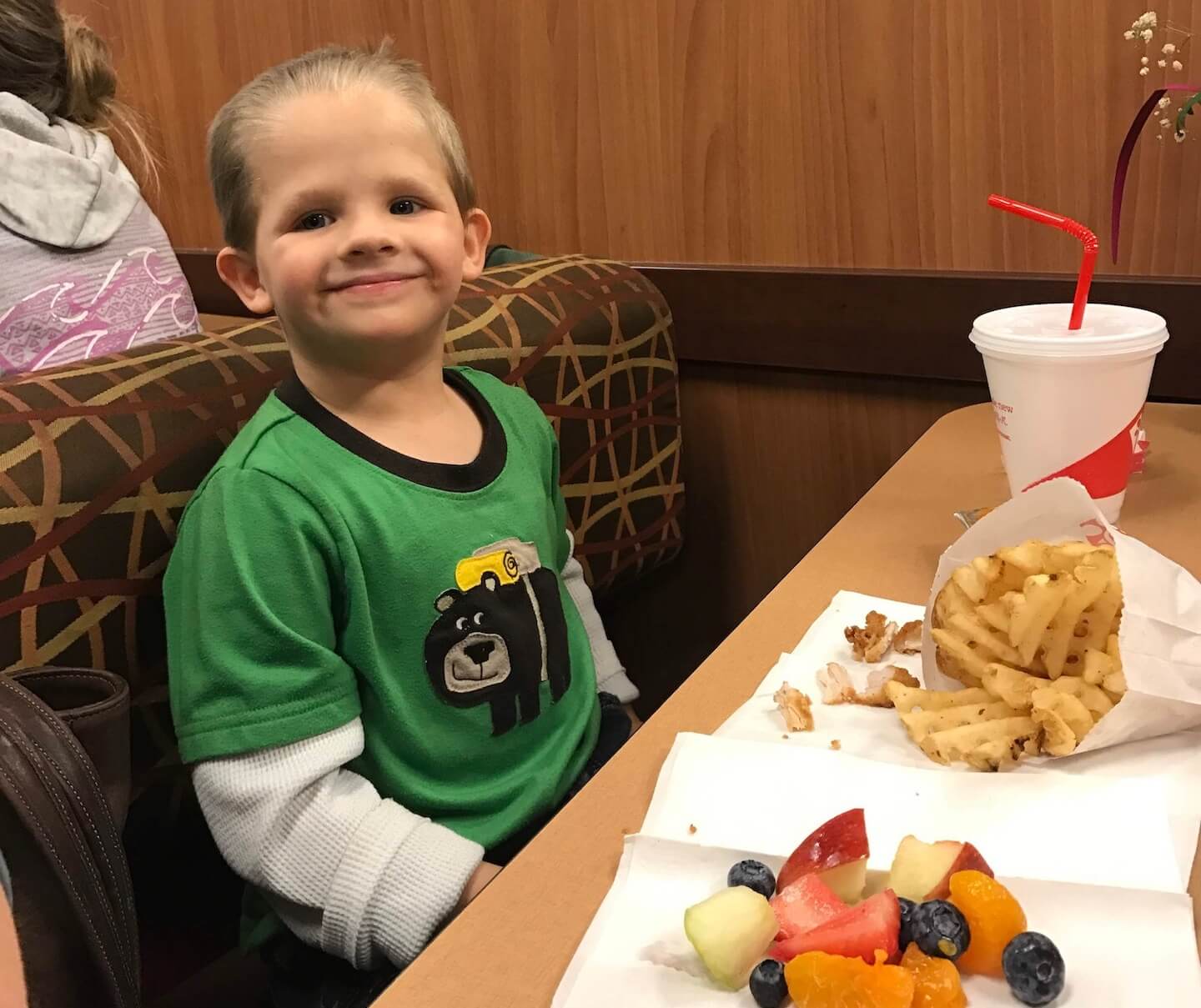 A sweet relief after a hard day
"Every Saturday" quickly turned into every hard day, of which there were many. Kyle's heart condition required a steady series of doctor's appointments, most of which unfortunately included tear-inducing needle pricks.

"He had to be poked a million times," Kristin said. "After every one, he'd say, 'Let's go to Chick-fil-A'."

Chick-fil-A West Market Street became the Trivett family's safe space during the stressful foster care experience. It's where they'd go after supervised visits with Kyle's birth mother and caseworker, and gather for a family meal to regroup and reground after a challenging day.

Kyle quickly bonded with Elizabeth Carmack, Business Development Manager, who welcomed him each visit with open arms—and, of course, Chick-fil-A® Nuggets and Icedream® dessert.

"I never even knew Kyle was a foster child," Elizabeth said. "By the way they connected and interacted, I thought he was part of their family from day one."

And she became part of theirs. "After every hard day, I could cry for hours," Kristin said. "But Kyle would get home and tell his dad Miss Elizabeth had given him two servings of Icedream that day… and the hard things had already been forgotten. We'd say that healing started after each visit, and we had to heal all over again every week for two years. And Chick-fil-A West Market Street was our first stop every time."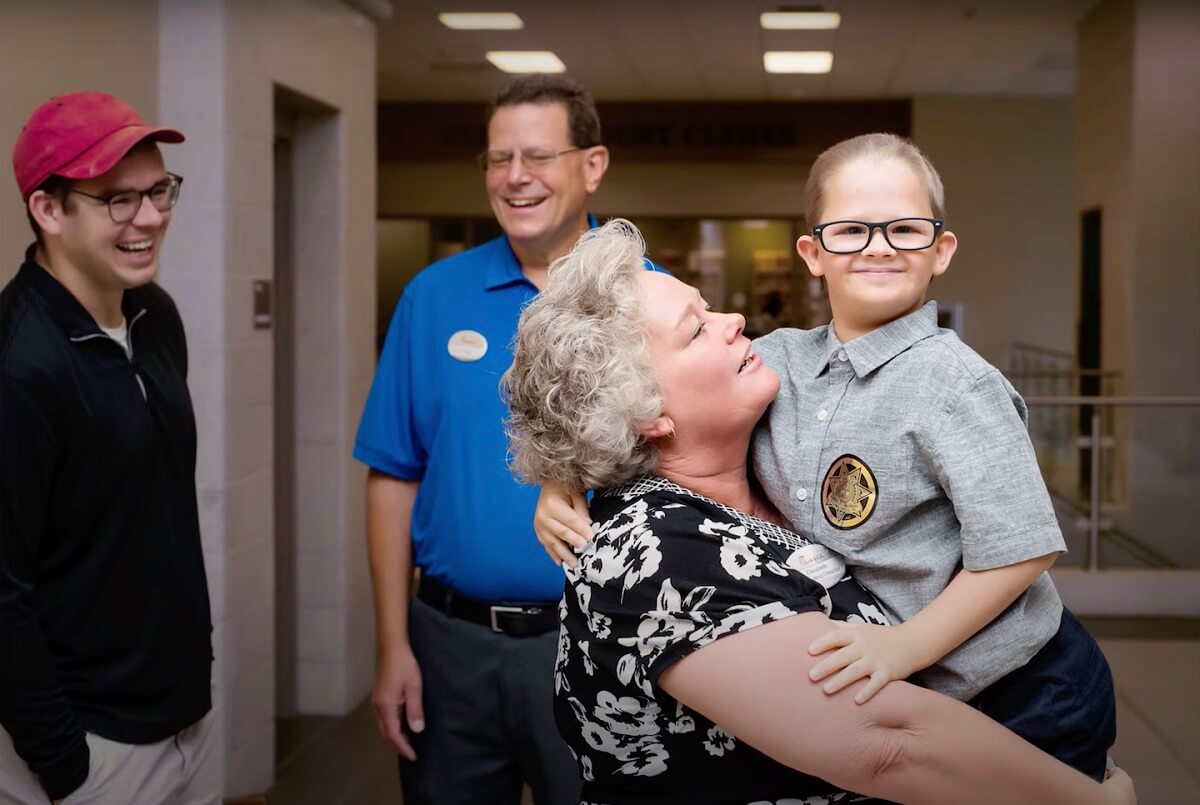 A day worth celebrating

When Kyle's adoption day finally arrived—two years, three months and two days after the foster care process began—"Miss Elizabeth" and a few other members of the Chick-fil-A West Market Street team were invited to be a part of the court proceedings.

"It was a no-brainer to have them there with us," Kristin recalled. "They're our family."

And their immediate, and extended, families continue to grow. Kyle, now 11, is now a big brother to two sisters: Amelia (3.5 years) and Olivia (four months). He's learning to play the guitar and loves the "Jurassic World" movies.

Accompanying the Trivett family on their foster care journey inspired Chick-fil-A West Market Street to support a local nonprofit where children receive comfort and care while awaiting foster placement. Thanks to Elizabeth and her team, foster children and their caseworkers enjoy donated Chick-fil-A meals.

"We say the foster care process is the 'hardest best' thing," Kristin said. "When you become foster parents, you say yes to a child, and that comes with trauma and brokenness. Our entire community learned about a very broken system and how we can be a part of healing it together. Foster care wasn't God-designed, but adoption is the redeeming part."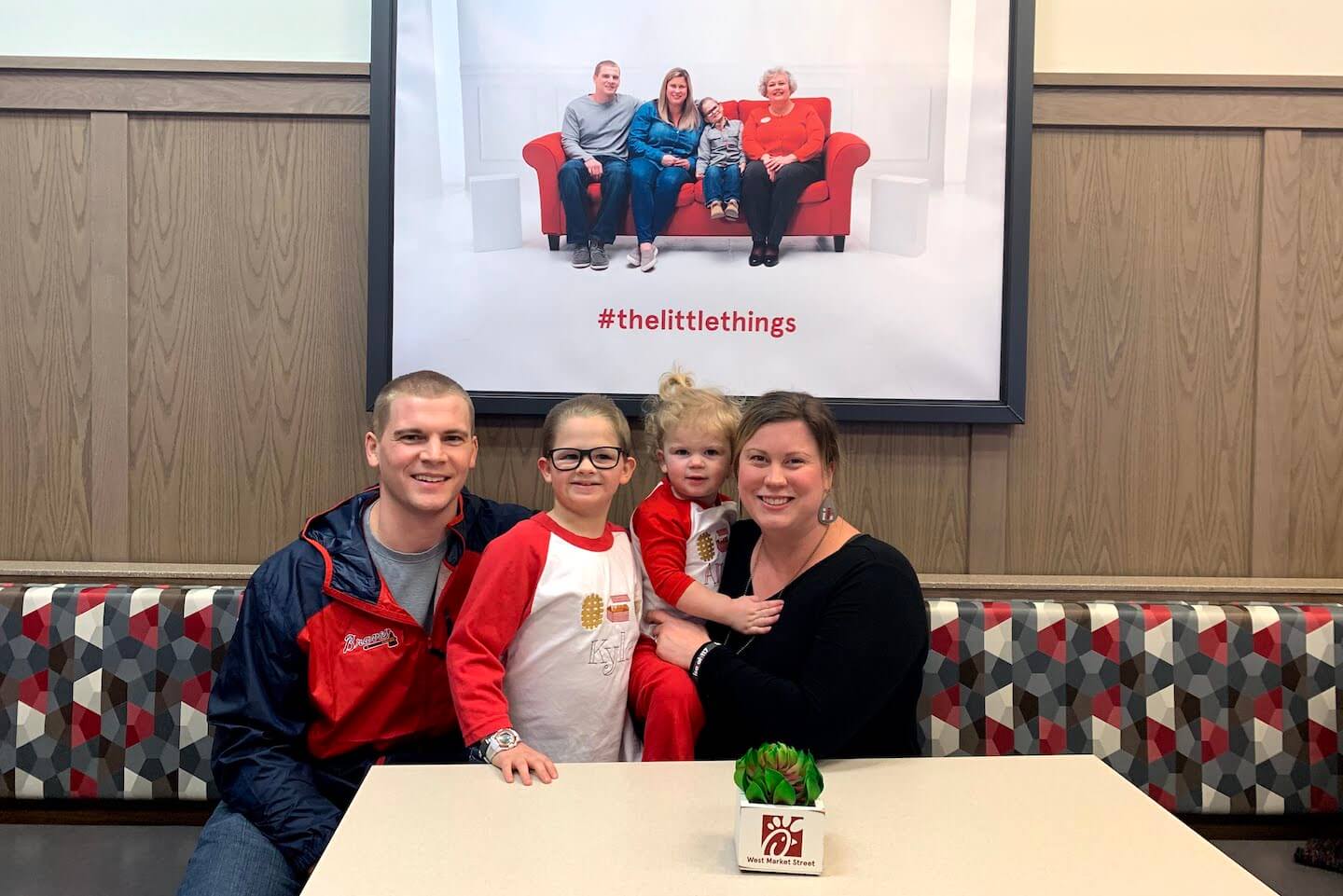 Offering encouragement to other foster families

The Trivett family—and Miss Elizabeth—are featured in a Chick-fil-A #thelittlethings video that debuted during the NCAA College Football Playoff National Championship game in 2020 and re-aired during the 2022 telecast. A picture of the happy family sitting on the Chick-fil-A red couch during the commercial shoot graces the Chick-fil-A West Market Street dining room.

"When Kyle grows up and is old enough to tell his story, I know he'll talk about the joy this place and these people brought to all of us," Kristin said. "The foster care process is a lonely experience that became not-so-lonely thanks to our Chick-fil-A family walking through it with us."

In our increasingly busy world, we believe little moments of joy and connection matter. You never know when the smallest thing can make someone's day. Chick-fil-A #thelittlethings videos highlight these stories. What has made a difference in your day? We'd love to hear.