Toronto's Guide to Chick-fil-A®
Welcome to Chick-fil-A®. We're so glad you're here. Whether you're checking us out for the first time, hungry for tips on what to order or just curious about what makes us unique, you've come to the right place. Our roots are in Atlanta, GA. We're proud members of more than two thousand neighbourhoods across the U.S. and soon…the Toronto region. We can't wait to meet you. Our focus is on the people we employ and serve, but what we're most known for is making a mean chicken sandwich. We can't wait to give you a taste.
The Chick-fil-A® Chicken Sandwich
BEHOLD! The main attraction. Our hand-breaded boneless breast of chicken is seasoned to perfection, pressure cooked in 100% refined peanut oil and served on a toasted, buttered bun with two dill pickle slices. It comes in an envelope designed to keep it piping hot and ready to eat. It sounds simple and it is – but its distinct seasoning took years to perfect. Customers taste tested it inside the Dwarf Grill in Atlanta – otherwise known as the first Chick-fil-A restaurant. Once they gave the thumbs up, we started spreading the goodness and we haven't stopped since.
Unwaffling on Fries
In a world where fries are mostly skinny, thin potato waifs, we did something different. Maybe it was the big hair, neon colours or outrageous shoulder pads of the 80's, but in 1985 we were inspired to roll out the bigger, bolder waffle fry. Just like the fashion world, fast food hasn't been the same since.
Our potatoes are cooked with the skin on in 100% canola oil until they are crispy on the outside and tender on the inside. Their delicious taste makes them the most ordered item on Chick-fil-A's menu.


Awesome sauce
Now that we've covered the essentials – chicken and fries – we have to talk about the sauces. We serve seven of them, and a meal they do make. Our most (in)famous is the Original Barbeque Sauce. We almost replaced it a couple years ago until we were petitioned to #BringbacktheBBQ– it's that serious. While it's back to stay, Polynesian is also a fan-favourite outnumbered only by our Chick-fil-A Sauce.
Choices, choices
The Chick-fil-A menu offers balanced options – from classic menu items made with high-quality ingredients to newer items that meet our customers' desire for nutritious options that taste great. We have a team of culinary experts and chefs hard at work on creating the next best thing that includes what we call "better-for-you fast food". For the nutritious-minded, we have a trio of premium entrée salads, an Egg White Grill for breakfast, items like the fruit cup and Superfood side, as well as seven Grilled Chicken meals under 400 calories.
Breakfast
Breakfast has been called the most important meal of the day. We serve everything from Chicken Biscuits to sausage or bacon and egg sandwiches, hash browns and Greek yogurt parfaits. We have an Egg White Grill served on an English muffin and we serve the only specialty-grade, farmer-direct coffee in the business. This is your breakfast wake up call.
Open six days a week
We live in a busy world. Time is precious. We all need a break. That's why we reserve one day each week for our Operators and their Team Members to rest and relax with their families and friends. It goes back to our founder, Truett Cathy, who made the decision to close on Sundays in 1946 when he opened his first restaurant in Hapeville, Georgia.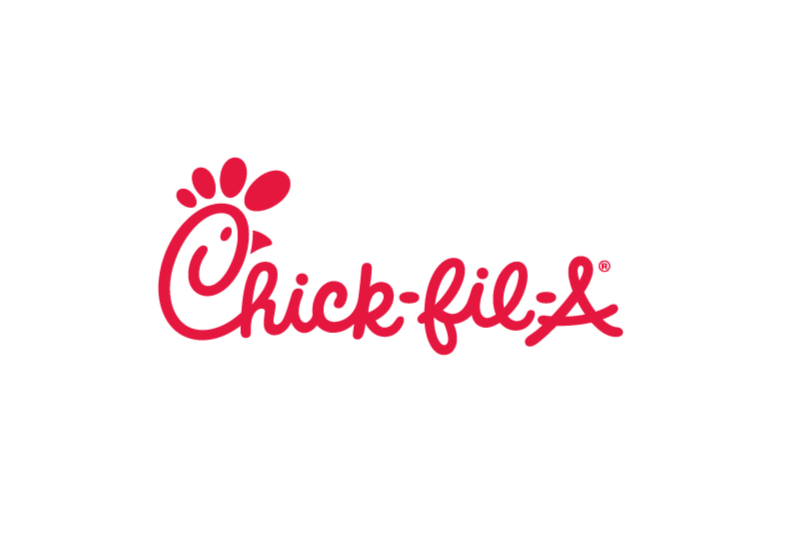 What's in a name
It's not Chick-feel-A or Chick-fil-et. It's pronounced Chick-fill-Eh. (Very Canadian of us.) Few people know that the name Chick-fil-A isn't just a fun play on words incorporating chicken and filet, it's also a promise. The 'A' stands for Grade A and top quality. It's what we deliver every time you eat with us.
For media inquiries or to request images or video:

Phone: 1 (800) 404-7196

Email: cfapressroom@chick-fil-a.com