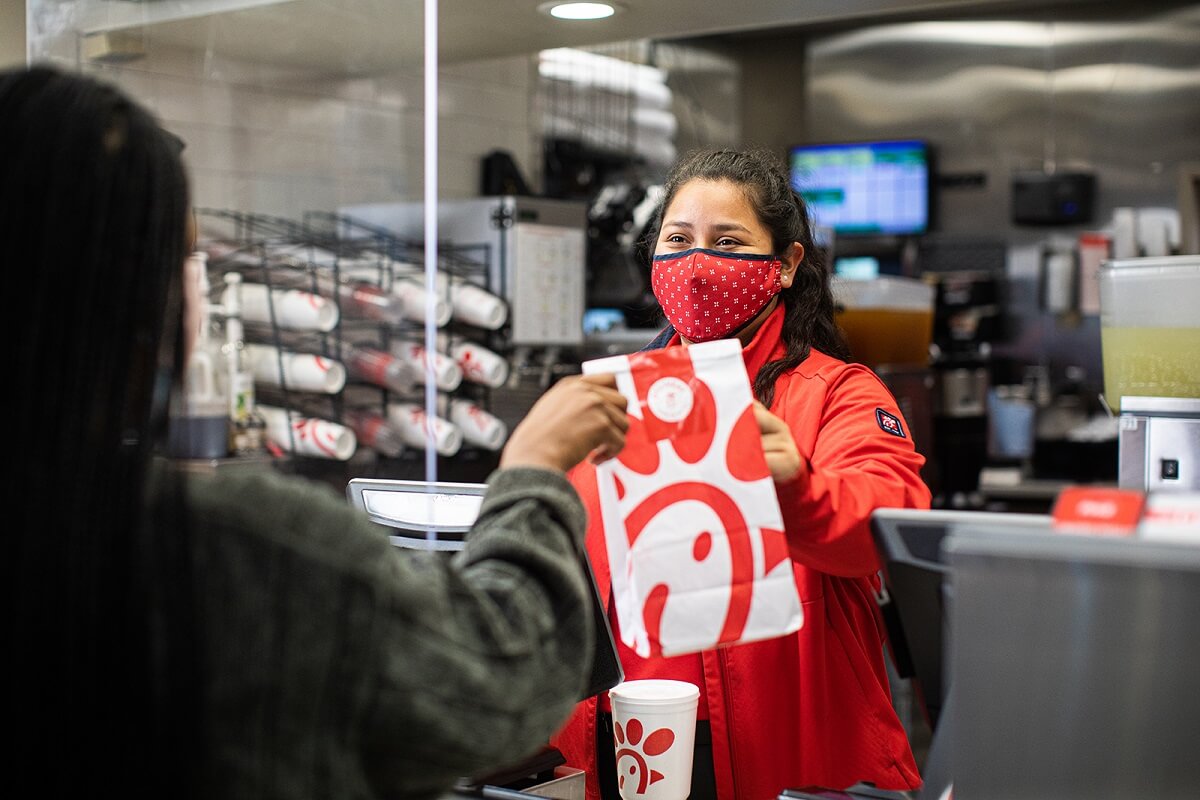 About Chick-fil-A: Who we are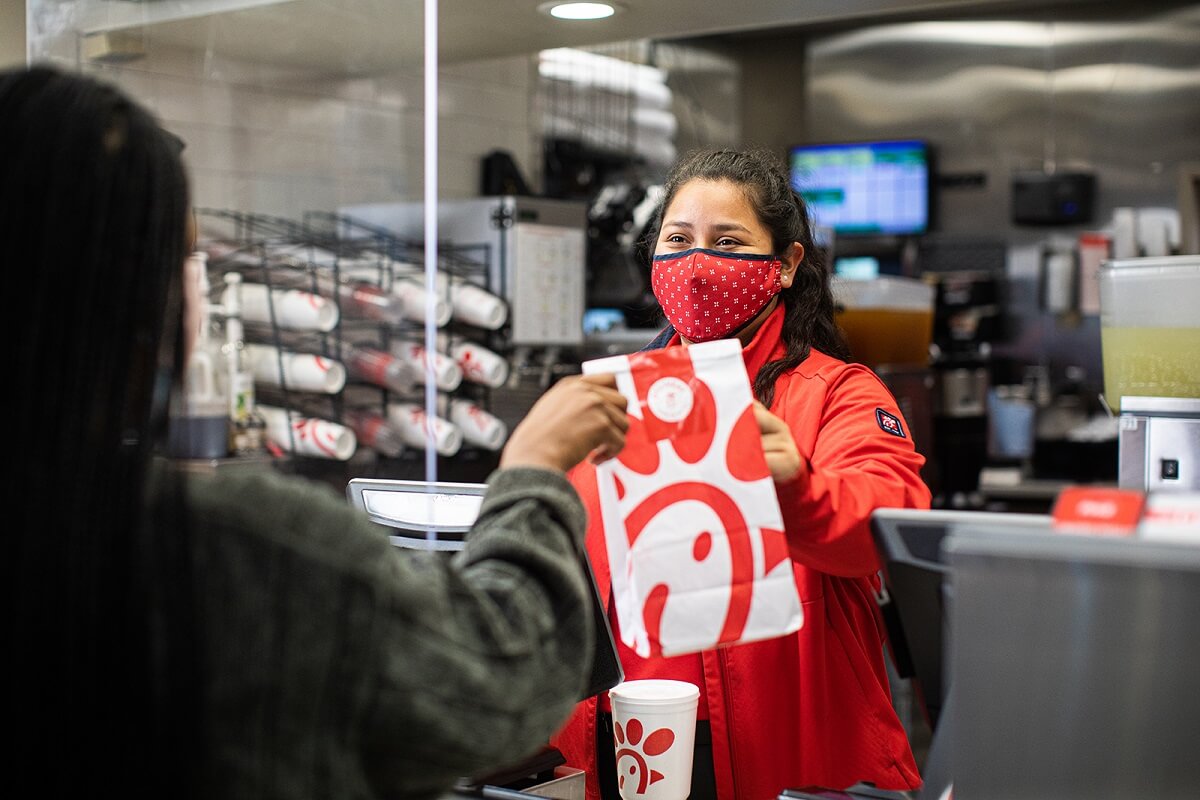 Chick-fil-A is in the business of serving our guests great food and remarkable service. Family-owned and privately held, our company and our local independent franchised Operators are devoted to serving the local communities in which we operate, while offering great-tasting food made with quality ingredients — including the Original Chick-fil-A® Chicken Sandwich.

Today, Chick-fil-A® restaurants serve great tasting food to millions of guests every year, in more than 2,700 restaurants in 48 states, Washington, D.C., Puerto Rico and Canada.

When was Chick-fil-A founded?

As the saying goes, although we didn't invent the chicken, Chick-fil-A founder S. Truett Cathy really did invent the Original Chick-fil-A® Chicken Sandwich in 1964. Starting with a boneless chicken breast, he then marinated, hand-breaded and pressure-cooked the chicken to perfection, topped it with two slices of the perfect pickle and served it atop a bun. A seemingly simple idea, it took years of experimentation for him to perfect the sandwich. But once he got it right, Truett's customers told him and we haven't changed it since.

More than 50 years later, the Chick-fil-A® Chicken Sandwich remains a classic, and our commitment to use top-quality ingredients remains emphatically the same. It's actually in our name: "grade A top quality" chicken is why Truett named the company Chick-fil-A when he officially founded the company in 1967.

Who owns my local Chick-fil-A?

Today, Chick-fil-A's independent restaurant Operators are the backbone of Chick-fil-A's franchise model. Our Operators are not passive investors; rather, they are local business owners who invest time and energy in their businesses, engage with their Team Members, and connect with their customers. They are independent Owner/Operators who lead their businesses on a day-to-day basis — from hiring and developing Team Members, to running daily operations, to marketing and growing their businesses. In fact, more than 80 per cent operate only one Chick-fil-A restaurant location.

Our model combines business opportunity and community impact: The initial franchise fee paid to become a Chick-fil-A Operator is $15,000 CAD in contrast to typical franchise fees that may climb to hundreds of thousands of dollars. But they invest much more than money; Chick-fil-A Operators and their families invest in their local communities as well. Whether encouraging their Team Members to apply for a Chick-fil-A Remarkable Futures Scholarship or nominating local nonprofits for Chick-fil-A True Inspiration Awards™, Operators seek out ways to share kindness with those around them. And because each restaurant is independently operated, Chick-fil-A Operators decide where, when, to whom and how they give back outside of their restaurants in ways that are most meaningful to them, their customers and their communities.

Why is Chick-fil-A closed on Sundays?
Our founder, Truett Cathy, made the decision to close on Sundays in 1946 when he opened his first restaurant in Hapeville, Georgia. Having worked seven days a week in restaurants open 24 hours, Truett saw the importance of closing on Sundays so that he and his employees could set aside one day to rest and worship if they choose — a practice we uphold today. Read more about our company culture and values.
When did the first franchised Chick-fil-A restaurant open in Canada?

Chick-fil-A Yonge & Bloor opened its doors on Sept. 6, 2019.

Chick-fil-A Yorkdale Mall followed in January 2020, while Chick-fil-A Kitchener and Chick-fil-A Scarborough joined in August 2021. We have plans to open an additional 20 restaurant locations in the country by 2025. We can't wait to serve you soon.