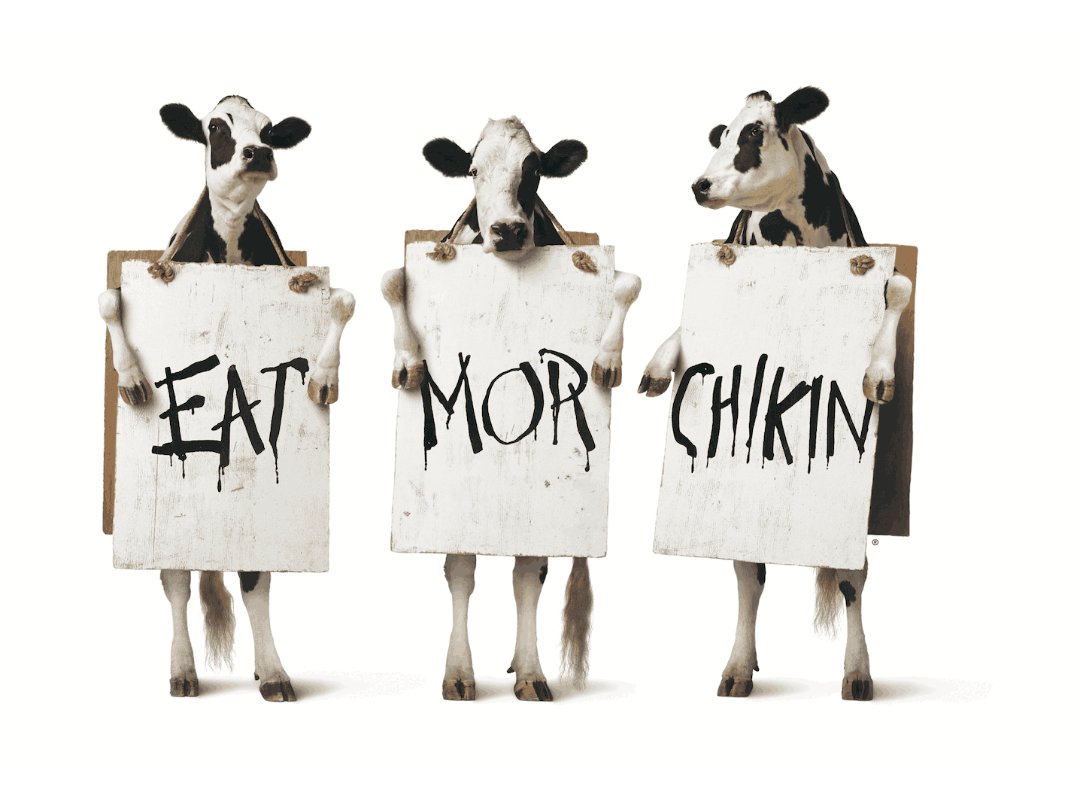 Celebrating the Cows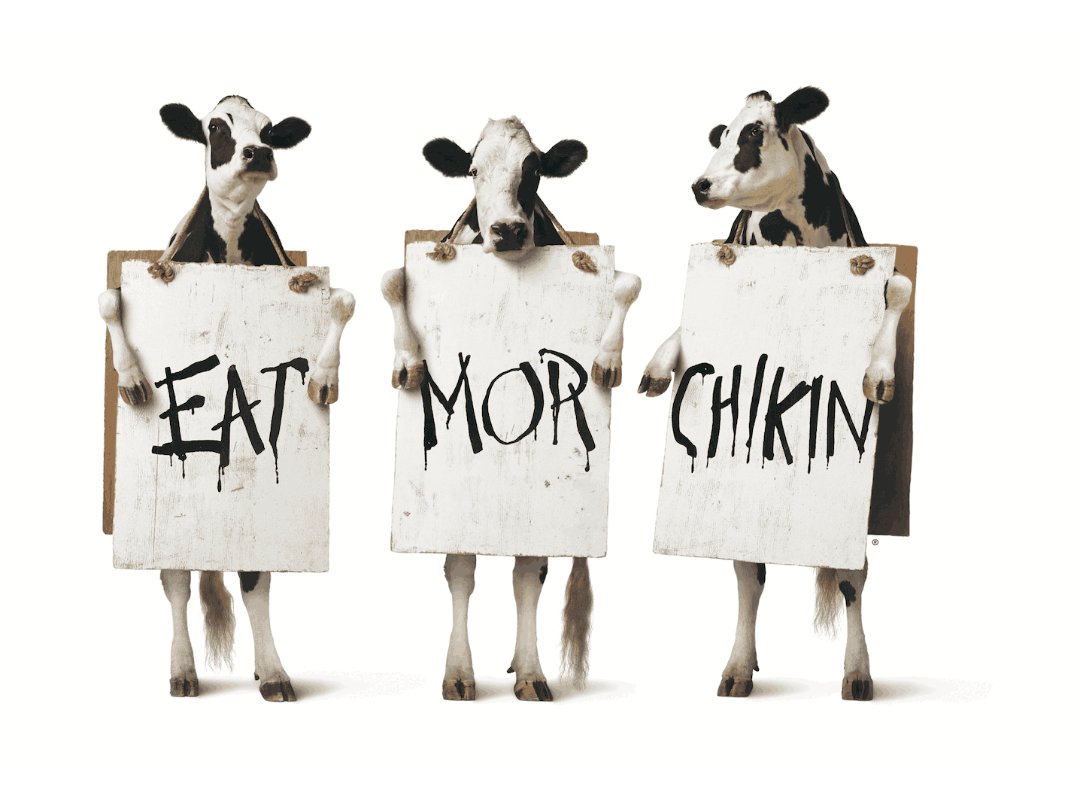 Since 1995, the Cows have been a part of the Chick-fil-A story, spreading mischief and fun wherever they go
In 1995, the phrase "Eat Mor Chikin" first appeared on a billboard in Atlanta, Georgia. Painted by a pair of mischievous cows, the phrase kicked off the most recognized advertising campaign in Chick-fil-A® history.
Fast forward to today, the boisterous bovines are still at it – finding creative ways to encourage humans to put down their burgers and pick up chicken instead.

Who are the Chick-fil-A Cows?

Since that day in 1995, the Cows have been a part of the Chick-fil-A story, spreading mischief and fun wherever they go. From billboards to buildings, TV to radio, the Cows will stop at nothing to broadcast their message of self-preservation.
Over the decades, we've seen these adventurous cows parachute onto football fields, launch 90,000 feet into space and partake in countless special moo-ments with customers .

As seen in the form of mini plush Cows, homemade Halloween costumes and as a 12-metre tall, 36,000-pound statue in the Atlanta Braves baseball stadium, this herd of Holsteins have made their way into the hearts of guests as more than just a mascot. They are part of the beloved brand itself. Through their silly antics and small acts of sincerity, the Cows resemble Truett Cathy , the founder of Chick-fil-A.
Whimsical & playful
When Truett Cathy opened the Dwarf Grill in 1946, his heart for hospitality created an upbeat and welcoming environment that has now translated into thousands of restaurants throughout the United States, Puerto Rico and Canada. He was known for always seeking out unexpected opportunities for encouragement and laughter. When the Cows came along, almost 30 years after the first Chick-fil-A restaurant opened in 1967, it felt like a natural fit for the groundwork that Truett had laid for the brand. Spots or not, the Cows share in the mission to lighten the mood and spread joy.