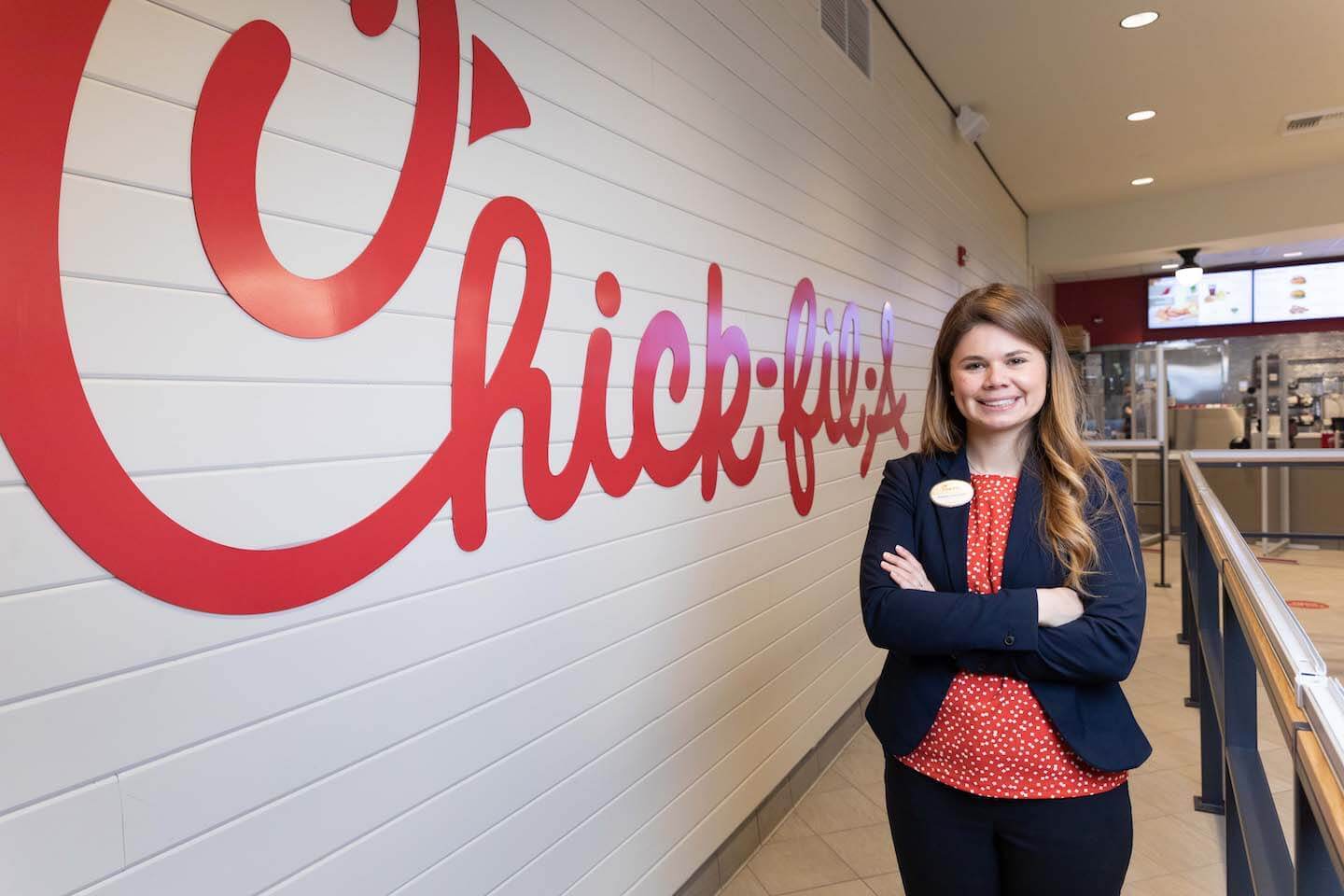 Mentorship, care and paying it forward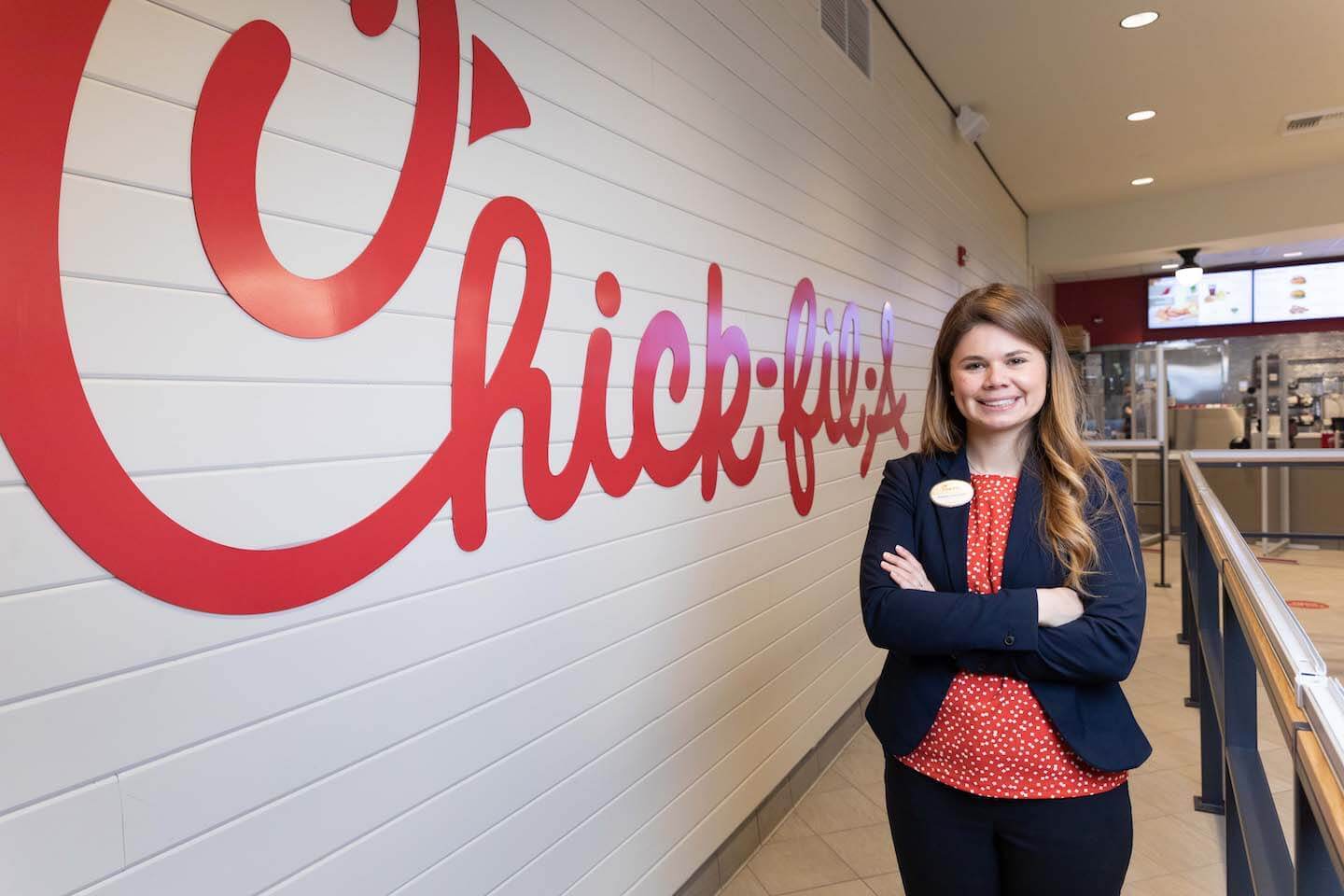 Meet the women leaders at Chick-fil-A Canada who use leadership, mentorship and kindness to inspire us and empower others
For Chick-fil-A® Team Members, serving guests delicious food made with simple ingredients is just one part of the remarkable service they provide each day. The hospitality Chick-fil-A Team Members are known for comes from the mentorship and care that a dedicated Operator provides for her team and works hard on implementing.
In Canada, three inspiring women at Chick-fil-A exemplify excellence in mentorship. For them, success is rooted in what makes Chick-fil-A unique: celebrating achievements, supporting and training Team Members, providing leadership and mentorship opportunities, and of course, serving and giving back to their communities.
From vibrant beginnings and fulfilling careers at Chick-fil-A to pioneering some of the first Chick-fil-A restaurants in Canada, we're humbled by their stories.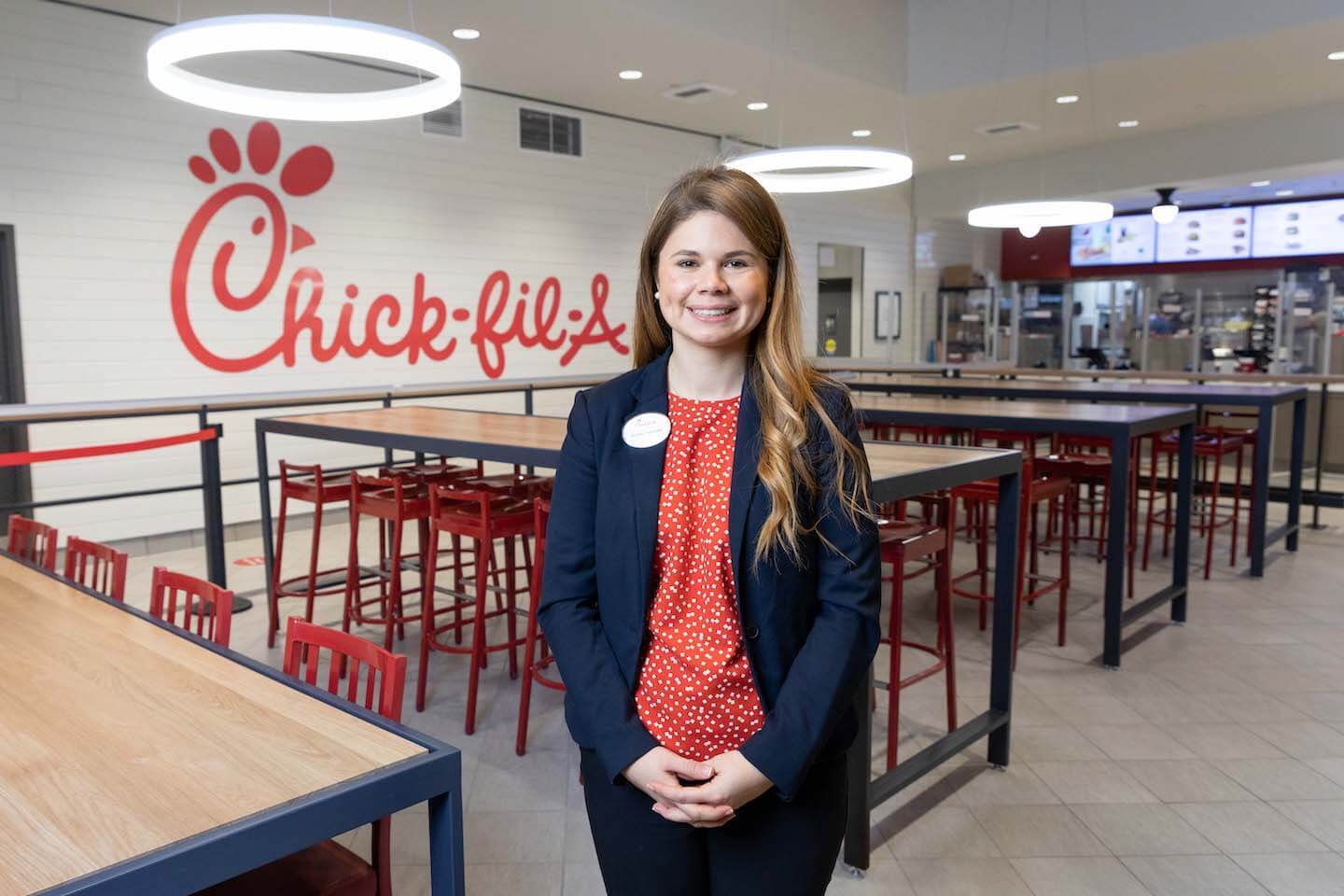 Keisse Azevedo, Operator, Chick-fil-A Queen Street West

Keisse knew she wanted to be a leader who gives back. She took the initiative to experience the mentorship opportunities at Chick-fil-A, including the Chick-fil-A® Leadership Development Program. Her ambition brought the Florida-native all the way to Canada to help open the Chick-fil-A Yorkdale Shopping Centre location. When she learned she would later return to Toronto as the Operator of Chick-fil-A Queen Street West, she couldn't wait to share the same positive and impactful experiences she received from the program with her new Team Members.
Today, Keisse's role not only allows her to invest her learnings into her team, but also to contribute to meaningful community initiatives such as the Chick-fil-A Shared Table™ Program. Read more about Keisse and how she's paying it forward at Chick-fil-A Queen Street West.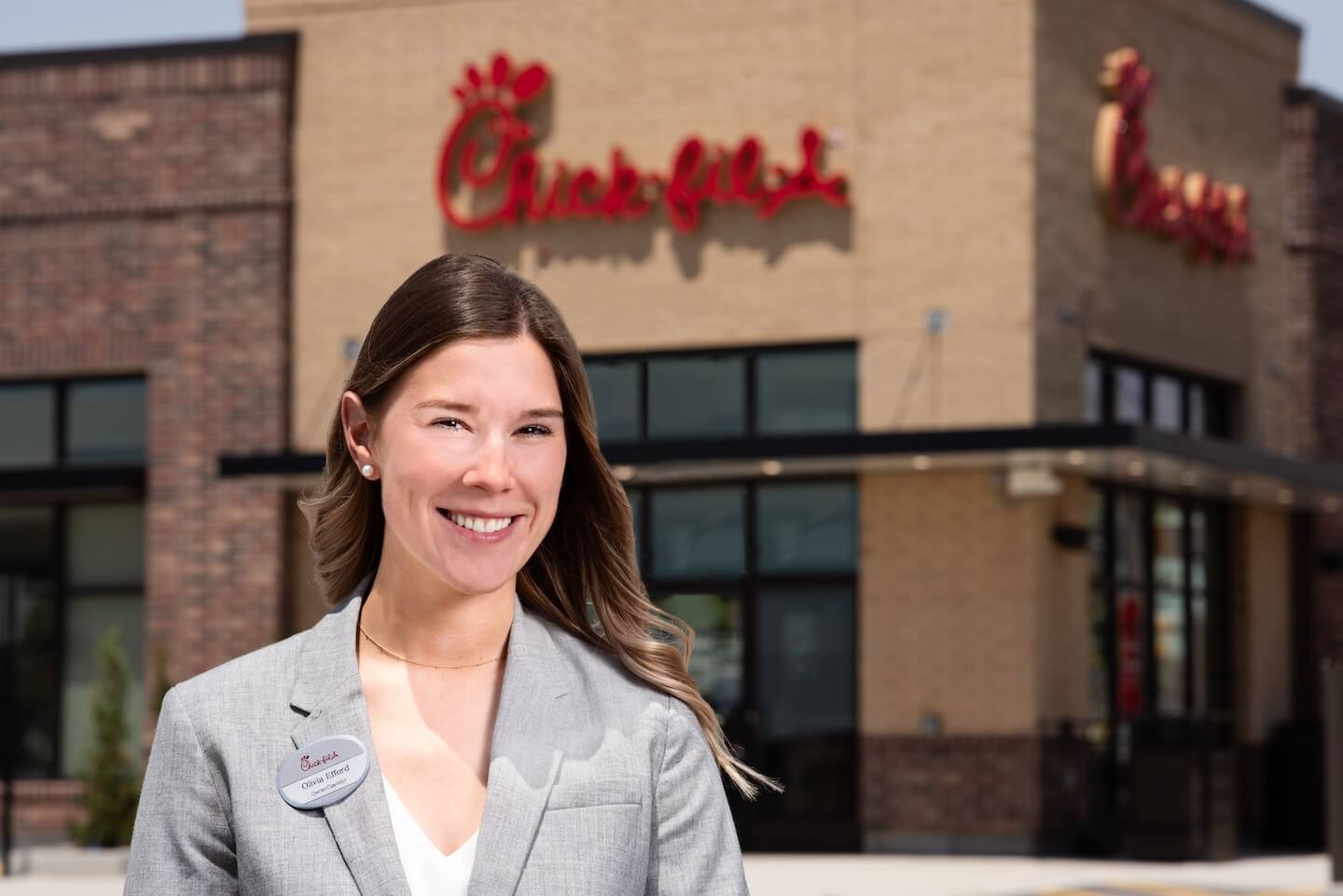 Olivia Efford, Operator, Chick-fil-A Kitchener
She was raised in Canada, moved to Florida and now returned home again; Olivia Efford is back and excited to put down roots in Kitchener with both Chick-fil-A and a team she now has the honour of leading. As the Operator of Chick-fil-A Kitchener, Olivia is eager to share what the Chick-fil-A Leadership Development Program taught her and make a positive impact on her Team Members and her community
Olivia believes in the importance of serving the community and paying it forward in mentorship. Offering guests exceptional hospitality and providing career growth opportunities for her Team Members are the keystones Olivia will focus on in her role. Read more about Olivia's story and the role Chick-fil-A played in her life from a very early age.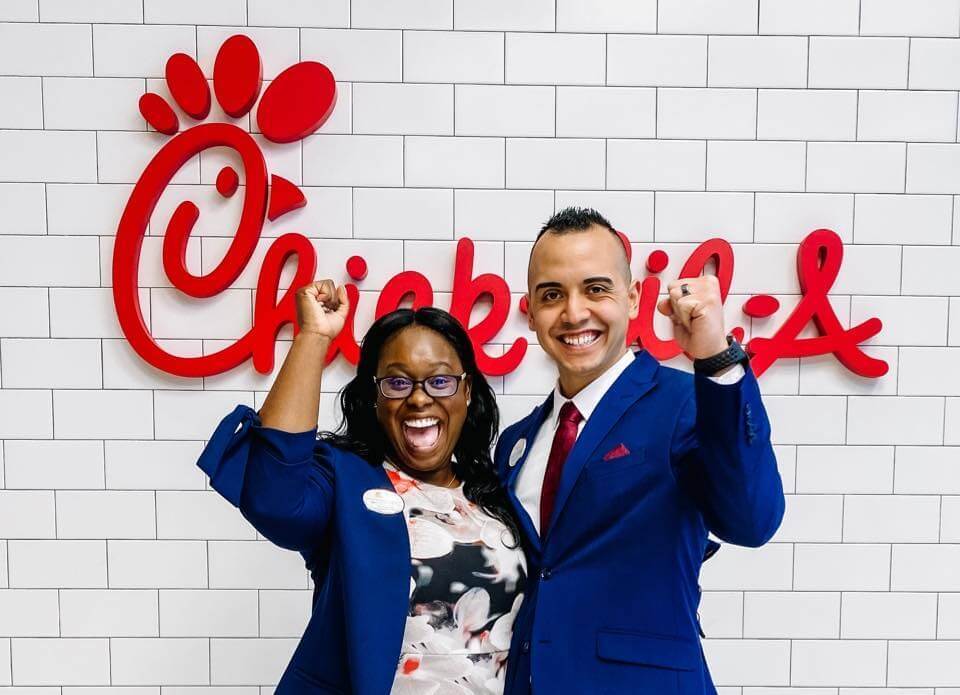 Jazmine Funes, Operator, Chick-fil-A Scarborough Town Centre
Jazmine Funes's journey with Chick-fil-A has been one of strength and inspiration. From her first job at Chick-fil-A as a teenager to finding her way and starting a career as a self-assured Operator and leader, her adventure with Chick-fil-A changed her life. With the support of her Operators and community, she developed key leadership skills that led her to New York through the Leadership Development Program, and now her new home at Chick-fil-A Scarborough Town Centre.
Her goal? To pass onto her team the mentorship opportunities that guided her throughout her youth and to give back to the community which she's proud to serve. Read more about Jazmine and how mentorship by a Chick-fil-A Operator inspired her to become one.

Mentorship, kindness and empowerment make a difference

Growth and leadership initiatives like the Chick-fil-A Leadership Development Program, Chick-fil-A Shared Table Program, community partnerships, and scholarships furthering education have the potential to nurture talent, grow careers, and change the lives of teams and communities.
For Keisse, Olivia and Jazmine, it was mentorship, kindness, and empowerment that allowed them to become the type of leaders who drive their team to success. By coaching and supporting their teams, they've taken positive steps toward impacting their communities as well.