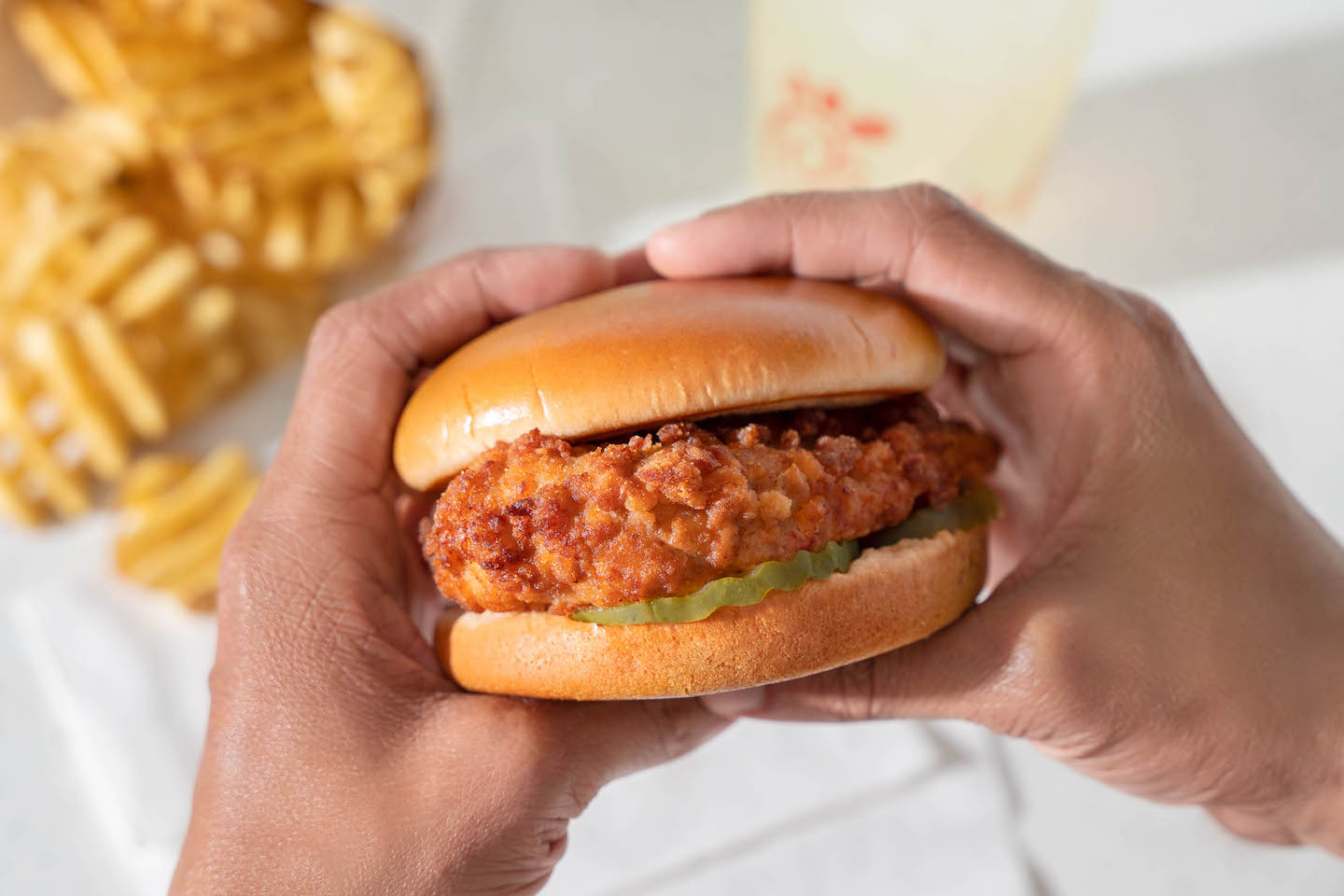 Seven fun facts about the Chick-fil-A Chicken Sandwich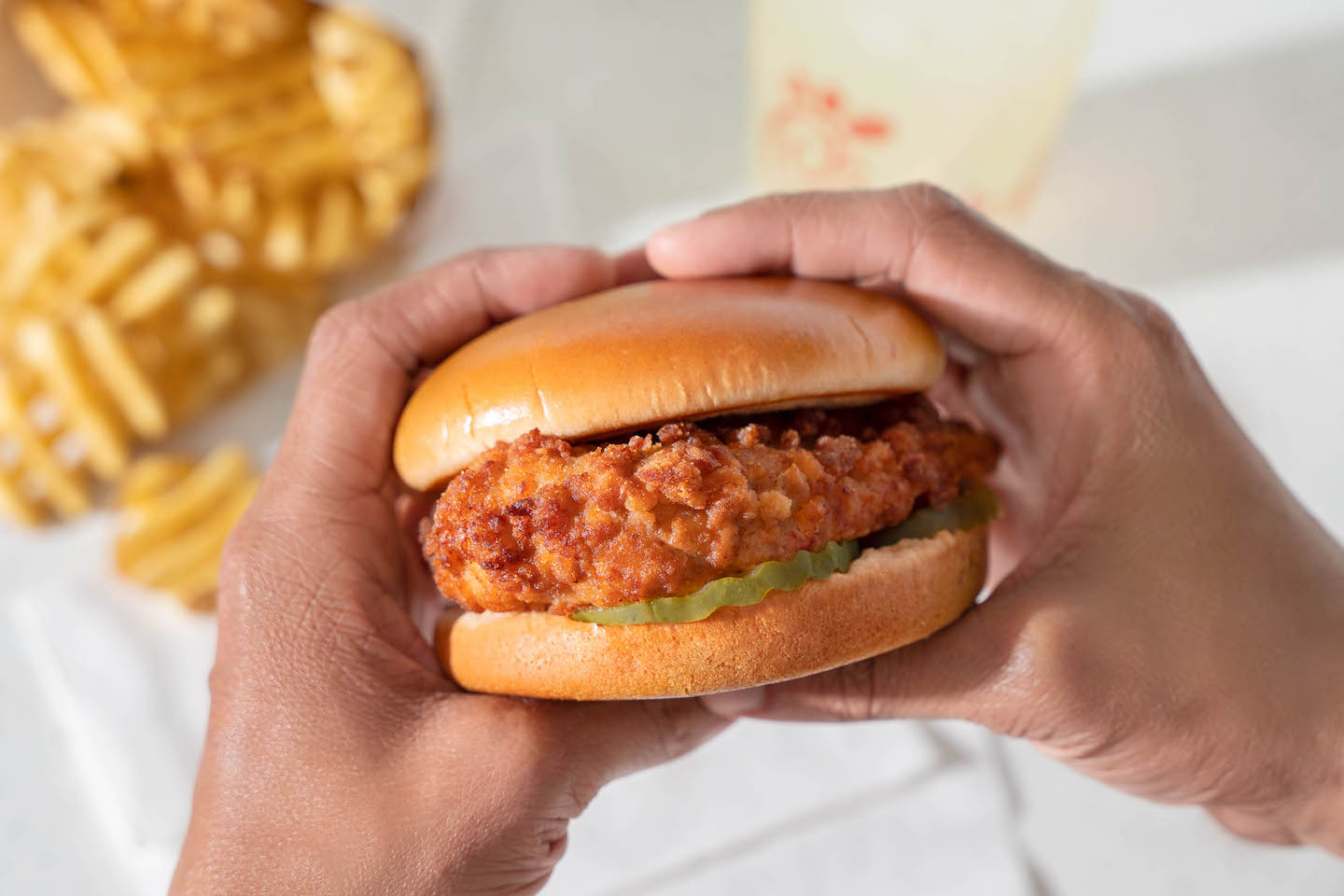 The classic entrée favourite that's delighting Canadian guests
While it seems simple – just a lightly breaded chicken breast with two pickles between a toasted bun – every part of the Chick-fil-A® Chicken Sandwich is truly an original. And it all goes back to its creation more than 50 years ago. It's no surprise that this delightful entrée is one of the most ordered menu items in our restaurants in Canada.
So, in honour of the chicken sandwich that's won the hearts of our guests for over five decades, here are seven fun facts even the most dedicated fans may not know about the beloved Chick-fil-A Chicken Sandwich:

1. It's hand crafted: Not only is the chicken sandwich made from 100 percent all-natural breast meat, with no fillers or additives, but it's also hand breaded from scratch daily inside the kitchen at each and every one of our restaurants.

2. It took four years to get just right: The recipe and cooking method were developed by restauranteur and Chick-fil-A founder, Truett Cathy, who revolutionized the chicken sandwich. He spent four years experimenting with the recipe and perfecting the sandwich that is now enjoyed by Canadians. The recipe – which includes a blend of ingredients topped off with a toasted bun and two crucial pickle chips – tastes the same as it did over 50 years ago.

3. It all hinges on the pickle: To get that just-right taste, cucumber slices are soaked for three days before ripening into the perfect pickles to top the Chick-fil-A Chicken Sandwich.

4. It's a capital "A" for a reason: The capital "A" in Chick-fil-A is capitalized on purpose. It's meant to symbolize "top quality", or "Grade A" chicken used for its menu items.

5. It is pressure cooked in peanut oil: The Original Chicken Sandwich is pressure cooked in 100 percent refined peanut oil, which is naturally trans-fat free. Chick-fil-A has also removed all trans-fats from its menu since 2008, which means its menu followed Health Canada's guidelines ahead of implementation in Canada in 2020.

"Like most things Truett did, he just made decisions that were good for our food and good for our customers," says Shona Jonson, Chick-fil-A's senior manager of menu development. "I don't know what you'd call it – serendipitous or magical – but the peanut oil makes our chicken sandwich nearly impossible to replicate."

The unique pressure-cooking technique also allows the chicken to cook faster while remaining moist and tender.

6. It's top secret: The secret recipe for the Chick-fil-A Chicken Sandwich is hidden in a safe at the Chick-fil-A Home Office in Atlanta, Georgia.

7. It's always improving: While the Original Chicken Sandwich has remained unchanged for over five decades, Chick-fil-A continues to adapt to the growing needs and health preferences of its customers.