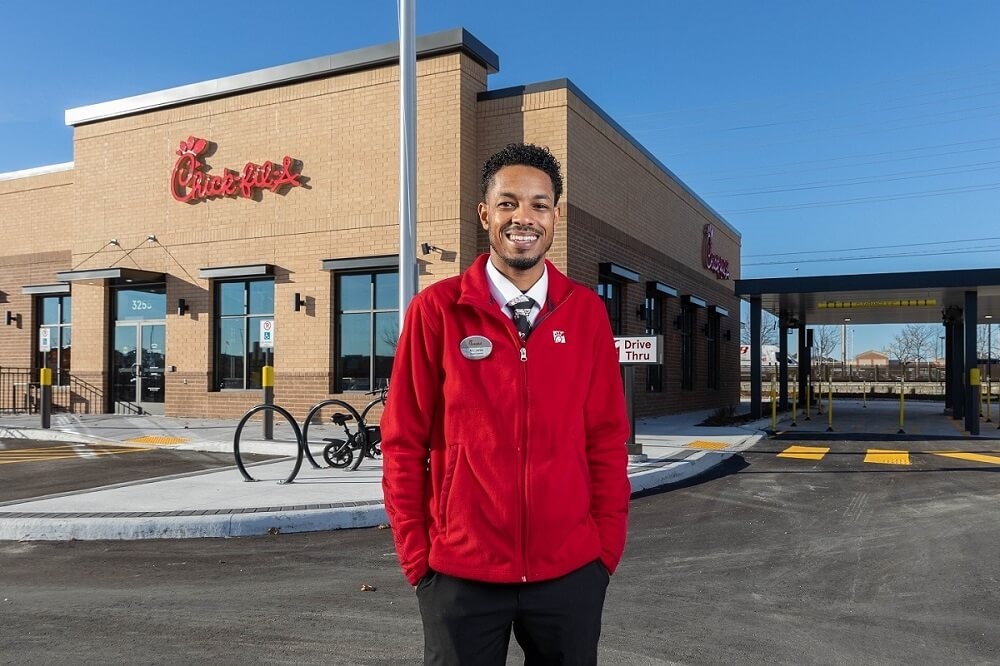 Chick-fil-A Announces New Vaughan, Ontario Restaurant to Open on Thursday, November 17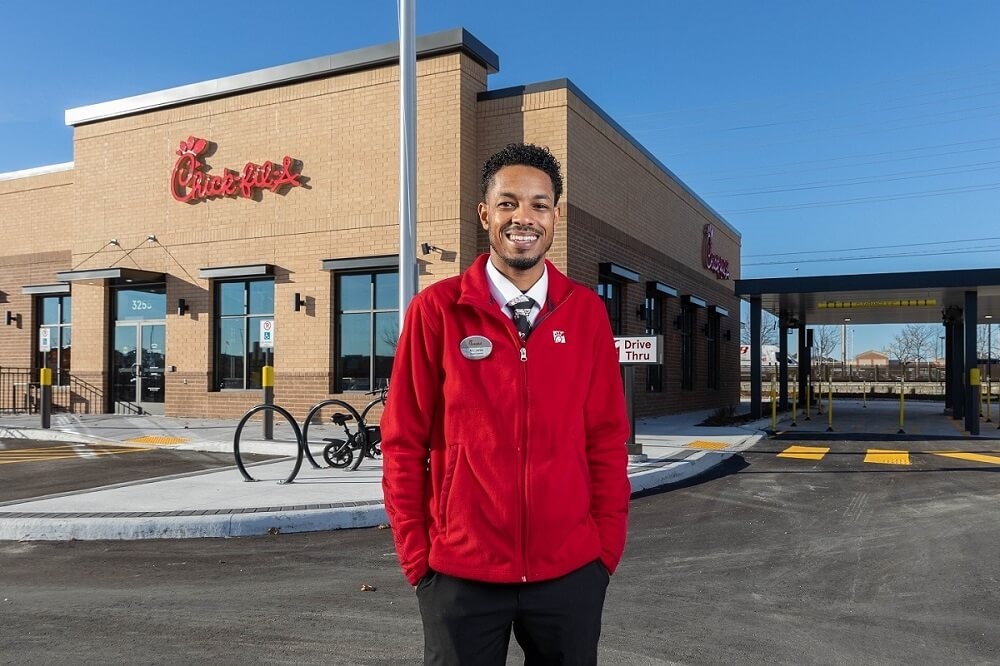 Restaurant will donate US$25,000 to 360ºkids as part of Chick-fil-A's commitment to the local community and will bring approximately 120 full- and part-time jobs to the area
TORONTO (November 14, 2022) – A new Chick-fil-A® restaurant will begin serving the Vaughan community on Thursday, November 17. Chick-fil-A, Inc. has selected Al Jones as the independent franchised Owner/Operator of Chick-fil-A® Rutherford Rd & Hwy 400.
Located at D-3255 Rutherford Rd., Vaughan, Chick-fil-A Rutherford Rd & Hwy 400 will be open for dine in, drive-thru and pick-up, from 10:30 a.m. to 10 p.m. Monday through Thursday, and 10:30 a.m. to 11 p.m. on Friday and Saturday. In celebration of the restaurant opening, the restaurant will be open beginning at 10:00 a.m. on Thursday, November 17, resuming regular hours on Friday, November 18.
Locally owned and operated
As full-time, hands-on leaders in their restaurants and communities, Chick-fil-A Owner/Operators proudly reside in the areas in which they serve.
In Vaughan, Al will be responsible for all day-to-day activities of the business, including employing approximately 120 full- and part-time Team Members, serving guests and cultivating relationships with local organizations and businesses.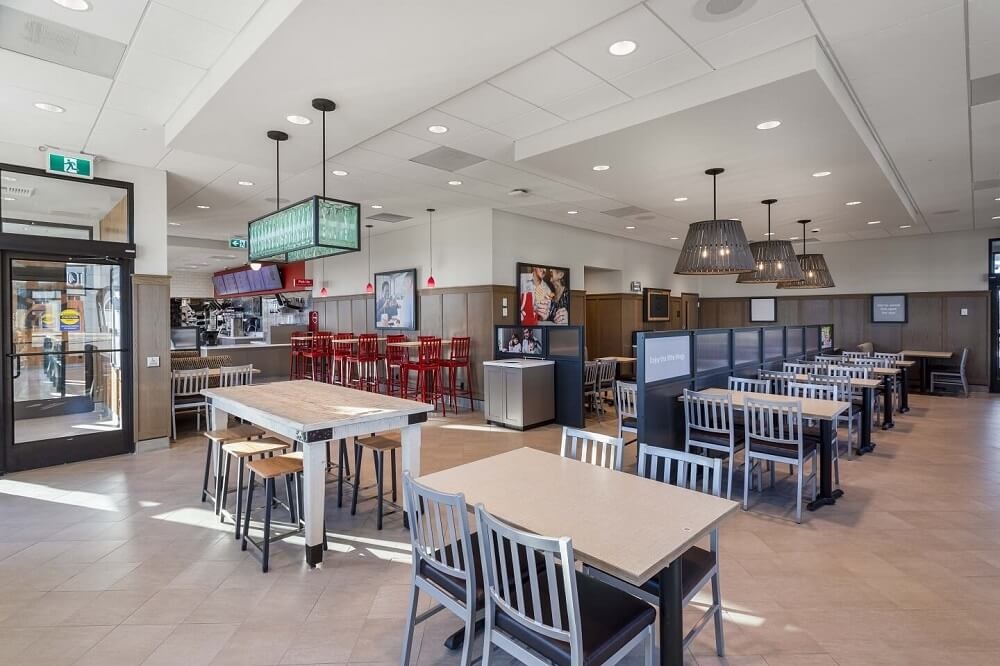 For Al, he knew he always wanted to work in the food industry. "When I was growing up, restaurants always fascinated me. If I wasn't playing sports, I was in the kitchen cooking with my family." Al joined Chick-fil-A six years ago as a Team Member working for a Chick-fil-A restaurant in Houston, Texas. With an entrepreneurial spirit and heart for service, he grew into various leadership roles. He also served as a certified trainer for new restaurant openings, where he had the opportunity to grow the Chick-fil-A brand and serve new guests. When Al and his wife were visiting friends in Toronto, they fell in love with the area and are excited to now call Vaughan their new home.
"In my journey of growing from a Team Member to an Operator, I understand how important it is to help young people pursue their careers in the hospitality industry," Al said. "In such a welcoming and diverse city, I'm so grateful for the opportunity to provide personal and professional development opportunities for our Team Members, share our signature hospitality with our guests, and show care for the Vaughan community."
Cultivating meaningful partnerships
When Al and his family moved to the community, he immediately wanted to find an organization committed to serving youth. In honour of the new restaurant opening, Chick-fil-A has donated US$25,000 to 360ºkids, an organization focused on surrounding youth in crisis with care.
"I love being down the street from 360ºkids. I can feel the love the organization has for kids coming in, and this partnership gives me hope that we can work towards serving youth in the community together," said Al.
Annually serving over 3,500 youth from every municipality in York Region, the non-profit provides holistic support across housing, employment, health and well-being, and education programs. "Our work at 360ºkids is about young people and addressing their needs. We were thrilled to hear about Al's desire to create a culture both in his restaurant and in the community that is focused on youth development. It's a great opportunity for partnership," said Clovis Grant, Chief Executive Officer at 360ºkids.
Additionally, Al's restaurant will be participating in the Chick-fil-A Shared Table® program, an initiative that redirects surplus food from the restaurant to local soup kitchens, shelters, food banks and non-profits in need. Chick-fil-A Rutherford Rd & Hwy 400 will do its part to reduce food waste in its kitchen with a "cook less, more often" approach, reducing the amount of food that goes unserved. When there is surplus food, Chick-fil-A Rutherford Rd & Hwy 400 will donate it to a local non-profit organization.
Quality ingredients; delicious food
Chick-fil-A restaurants focus on serving customers great-tasting food made with quality ingredients. Chick-fil-A restaurants serve chicken raised without antibiotics, in accordance with its stringent Animal Wellbeing Standards. Many items on the menu are hand-prepared daily and fresh produce is delivered up to six times per week. More about Chick-fil-A food:
The famous Original Chick-fil-A® Chicken Sandwich is made with a chicken breast fillet seasoned to perfection, breaded by hand and served on a toasted bun with pickles.
Chick-fil-A® Nuggets are available breaded or grilled and are perfect for pairing with one of seven delicious Chick-fil-A dipping sauces.
Spicy Chick-fil-A Chick-n-Strips® are seasoned with a spicy blend of peppers, hand-breaded and cooked to perfection.
Chick-fil-A Waffle Potato Fries® are made from real potatoes.
Chick-fil-A salad entrées, including the Cobb Salad and Spicy Southwest Salad, are prepared fresh daily.
Regular Chick-fil-A® Lemonade is made from three simple ingredients: real lemon juice (not from concentrate), sugar and water.
Drive-thru experience
Chick-fil-A restaurant Team Members will greet customers in the drive-thru line in-person, and will take each guest's orders on a tablet. As the order-taker walks the line, another restaurant Team Member will come to the customer's car to take payment, allowing vehicles to move through more quickly than they do at a traditional speaker box drive-thru. To help ensure restaurant Team Members working in the drive-thru line are comfortable in any weather, Chick-fil-A partnered with clothing brands that design military-spec cooling vests and moisture-wicking uniforms for the summer and thermal options for the winter. Learn more about our drive-thru model here.
Team Member investment
Chick-fil-A franchised Operators strive to hire, develop and retain top talent, while providing a great work environment for people of all ages and backgrounds. They also offer their Team Members opportunities for flexible work hours and leadership growth, competitive pay and benefits, hands-on training and mentoring, and the chance to apply for scholarships to support their continuing education. Since 2020, Chick-fil-A Team Members in Canada have received nearly US$35,000 through the Remarkable Futures Scholarships to support their studies.
For the latest news and updates on Chick-fil-A Rutherford Rd & Hwy 400 visit their Facebook page and follow along on Instagram. For more information about Chick-fil-A and stories about the brand's food, people and customers, visit Chick-fil-a.ca and follow us on Facebook and Instagram.
About Chick-fil-A, Inc.
Atlanta-based Chick-fil-A, Inc. is a restaurant company known for the Original Chick-fil-A® Chicken Sandwich and signature hospitality. Represented by more than 170,000 Team Members, Operators and Staff, Chick-fil-A® restaurants serve guests freshly prepared food at more than 2,700 restaurants in 48 states, Washington, D.C., Puerto Rico and Canada. The family-owned and privately held restaurant company was founded in 1967 by S. Truett Cathy and is committed to serving the local communities in which its franchised restaurants operate.
Known for its leadership and growth opportunities, in 2022 Chick-fil-A was named a Best Employer in America by Forbes and a top company for career opportunities for Black employees by Glassdoor. The company was also awarded the Employee's Choice by Glassdoor honouring top CEOs and was named a Culture 500 Culture Champion in 2020. A leader in customer service, Chick-fil-A was named QSR magazine's Drive-Thru Restaurant of the Year in 2021. More information on Chick-fil-A is available at Chick-fil-a.ca and @ChickfilANews.
###
Contact: Media Hotline: (800) 404-7196
Email: cfapressroom@chick-fil-a.com
Twitter: @ChickfilANews