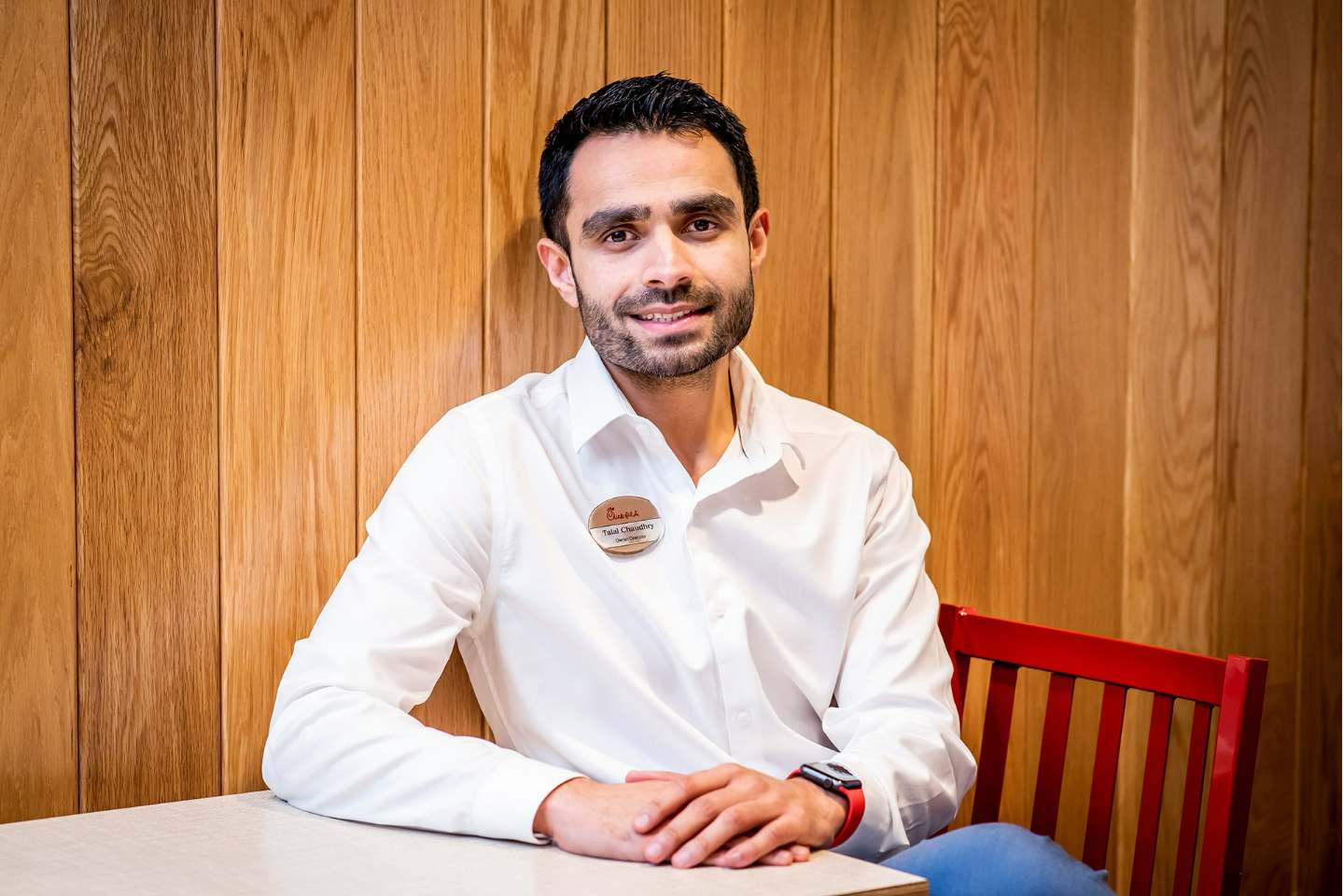 Chick-fil-A announces new Toronto restaurant to open on Thursday, May 25 at CF Toronto Eaton Centre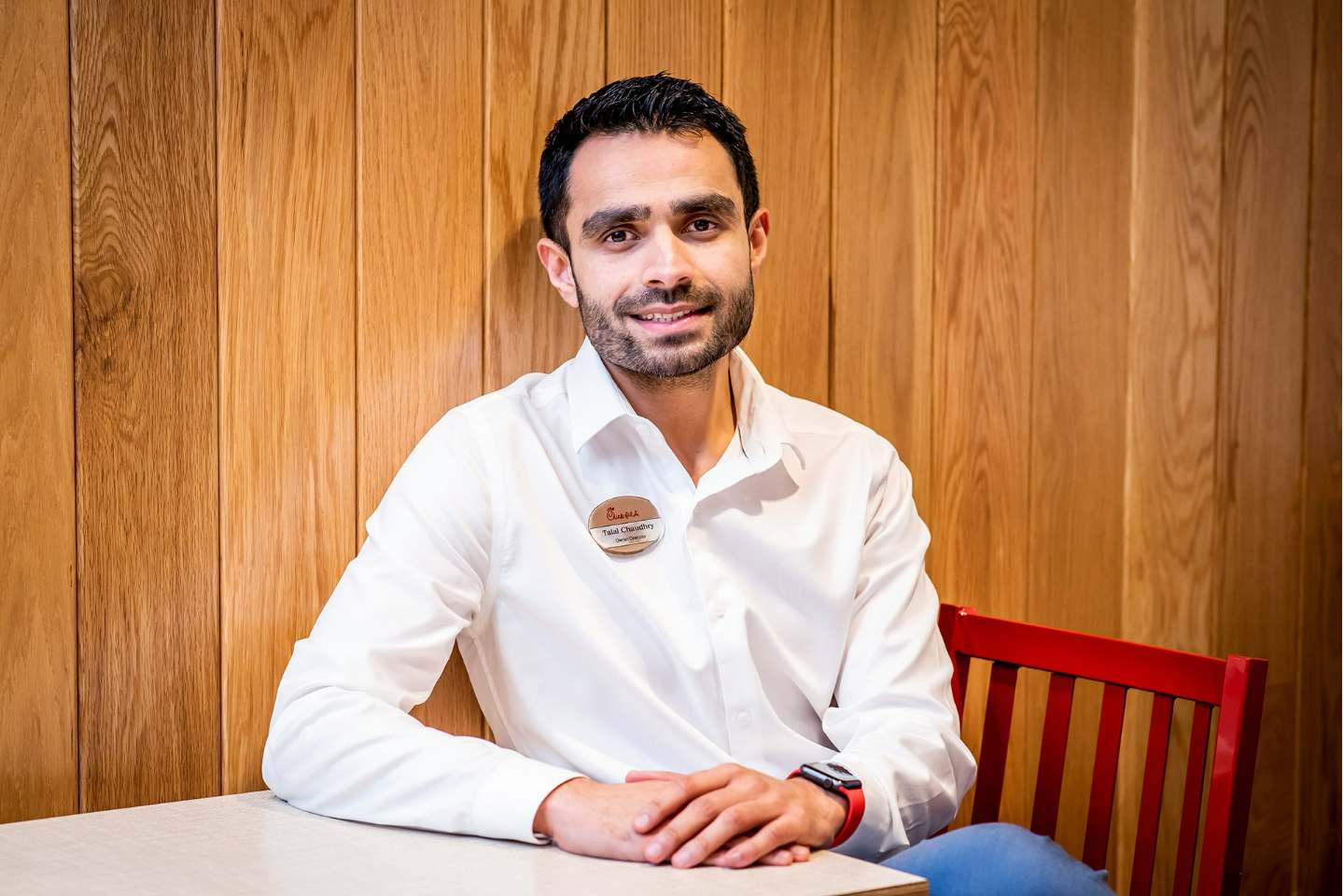 Restaurant will bring approximately 80-100 full- and part-time jobs to the area and will redirect surplus food to a local community partner through Chick-fil-A Shared TableTM
TORONTO, ON (MAY 18, 2023) – A new Chick-fil-A® restaurant will begin serving the downtown Toronto community on Thursday, May 25. Chick-fil-A has selected Mississauga-raised Talal Chaudhry as the independent franchised Owner/Operator of Chick-fil-A Toronto Eaton Centre.

Located in the CF Toronto Eaton Centre property at 220 Yonge Street, Toronto, Chick-fil-A Toronto Eaton Centre will be open for dine-in and pick-up from 10:00 a.m. to 9:00 p.m., Monday through Saturday.
Locally owned and operated
As full-time, hands-on leaders in their restaurants and communities, Chick-fil-A Owner/Operators proudly reside in the areas in which they serve.

In Toronto, Talal Chaudhry will be responsible for all day-to-day activities of the business, including employing approximately 80-100 full- and part-time Team Members, serving guests and cultivating relationships with local organizations and businesses.

Talal grew up in the Greater Toronto Area and is no stranger to the restaurant industry, serving in a variety of roles, including as a server, team member and cook, and later as an Owner/Operator of an international café chain. Talal's love of rugby has also led him to work with several organizations in the community, acting as a coach and a referee for teams and leagues around the world. An immigrant himself from Pakistan, he is looking forward to building strong community connections, and extending the same inclusivity and support to immigrants, refugees and underprivileged youth through employment and sports opportunities he was shown.

"I am incredibly honoured to lead the next Chick-fil-A restaurant in Canada, especially in an area as diverse and vibrant as downtown Toronto," Talal said. "I will bring the same culture of care and hospitality I experienced from Chick-fil-A to our guests here at Chick-fil-A Toronto Eaton Centre. Providing quality employment that develops community leaders and influencing the lives of people on both sides of the counter are some of my main priorities."

Quality ingredients, delicious food
Chick-fil-A restaurants focus on serving customers great-tasting food made with quality ingredients. Chick-fil-A restaurants serve chicken raised without antibiotics, in accordance with its stringent Animal Wellbeing Standards. Many items on the menu are hand-prepared daily and fresh produce is delivered up to six times per week. Learn more about Chick-fil-A's delicious menu here.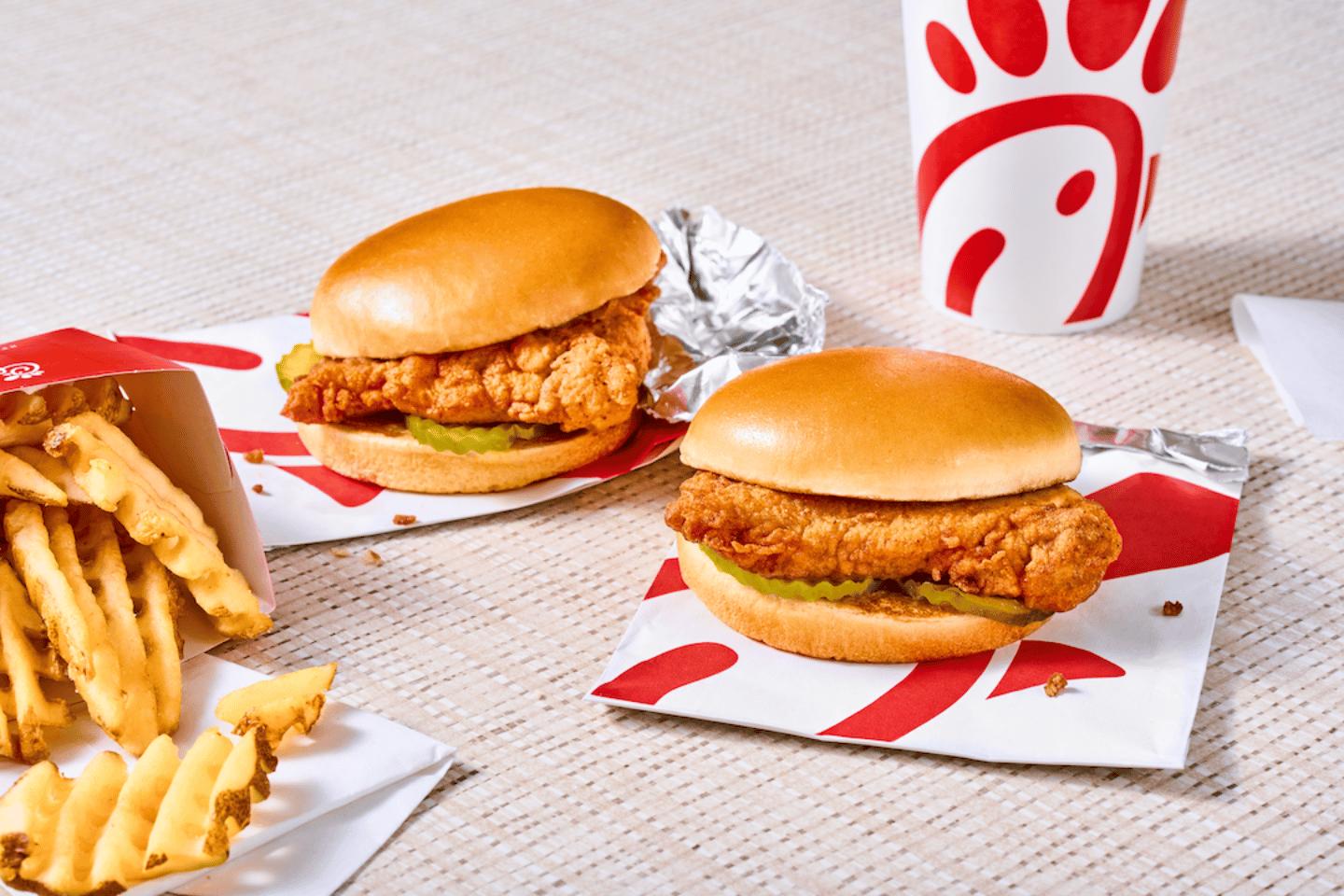 Impacting the local community
Chaudhry's restaurant will be participating in Chick-fil-A Shared Table™, an initiative that redirects surplus food from the restaurant to local soup kitchens, shelters, food banks and non-profits in need. Chick-fil-A Toronto Eaton Centre will do its part to reduce food waste in its kitchen with a "cook less, more often" approach, reducing the amount of food that goes unserved. When there is surplus food, Chick-fil-A Toronto Eaton Centre will donate it to a local community partner. To date, more than 18 million meals have been served from Chick-fil-A Shared Table donations in the U.S. and Canada.

Team Member investment
Chick-fil-A franchised Operators strive to hire, develop and retain top talent, while providing a great work environment for people of all ages and backgrounds. From opportunities for hands-on training and mentoring, competitive pay and benefits, and the chance to apply for scholarships to support continued education, Operators are committed to preparing their team for the future, wherever it may lead. To learn more about careers at Chick-fil-A, click here.

For more information about Chick-fil-A and stories about the Brand's food, people and customers, visit chick-fil-a.ca and follow us on Facebook and Instagram.
Our growth in Canada

Chick-fil-A will expand its long-term investment in Canada, growing to a total of 20 stores by 2025, with plans to open seven to ten restaurants per year thereafter. The company is looking for people who are passionate about the work of serving great food and providing exceptional hospitality in a fast-paced environment as independent franchised Owners/Operators of Chick–fil–A restaurant businesses. Learn more about franchising opportunities by visiting our Franchising page.

About Chick-fil-A, Inc.

Atlanta-based Chick-fil-A, Inc. is a restaurant company known for the Original Chick-fil-A® Chicken Sandwich and signature hospitality. Represented by more than 190,000 Team Members, Operators and Staff, Chick-fil-A® restaurants serve guests freshly prepared food at more than 2,800 restaurants in the United States, Puerto Rico and Canada. The family-owned and privately held restaurant company was founded in 1967 by S. Truett Cathy and is committed to serving the local communities in which its franchised restaurants operate.

Known for its leadership and growth opportunities, in 2022 Chick-fil-A was named a Best Employer in America by Forbes and a top company for career opportunities for Black employees by Glassdoor. The company was also awarded the Employee's Choice by Glassdoor honoring top CEOs and was named a Culture 500 Culture Champion in 2020. A leader in customer service, Chick-fil-A was named QSR magazine's Drive-Thru Restaurant of the Year in 2021. More information on Chick-fil-A is available at www.chick-fil-a.ca and @ChickfilANews.
###
Contact: Media Hotline: (800) 404-7196
Email: cfapressroom@chick-fil-a.com
Twitter: @ChickfilANews