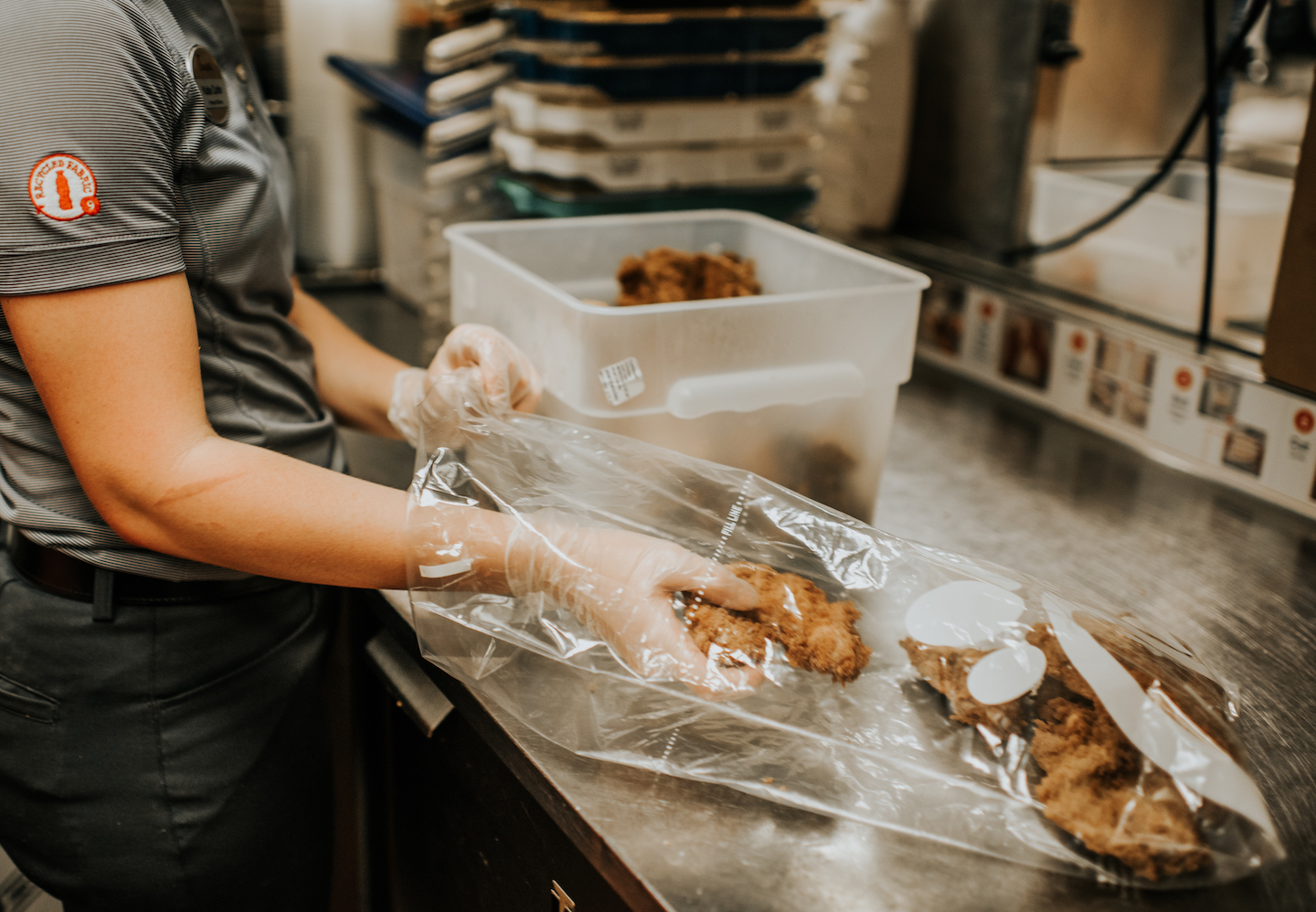 The Chick-fil-A Shared Table Program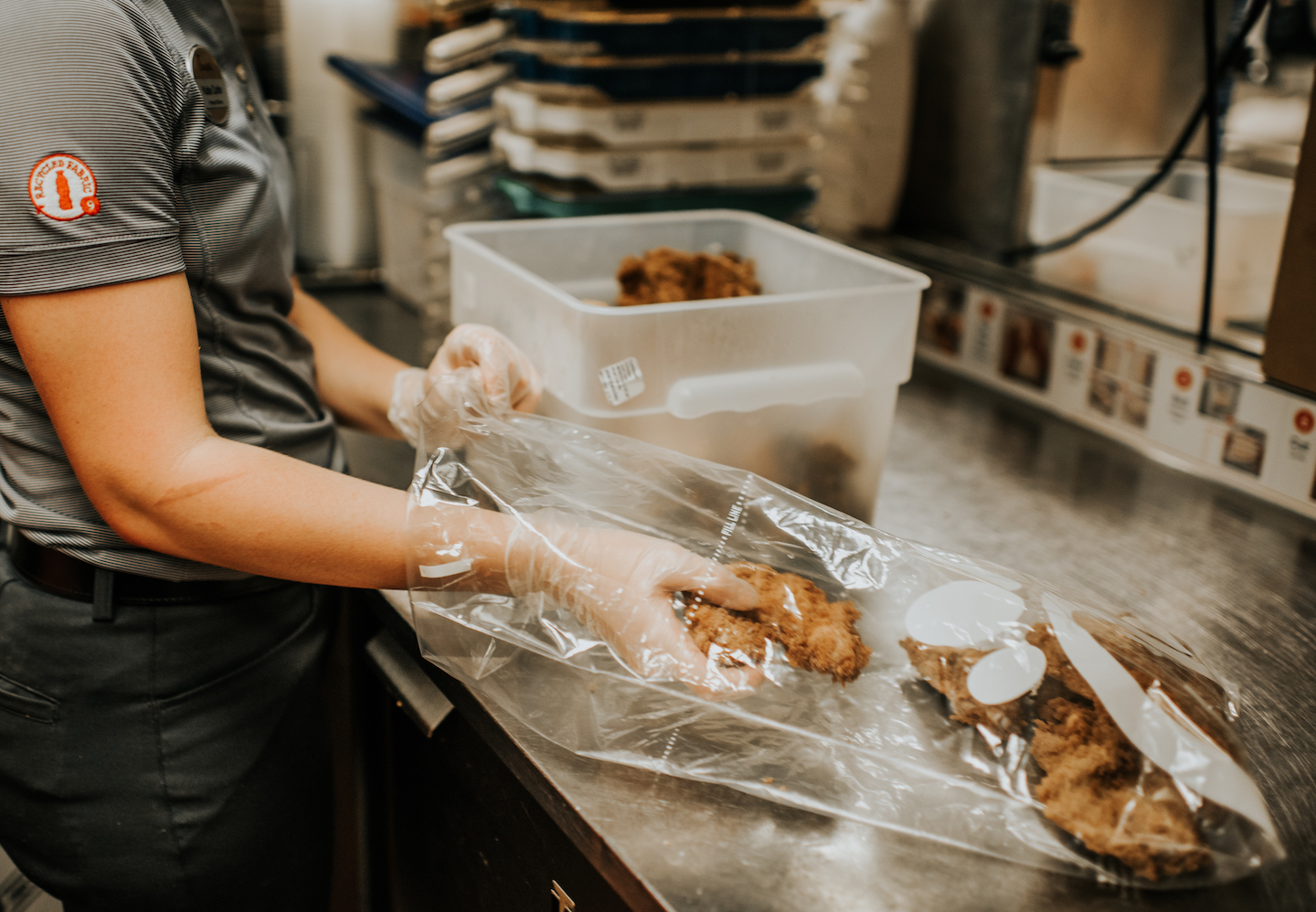 At Chick-fil-A, we strive to take great care of people. And while there are countless ways to make an impact, we know that for millions of people, a nourishing meal is a critical need. That's why we created Chick-fil-A's Shared Table, a program to help Chick-fil-A Operators fight hunger in their local communities by donating surplus food to local soup kitchens, shelters and nonprofits to feed those in need.

How Shared Table Works
The Shared Table program ensures wholesome food from our restaurant kitchens is turned into meals for those who would otherwise go hungry. With the help of Second Harvest, Shared Table bridges the gap between Chick-fil-A Operators and local, charitable agencies. After local partners are identified, Chick-fil-A Team Members regularly package surplus food for pick-up. The organizations are then able to incorporate the donated food into the meals they serve weekly.
Shared Table Impact
Chick-fil-A established Shared Table in 2012 in an effort to make use of nourishing, surplus food in restaurants, while also meeting a need in the communities we serve. Since then, the program has grown tremendously in both reach and impact. Today, more than 1,500 Chick-fil-A restaurants take part in Shared Table, serving 18 million meals from the donations. Canada, Puerto Rico and 47 United States plus Washington, D.C. have access to Chick-fil-A Shared Table programs.
Caring for Communities
Shared Table allows for Chick-fil-A restaurants to partner with local organizations in need of quality food. Senior centers, soup kitchens and after-school programs are just a few examples of Shared Table participants. As a result of these partnerships, Chick-fil-A restaurants, their Operators and restaurant Team Members are able to build meaningful relationships with deserving organizations that help make a positive impact on their communities.
Reducing Food Waste
We want to do our part to help reduce food waste, which is why we start with a "cook less, more often" approach in our restaurants every day. We use efficient cooking methods to reduce or eliminate the amount of food that goes unserved, including cooking chicken throughout the day, and preparing salads frequently, so that restaurants are serving guests the freshest food possible while also reducing food waste. Then, when there is surplus food, Chick-fil-A restaurants have the opportunity to donate it to those in need through the Chick-fil-A Shared Table program.
Testimonials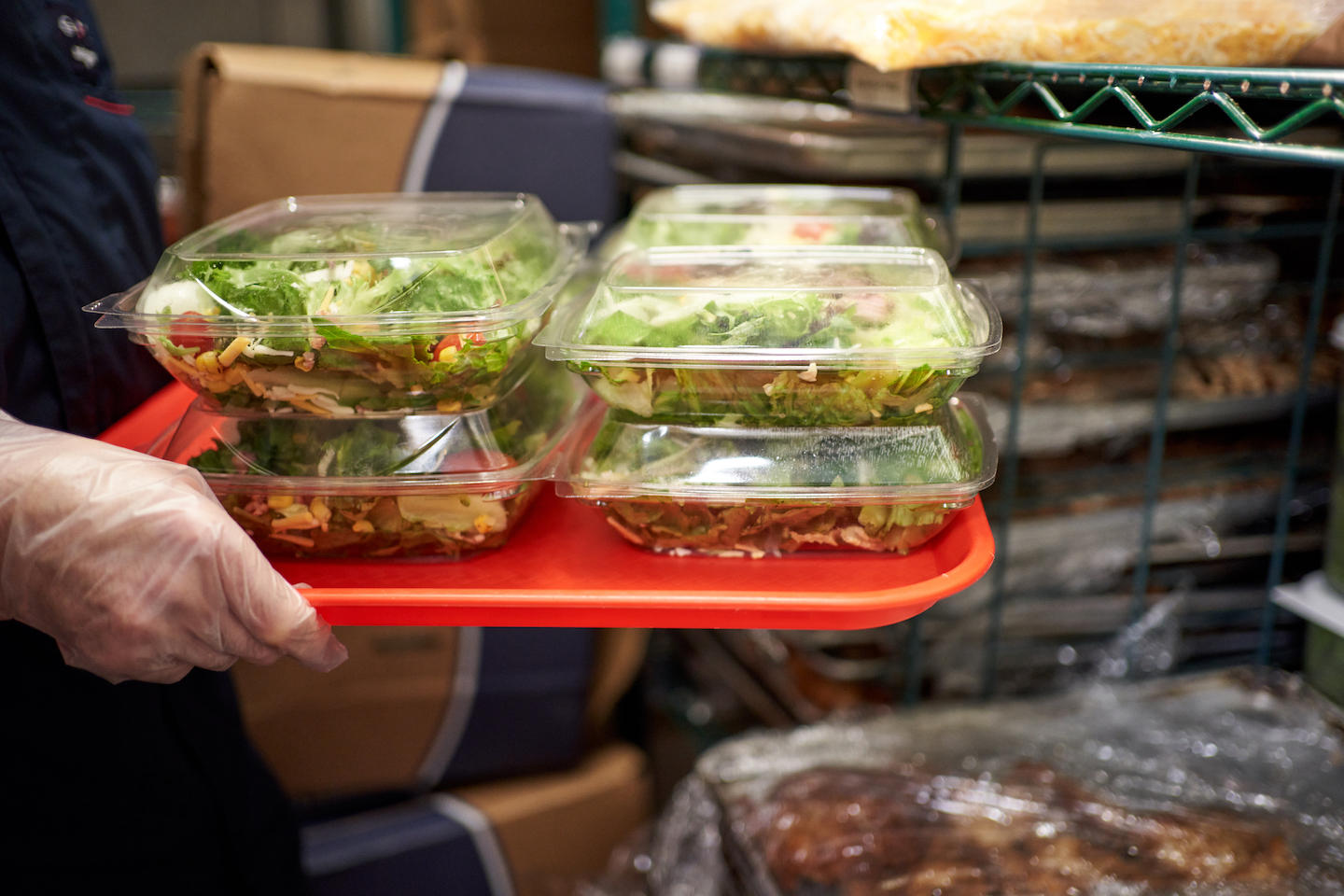 "It's amazing to see the food we donate directly benefit those in need in our community. This program has a positive impact on everyone involved, not just the recipients. It's a reminder to our team that we can make a difference beyond our restaurant's walls."
– Wilson Yang, local Operator of Chick-fil-A Yonge & Bloor in Toronto, Canada
"Shared table is a part of our mission at Chick-fil-A Yorkdale Mall to cultivate human flourishing through extraordinary hospitality. With Shared Table, we are taking nourishing food that would have been waste and turning it into an opportunity for someone in our community to flourish. That's one of the main reasons I find the program so valuable."
– Austin Harrison, local Operator of Chick-fil-A Yorkdale Mall in Ontario, Canada