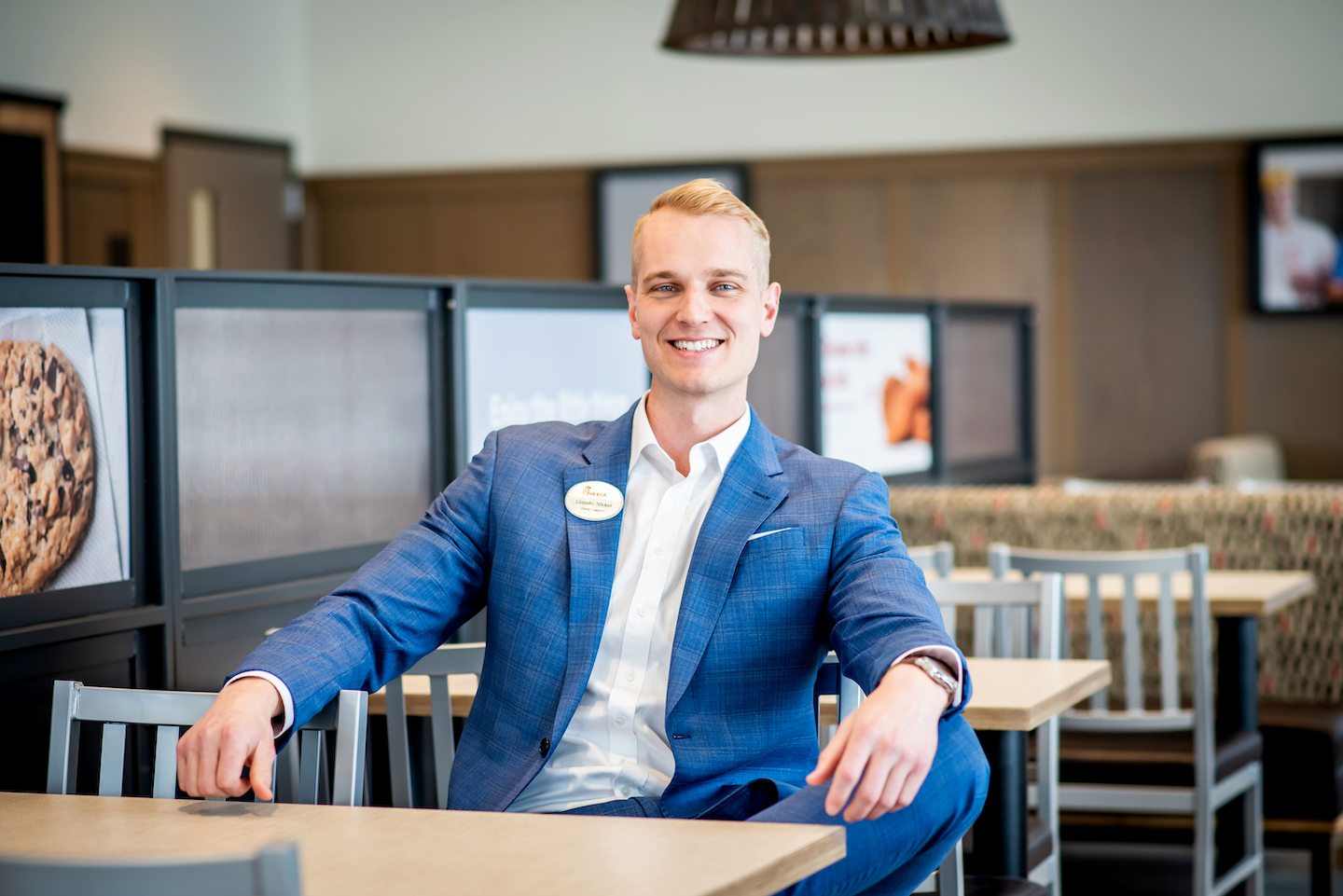 Introducing Lincoln Nikkel: Chick-fil-A's Owner/Operator in North Barrie and the first Canadian to graduate from Chick-fil-A's Leadership Development Program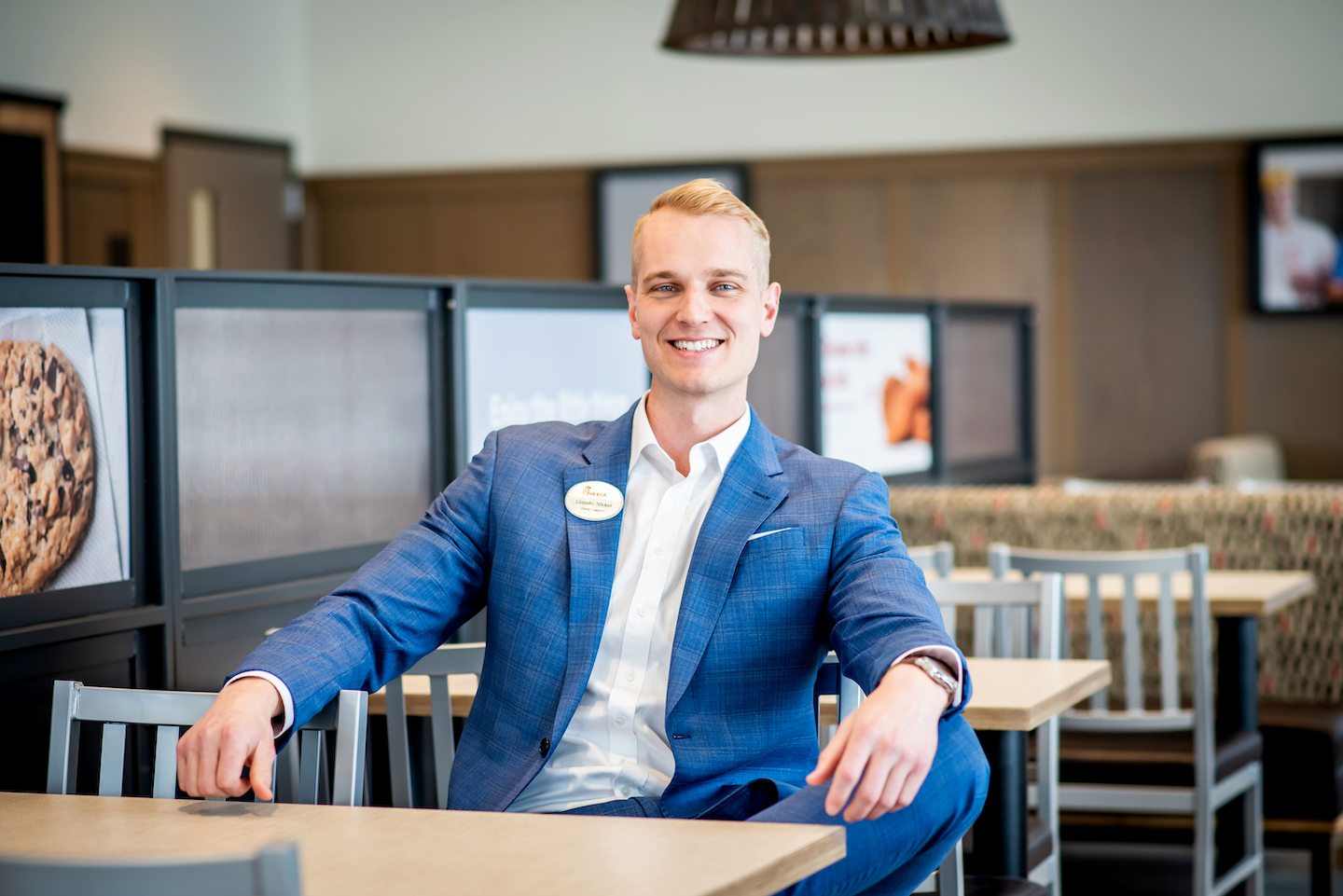 For Lincoln Nikkel, Barrie, Ontario already feels like home
Lincoln Nikkel's story began in a town similar to the place he now calls home. "I was born and raised in a small town in British Columbia, Langley, which has a similar feel to Barrie," Lincoln said. "Barrie is a true community that also has a small-town feel but at the same time, the city is seeing tremendous growth at its inner core."
A small-town upbringing and a love for hockey
Lincoln spent his youth playing hockey, which led him to Trinity Western University, where he played competitively at the varsity level.
"Like many Canadians, I'm passionate about hockey and my family is passionate about hockey," Lincoln said. "Hockey is an amazing community builder, and now, I also look at it as a way to give back."
As part of the opening for Chick-fil-A® North Barrie, Lincoln's restaurant is donating US$25,000 to Hockey Helps the Homeless (HHTH). HHTH leverages Canada's affinity for hockey to raise awareness and financial support for homeless populations through education, fundraising, and partnerships with solutions-based homeless support agencies in local communities.
Supporting HHTH is just one of the many ways Lincoln envisions Chick-fil-A North Barrie demonstrating care in the community.
"I see a tremendous opportunity to build a culture of care here as we serve guests with our signature hospitality," Lincoln said. "My personal 'why' in life is to develop and equip others to lead a joy-filled, purpose-driven life. I want to influence the next generation that hopefully visit my restaurant or work in my restaurant, and really partner with the Barrie community to help that next generation find the same drive to serve and care for their neighbour."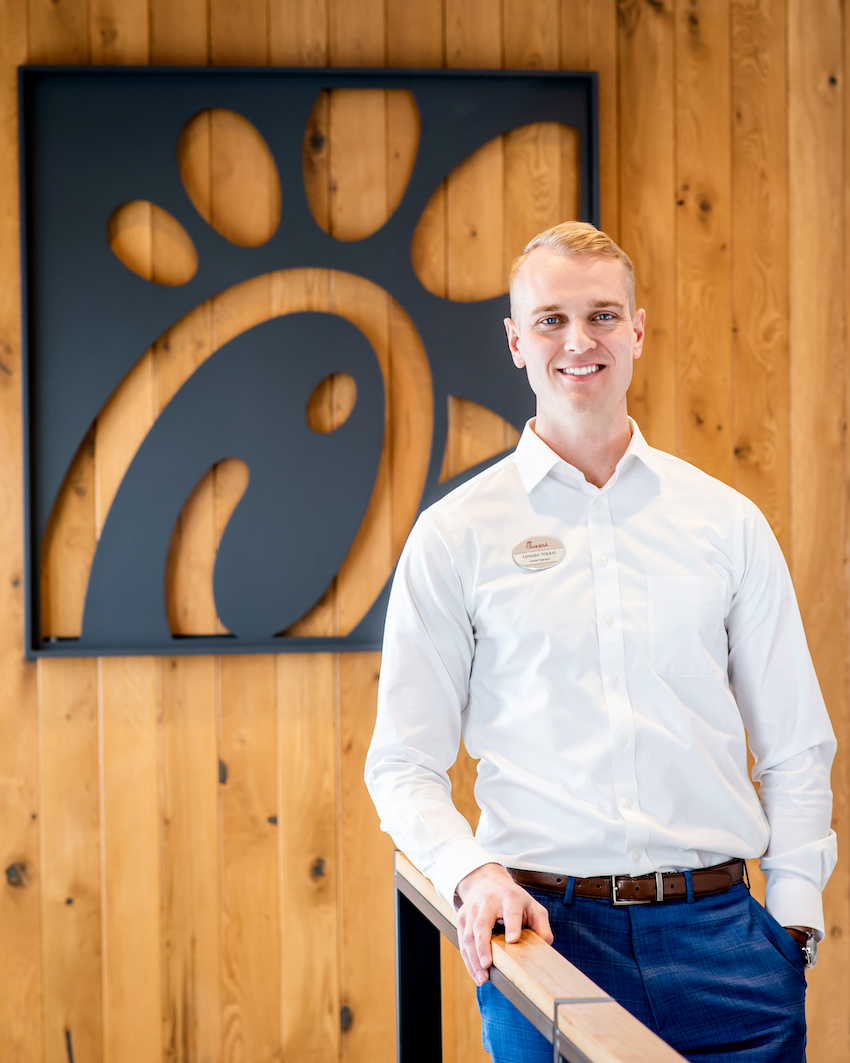 Canada's first graduate of Chick-fil-A's Leadership Development Program
After his time at Trinity Western University, Lincoln began his career in construction management. When he learned of the opportunities at Chick-fil-A, Lincoln says the corporate purpose spoke to him.
"I was looking for a career that incorporated servant leadership, building teams, leading teams, and developing people," Lincoln said. "But I also dived into a book written by Chick-fil-A founder, S. Truett Cathy, called 'It's Better to Build Boys Than Mend Men.' Truett's desire to pour into young people and mentor them was something I was so drawn to."
Lincoln became the first Canadian to complete the Chick-fil-A Leadership Development Program, a program that exists to accelerate growth in talented, driven leaders through dynamic business experiences. His background and his time in the Chick-fil-A Leadership Development Program made Lincoln the perfect fit to be named the new Owner/Operator of Chick-fil-A North Barrie.
"Being a Canadian, I know the culture, I know the people, and I understand the communities," Lincoln said. "My goal is to invest in the local community and embrace the local community here in Barrie."
Chick-fil-A will expand its long-term investment in Canada, growing from 8 to 20 stores by 2025, with plans to open seven to ten restaurants per year thereafter. The company is looking for people who are passionate about the work of serving great food and providing exceptional hospitality in a fast-paced environment as independent franchised Owners/Operators of Chick–fil–A restaurant businesses. Learn more about franchising opportunities by visiting our Franchising page.
Excitement builds for Chick-fil-A North Barrie's opening
Lincoln says Barrie has already extended its embrace to him.
"I've met with numerous local business owners and community leaders in Barrie, and they could not have been more generous and welcoming to me," Lincoln said. "The values that Chick-fil-A leads through, of care and hospitality, are the backbone of Barrie. It is a unique town, perfect for this unique brand. Our team cannot wait to serve the community of Barrie incredible food with genuine hospitality."