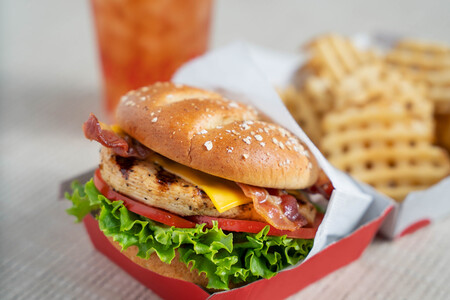 Why Chick-fil-A grilled chicken tastes so good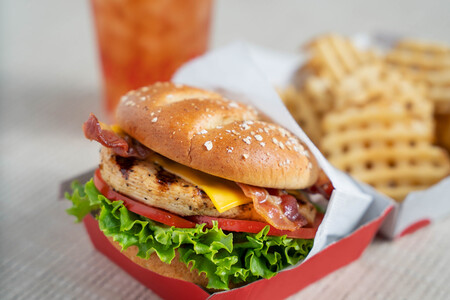 The science and art behind Chick-fil-A grilled chicken
What happens when you add seven years of development, more than 1,200 recipes, one new innovative grill and a $50-million-dollar investment? You get one of the tastiest options on our menu – Chick-fil-A grilled chicken.

Chick-fil-A may be known for its freshly-breaded chicken sandwich, but its grilled chicken has also become a customer favourite. So why does Chick-fil-A grilled chicken taste so good?

The secret is a mix of science and art.

"When the Grilled Chicken Sandwich was relaunched (in 2014), we could not work just on the technology for the grill or just on the recipe for the chicken. It was going to take a combination of the two to provide the best meal for our customers," says David Farmer, Senior Vice President of Restaurant Experience at Chick-fil-A, Inc.

The perfect pair
The result was an unconventional but perfect pairing that melded taste and technology. Chick-fil-A wanted to serve a grilled chicken breast filet that tastes like it came off a backyard grill, but the technology simply didn't exist at the time.

So, the Chick-fil-A engineering team invented it.

The patented high-tech grill cooks the chicken quickly and keeps it moist by locking in flavour. How? With a hydraulic system to lift the lid and lower it – but gently so it doesn't put too much pressure on the chicken and lose its juices.

Its proprietary cooking surface has a big impact on both taste and texture. Unlike your grill at home, it cooks both sides of the chicken at the same time, so it's done quickly. And like your grill at home, it leaves actual grill marks on the chicken, which add to the experience.

"That's the real magic of our grilled chicken," says Farmer.

A pinch of seasoning
Before the chicken is grilled though, it is seasoned and marinated. But finding the perfect recipe wasn't easy. In fact, it took several years for the Chick-fil-A culinary team to test 1,200-plus seasoning combinations.

"Our previous grilled chicken was good, but not great. We needed to create something better," Farmer says.

The blend had to satisfy a lot of requirements: Complement the smokiness the grill provided, hold flavour after being cooked, and be able to be replicated every day in all Chick-fil-A kitchens chainwide.

Ultimately, the Chick-fil-A menu team chose a seasoning with simple ingredients: a blend of sea salt, lemon, garlic and savoury herbs.

Once the grilled chicken is cooked, it's placed on a toasted multigrain bun with green leaf lettuce and tomato for the Grilled Chicken Sandwich.

Since the recipe revamp, grilled chicken has become a deliciously popular staple on the Chick-fil-A menu – for both lunch and dinner – on its own, as nuggets, or as the star ingredient in salads and sandwiches.

"Having the grill in the restaurant gave us the ability to offer something different – and delicious – and we're really excited about it," says Farmer.