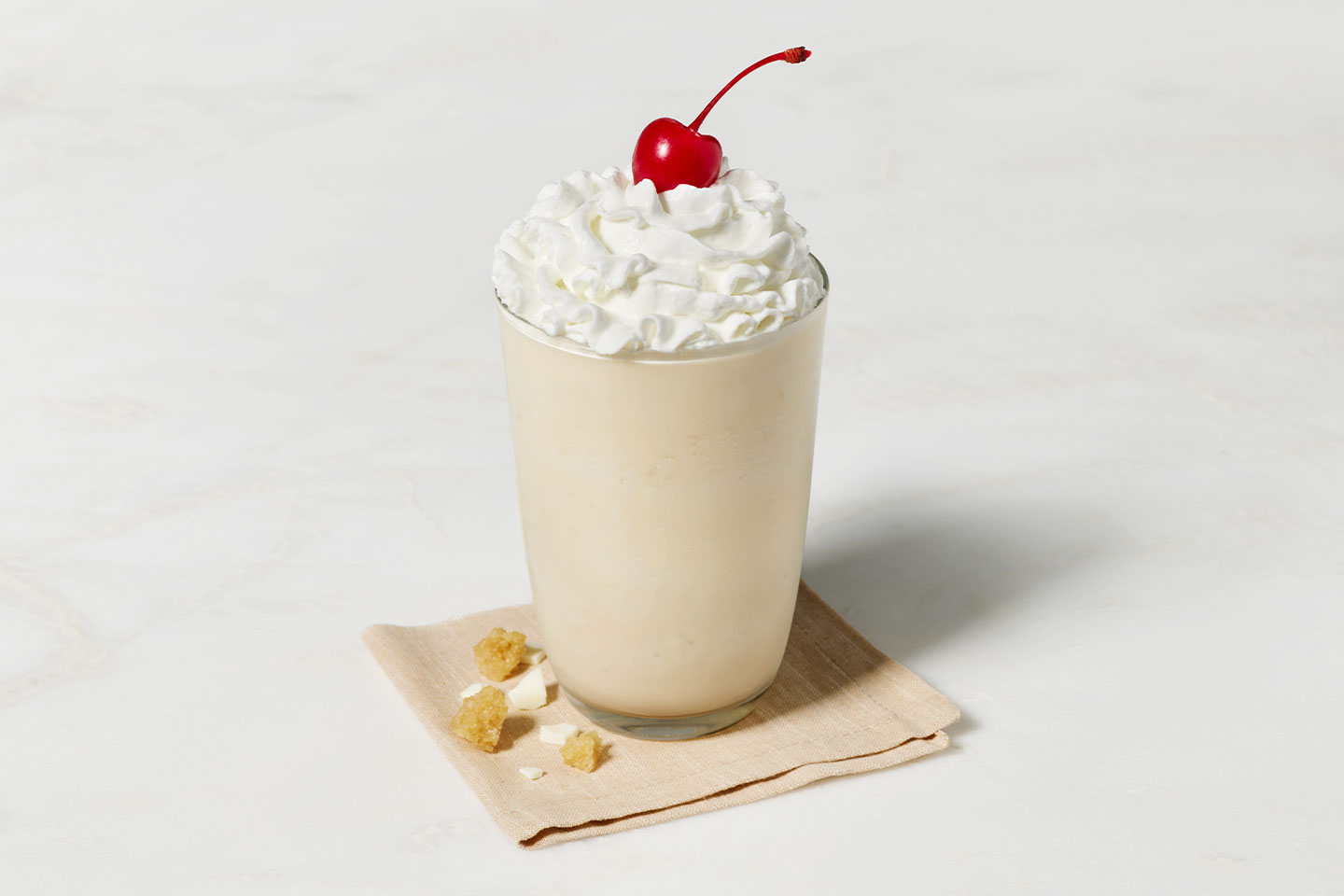 Chick-fil-A introduces new Caramel Crumble Milkshake in time for the fall season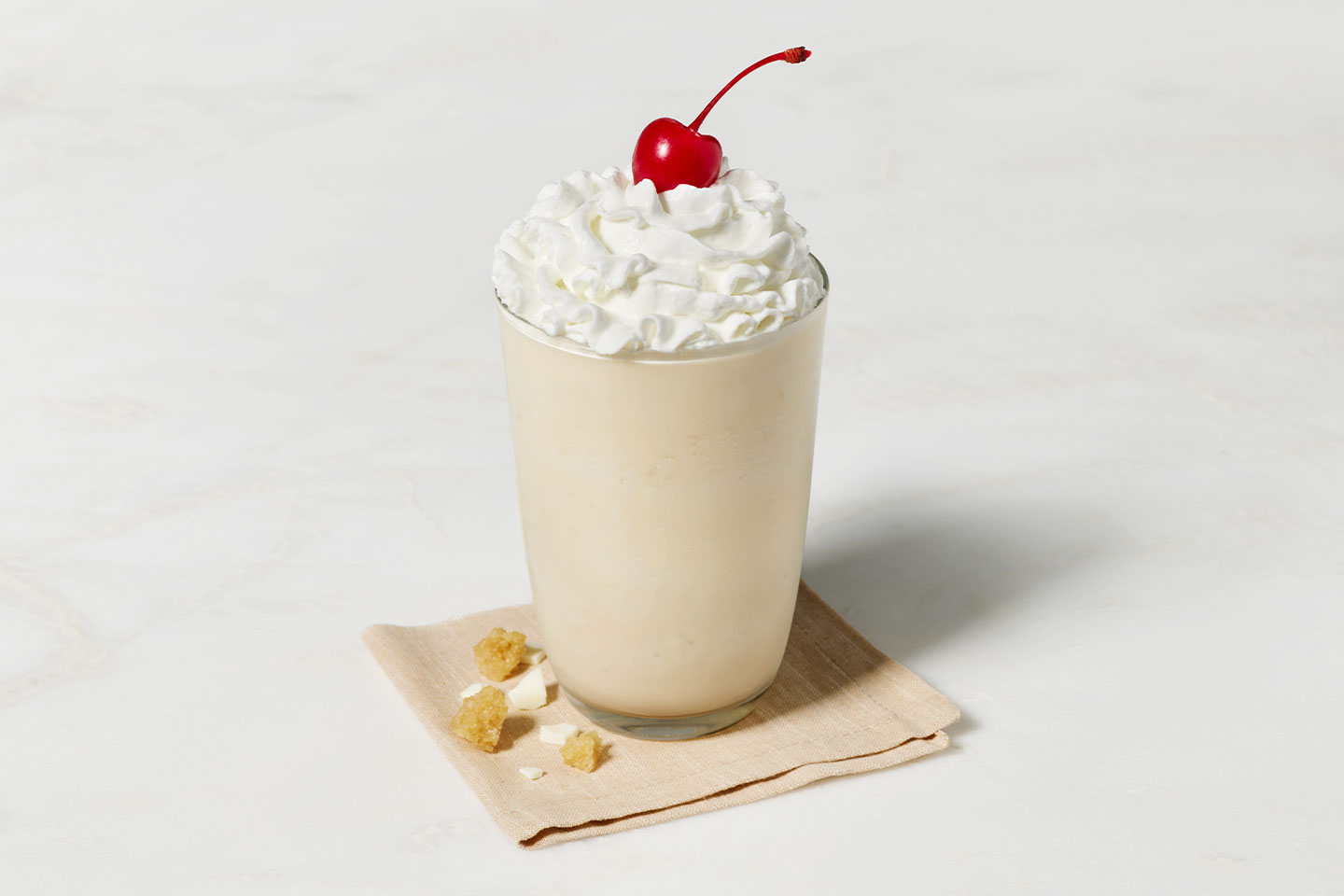 The limited-time menu item is the brand's fourth seasonal milkshake to launch in Canada
TORONTO (AUG. 24, 2023) – Beginning Monday, August 28, guests will have the opportunity to enjoy Chick-fil-A's latest seasonal menu offering, the Caramel Crumble Milkshake. Delivering smooth and sweet caramel with crunchy components perfect for the fall season, the menu item will be available at Chick-fil-A® restaurants in Canada for a limited time, while supplies last.
Combining cozy fall flavours in a cool, sweet treat, the Caramel Crumble Milkshake is the perfect addition to Chick-fil-A's seasonal menu. Made with creamy butterscotch caramel flavours, hand-spun Chick-fil-A Icedream®, blondie crumbles, topped with whipped cream and a cherry.

Since 2006, guests have raved about Chick-fil-A's seasonal milkshakes and are always eager to taste the delicious variations. To date, Chick-fil-A customers in Canada have had the chance to try limited time offers such as the Peppermint Chip Milkshake, Peach Milkshake and Autumn Spice Milkshake, which are greeted with anticipation each season.

When creating the seasonal milkshake, Chick-fil-A Chef Christy Cook was inspired by the flavours that caramelize at the bottom of a blondie pan. After a successful market test in 2021, Chick-fil-A knew the Caramel Crumble Milkshake would be the next seasonal shake sensation.

"Innovation has been part of Chick-fil-A's history since 1964 when S. Truett Cathy created the Original Chick-fil-A Chicken Sandwich," said Leslie Neslage, director of menu and packaging at Chick-fil-A. "Since then, we're always in tune with our customers' appetites and look to create menu items that satisfy their cravings and offer unique flavour combinations. Combining new and surprising ingredients with classic Chick-fil-A flavours, we hope this new menu item will deliver a delicious new spin for our guests to enjoy."

Customers can contact their local restaurant to find out if the menu item is available to enjoy for dine-in, pick up or delivery.

To read the latest information about Chick-fil-A's menu innovations and more, visit chick-fil-a.ca/stories.

About Chick-fil-A, Inc. 

Atlanta-based Chick-fil-A, Inc. is a restaurant company known for the Original Chick-fil-A® Chicken Sandwich and signature hospitality. Represented by more than 190,000 Team Members, Operators and Staff, Chick-fil-A® restaurants serve guests freshly prepared food at more than 2,800 restaurants in 48 states, Washington, D.C., Puerto Rico and Canada. The family-owned and privately held restaurant company was founded in 1967 by S. Truett Cathy and is committed to serving the local communities in which its franchised restaurants operate.    

Known for its leadership and growth opportunities, in 2022 Chick-fil-A was named a Best Employer in America by Forbes and a top company for career opportunities for Black employees by Glassdoor. The company was also awarded the Employee's Choice award by Glassdoor honouring top CEOs and was named a Culture 500 Culture Champion in 2020. A leader in customer service, Chick-fil-A was named QSR Magazine's Drive-Thru Restaurant of the Year for 2021. More information on Chick-fil-A is available at www.chick-fil-a.ca and via @ChickfilANews. 
###
Corporate Media Hotline: (800) 404-7196
Email: cfapressroom@chick-fil-a.com
Twitter: @ChickfilANews