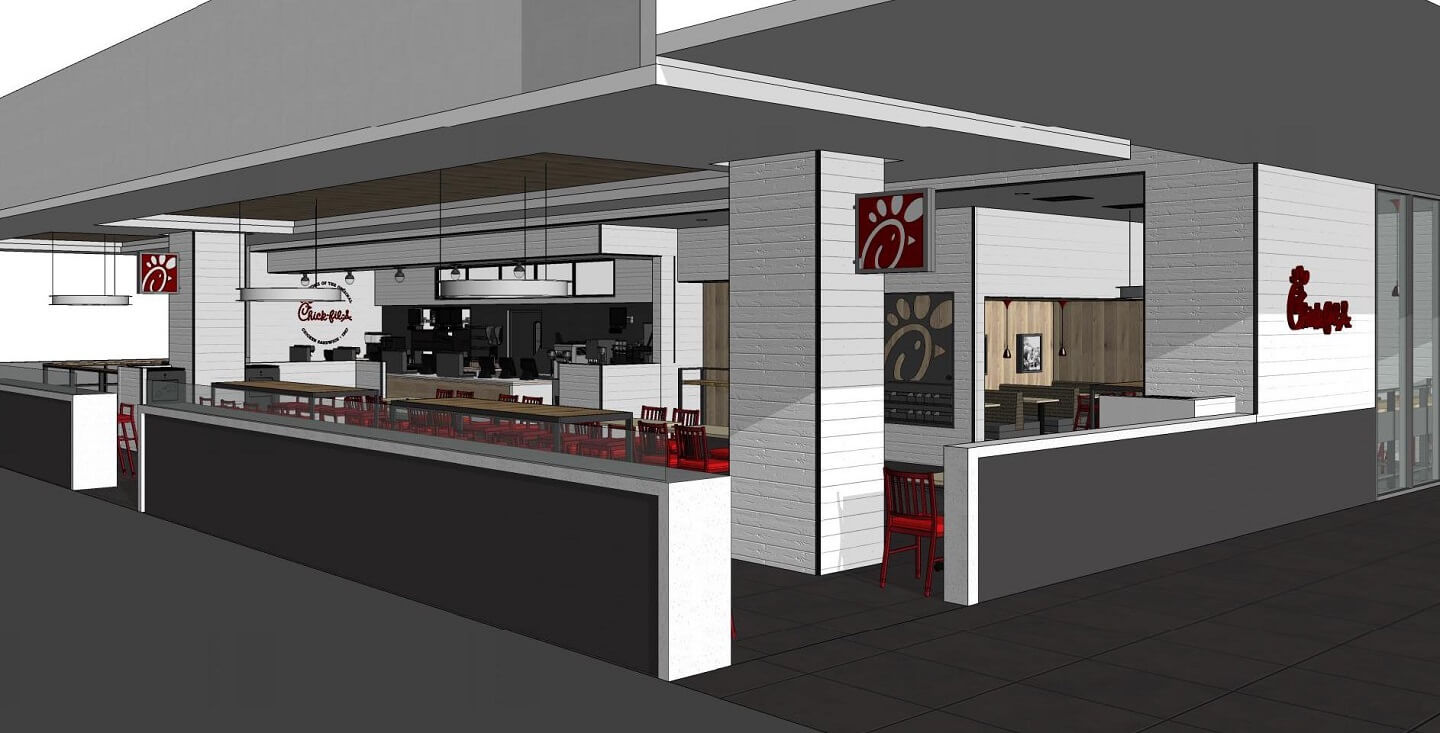 Chick-fil-A® Announces New Scarborough, Ontario Restaurant to Open on Thursday, August 19, 2021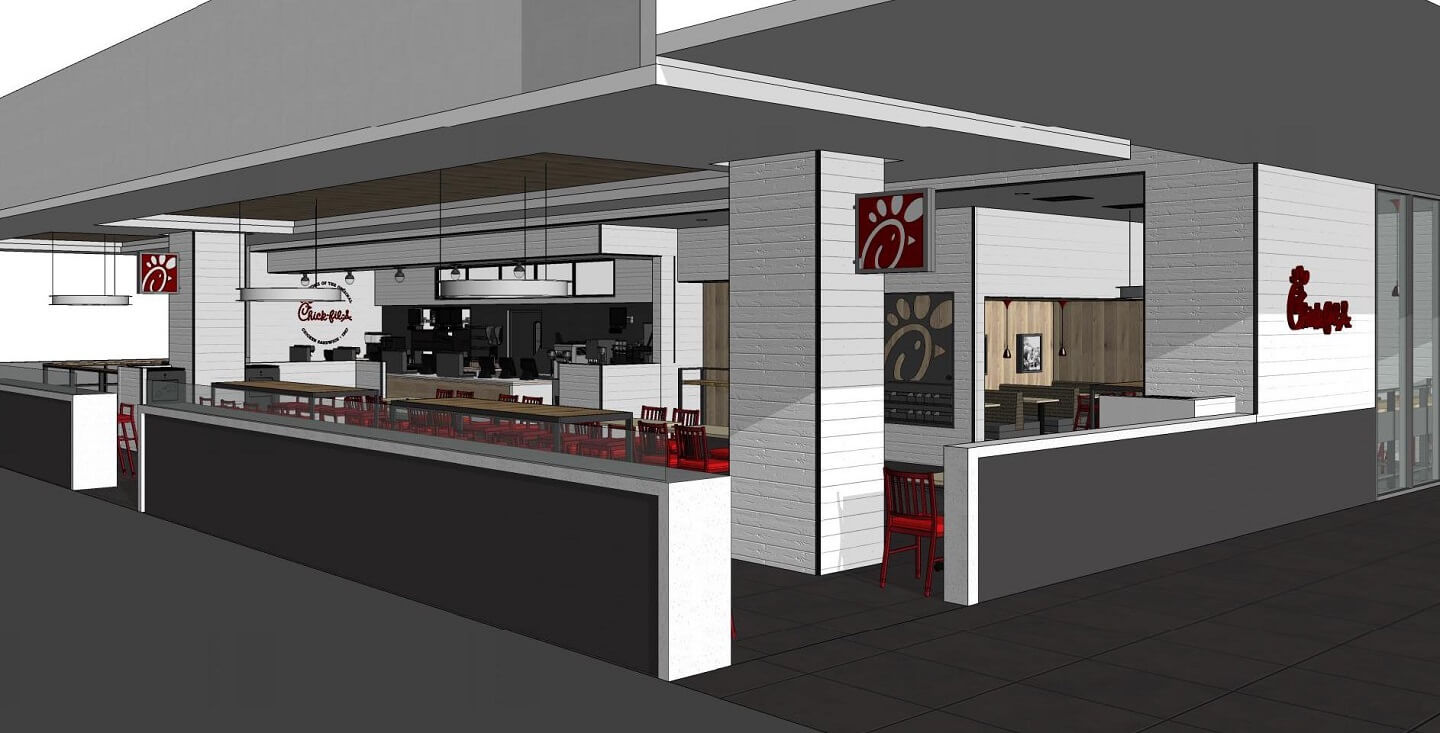 Restaurant to Bring Approximately 110 Full- and Part-Time Jobs to Community
TORONTO (August 18, 2021) – Chick-fil-A® Scarborough, located in the Scarborough Town Centre, is slated to open for business on Thursday, August 19, 2021. Chick-fil-A, Inc. has selected Jazmine Funes as the independent franchised Owner/Operator of this new Chick-fil-A® restaurant. Funes will be responsible for all day-to-day activities of the business, including employing approximately 110 full- and part-time Team Members, cultivating relationships with local organizations and neighbouring businesses, and serving Guests. Chick-fil-A Scarborough is located in the Scarborough Town Centre, upper level food court, near entrance 4 and will be open from 10:30 a.m. to 9 p.m., Monday through Saturday.
Chick-fil-A is committed to serving guests safely and is continually adjusting its operations to help protect its Operators, restaurant Team Members and Guests. Currently, Chick-fil-A Scarborough will open as a carry-out only restaurant. To learn more about Chick-fil-A's safety protocols, please visit the COVID-19 response page.
In celebration of the opening, Chick-fil-A Scarborough will award 100 local heroes who are making an impact in the community with free Chick-fil-A for a year. Additionally, Chick-fil-A has committed to donating US$25,000 to a local community partner for every new restaurant opening in Canada. This donation will go towards Heart Beatz Cliffcrest Community Centre, an organization that responds to the needs of families and youth in the Scarborough community, including initiatives like its community kitchens.

Locally Owned and Operated
Funes and her husband chose to make Scarborough their home after learning about the vibrancy and diversity of the community. It reminds her a lot of the time she spent living in New York City. "I find it inspiring to experience many different cultures and meet all kinds of people. I couldn't ask for anything more from a place that I'm proud to now call my home," Funes said. She is also looking forward to giving back to the community through education and job-creation initiatives, giving her new neighbours a taste of the generosity and local pride that Chick-fil-A Operators bring to their roles.
Funes' career with Chick-fil-A started when she was 16 as a Team Member at a local restaurant in her hometown of Fredericksburg, Virginia. Today she is passionate about the positive impact that working at Chick-fil-A can have on a young person's career, by giving them opportunities to build job and leadership skills that they will carry with them for life.
"I'm grateful for the mentorship I received as a teenager in my first job at Chick-fil-A, and for the self-esteem it gave me," said Funes. "I'm eager to give people in all walks of life the opportunity to be Chick-fil-A Team Members, and to experience the same welcoming environment that nurtured my own professional development."

Chick-fil-A Restaurant Team Member Investment
Chick-fil-A franchised Operators strive to hire, develop and retain top talent, while providing a great work environment for people of all ages and backgrounds. They also offer their Team Members opportunities for flexible work hours and leadership growth, competitive pay and benefits, hands-on training and mentoring, and the chance to apply for scholarships to support their continuing education. Like all Chick-fil-A restaurants, the restaurant will close on Sundays to allow Team Members to have a dedicated day off.
Impacting the Local Community
Funes' restaurant will be participating in Chick-fil-A's Shared Table program, which helps restaurant owners fight hunger in their local communities. The initiative redirects surplus food from the restaurant to local soup kitchens, shelters, food banks and non-profits in need. Chick-fil-A Scarborough will do its part to reduce food waste in its kitchen with a "cook less, more often" approach. Efficient cooking methods will reduce or eliminate the amount of food that goes unserved, including cooking chicken throughout the day and preparing salads frequently, so that the restaurant serves guests the freshest food possible while also reducing food waste. When there is surplus food, Chick-fil-A Scarborough will donate it to a local community partner.
Quality Ingredients; Delicious Food
Chick-fil-A restaurants focus on serving customers great-tasting food made with high-quality ingredients. Chick-fil-A restaurants serve chicken raised without antibiotics, in accordance with its stringent Animal Wellbeing Standards. Many items on the menu are hand-prepared daily and produce is delivered fresh up to six times per week. More about Chick-fil-A food:
The famous Original Chick-fil-A® Chicken Sandwich is made with a chicken breast fillet, breaded by hand and served on a toasted bun with pickles.
Chick-fil-A® Nuggets are available breaded or grilled and are perfect for pairing with one of seven delicious Chick-fil-A dipping sauces.
Spicy Chick-fil-A Chick-n-Strips® are seasoned with a spicy blend of peppers, hand-breaded and cooked to perfection.
Chick-fil-A Waffle Potato Fries® are made from real potatoes.
Chick-fil-A salad entrées, including the Market salad, feature freshly prepared and nutritious ingredients that are hand chopped in restaurant daily.
Regular Chick-fil-A® Lemonade is made from three simple ingredients: real lemon juice, sugar and water.
Commitment to Customer Service
With a long-standing tradition in the restaurant industry for setting high standards in customer service, Chick-fil-A earned recognition for providing the "best fast food customer service in America" according to America's Best Customer Service 2020 report by Newsweek, among other honours.
For more information about Chick-fil-A, visit chick-fil-a.ca and follow us on Facebook and Instagram.


About Chick-fil-A, Inc.
Atlanta-based Chick-fil-A, Inc. is a family owned and privately held restaurant company founded in 1967 by S. Truett Cathy. Devoted to serving the local communities in which its franchised restaurants operate, and known for its Original Chick-fil-A® Chicken Sandwich, Chick-fil-A serves freshly prepared food in more than 2,600 restaurants in 47 states, Washington, D.C., and Canada.

A leader in customer service satisfaction, Chick-fil-A was named top fast food restaurant in Newsweek's 2019 America's Best Customer Service report and received several honours in QSR's 2019 Reader's Choice Awards, including "The Most Respected Quick-Service Brand" and "Best Brand for Overall Experience". Additionally, Glassdoor named Chick-fil-A one of the top 100 best places to work in 2020. More information on Chick-fil-A is available at www.chick-fil-a.ca/.


###
Media Hotline: (800) 404-7196
Email: cfapressroom@chick-fil-a.com